Singapore loves Dalgona coffee: We're No 2 in the world searching for it online
The frothy caffeinated drink is particularly popular in Southeast Asia with four out of the top five countries in the world searching for it coming from this region.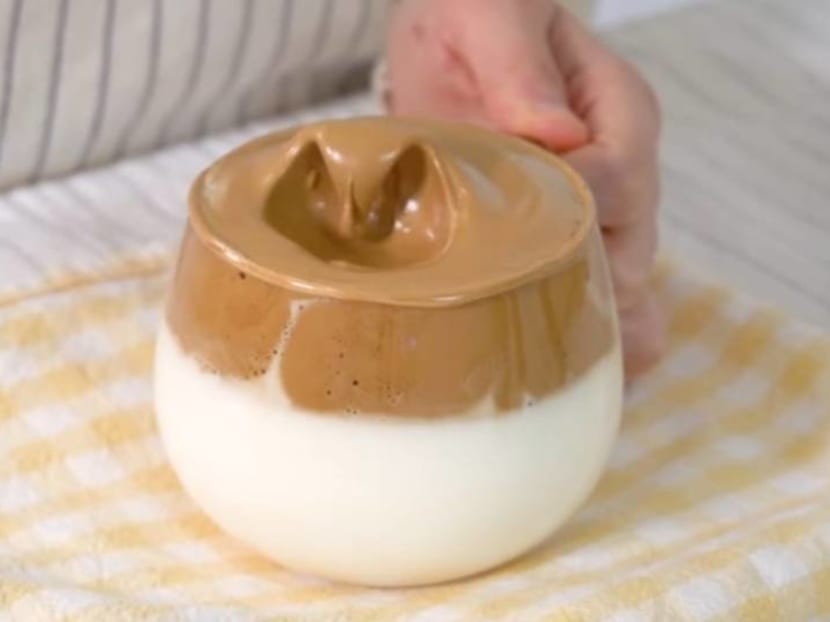 You've probably heard about the deliciously smooth Korean beverage, which took Singapore by storm ever since the Korean YouTube channel KBS Entertain uploaded a video about it in January.
It is this massive interest that has also placed Singapore in the No 2 spot of countries that have searched for "Dalgona coffee", according to a Google blog post on Wednesday (Apr 22).
It's proven especially popular in Southeast Asia, with four out of the five countries with the most searches for the drink coming from this region. Philippines tops the list, then comes Singapore at No 2. Brunei and Indonesia come in at No 4 and No 5, respectively. Mauritius is the only non-SEA country in the Top 5, coming in at No 3.
According to Google, Dalgona coffee stormed onto the scene the week of Mar 15, with searches increasing by 1,800 per cent. This has made it the most searched for type of coffee in the last 30 days, surpassing other coffees such as latte, cappuccino, mocha and espresso.
Beyond Google searches, average views of videos with "Dalgona" in their title have also increased by more than 5,000 per cent globally in the three weeks since Mar 15. The blog post also revealed that people have been experimenting beyond just using coffee, with some trying out other versions using matcha or Milo instead.  
Now that even more beverage shops will have to close because of increasing restrictions during the circuit breaker, some homemade Dalgona coffee sure sounds nice.