Singapore's Odette slips to No 36 on the World's 50 Best Restaurants list, was No 8 last year
Chef Julien Royer's French fine dining restaurant has dropped down 28 spots and is now Singapore's only representative on the coveted Top 50 list.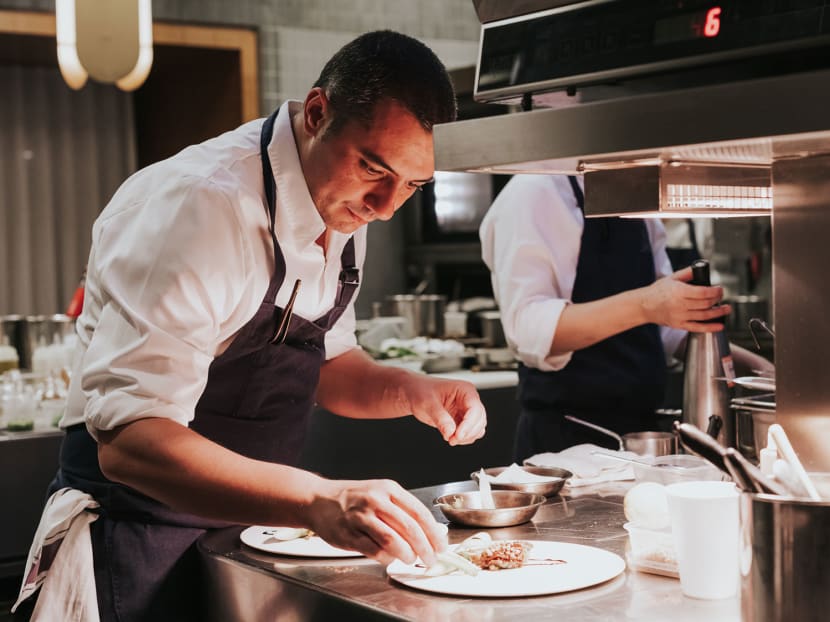 Odette is the sole Singapore restaurant represented in the World's 50 Best Restaurants List 2022, landing at No 36 on the coveted lineup that celebrates the best names in gastronomy from around the world.
After climbing to a history-making eighth spot on last year's list, Chef Julien Royer's much lauded French fine dining establishment slid out of the Top 10 and down 28 spots in this year's edition.
This year's list was revealed at the live awards ceremony, held in London on Monday (Jul 18).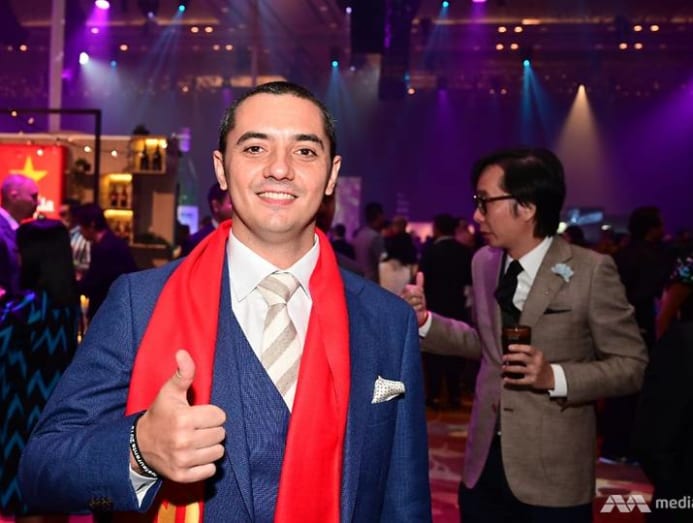 The restaurant released a statement via Odette's Instagram page: "We are honoured to be among the World's 50 Best; being able to represent Singapore among such great and inspiring company is such a dream come true. A tremendous amount of hard work goes into perfecting the Odette experience; we would not be here today without the relentless dedication of our team. And as travel opens up, we'll continue to work hard towards sharing our cuisine with the world."
Royer, who attended the ceremony in London, also added a personal statement via Instagram, writing "we are incredibly humbled to be here today, and it's only possible because of the hard work of my amazing team". 
Odette, which is located at the National Gallery Singapore, recently retained its three Michelin stars at the Michelin Guide Singapore 2022 announcement, an accolade the restaurant maintained since 2019.
Taking the top spot on the World's 50 Best Restaurants list was Copenhagen's Geranium, led by chef Rasmus Kofoed. It takes over from last year's champion Noma, which has now moved to the Best Of The Best category for previous No 1 winners.
At No 20, Tokyo's Den was the highest ranking restaurant in Asia. Other Asian representation came from Hong Kong's The Chairman at No 24, Tokyo's Florilege at No 30, as well as new entries: Bangkok's Sorn at No 39, Osaka's La Cime at No 41 and Tokyo's Narisawa at No 45.
Den is currently ranked No 1 on the Asia's 50 Best Restaurants 2022 list, which was announced in March, with Odette taking the No 8 spot.
Singaporean Koh Seng Choon, founder of Dignity Kitchen, was named a "Champion of Change" alongside chef-entrepreneur Dieuveil Malonga and duo Olia Hercules and Alissa Timoshkina, the drivers behind the #CookforUkraine initiative.
Dignity Kitchen is a community food court managed by differently abled workers.
Three other Singapore restaurants made it to the 51-100 section of the World's Best List, including fine dining Zen at No 70 and modern Korean restaurant Meta at No 95.
Popular barbecue joint Burnt Ends landed at No 94, slipping 60 spots. It was No 34 on last year's list.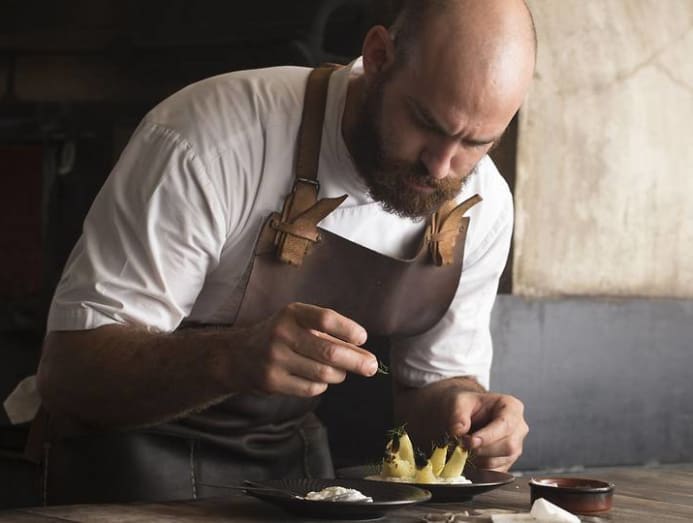 The World's 50 Best Restaurants 2022 ranking is listed in full below (those with an asterisk are new entries)
1. Geranium, Copenhagen
2. Central, Lima
3. Disfrutar, Barcelona
4. Diverxo, Madrid
5. Pujol, Mexico City
6. Asador Etxebarri, Atxondo
7. A Casa do Porco, São Paulo
8. Lido 84, Gardone Riviera
9. Quintonil, Mexico City
10. Le Calandre, Rubano
11. Maido, Lima
12. Uliassi, Senigallia*
13. Steirereck, Vienna
14. Don Julio, Buenos Aires
15. Reale, Castel di Sangro
16. Elkano, Getaria
17. Nobelhart & Schmutzig, Berlin
18. Alchemist, Copenhagen*
19. Piazza Duomo, Alba
20. Den, Tokyo
21. Mugaritz, San Sebastian
22. Septime, Paris
23. The Jane, Antwerp*
24. The Chairman, Hong Kong
25. Frantzén, Stockholm
26. Restaurant Tim Raue, Berlin
27. Hof Van Cleve, Kruishoutem
28. Le Clarence, Paris*
29. St. Hubertus, San Cassiano*
30. Florilège, Tokyo
31. Arpège, Paris
32. Mayta, Lima*
33. Atomix, New York
34. Hiša Franko, Kobarid
35. The Clove Club, London
36. Odette, Singapore
37. Fyn, Cape Town*
38. Jordnær, Copenhagen*
39. Sorn, Bangkok*
40. Schloss Schauenstein, Fürstenau
41. La Cime, Osaka*
42. Quique Dacosta, Denia
43. Boragó, Santiago
44. Le Bernardin, New York
45. Narisawa, Tokyo
46. Belcanto, Lisbon
47. Oteque, Rio de Janeiro*
48. Leo, Bogotá
49. Ikoyi, London*
50. SingleThread, Healdsburg