How two Hougang boys opened a dream restaurant through 'telepathy'
Glen Tay is in Shanghai while Alex Phan is in Singapore. But that didn't stop the two chefs from throwing open the doors of Avenue 87, a brand new modern Asian restaurant, in the midst of COVID-19.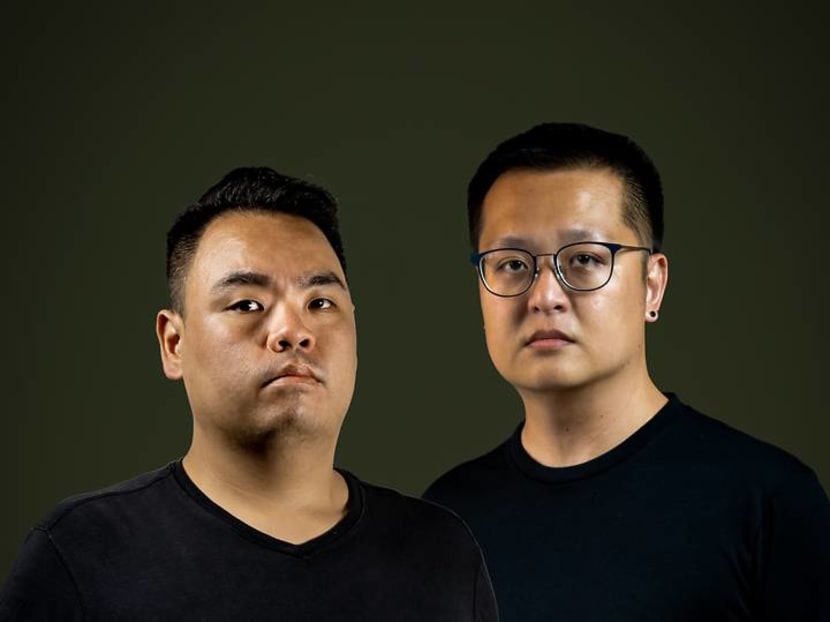 If opening a restaurant in the middle of a pandemic sounds like a move so challenging it borders on foolhardy, add to that the complication of one partner being in another country, and you have what looks like mission impossible.
But two young Singaporean chefs – Alex Phan in Singapore and Glen Tay, currently serving notice in Shanghai's Ultraviolet – have pulled it off, and it's all thanks to the special brand of friendship they share. And, yes, that encompasses being able to read each other's minds.
Glen Tay is in Shanghai while Alex Phan is in Singapore. But that didn't stop the two chefs from throwing open the doors of a modern Asian restaurant in the midst of COVID-19 – with their unique take on local food like Assam Fish Head Kueh Pie Tee and Sambal Octopus.
Serving up modern Asian cuisine, Avenue 87, situated in one of Amoy Street's heritage shophouses, is so named for two reasons: The first is that both chefs grew up in the Hougang neighbourhood, with Tay in Avenue 8 and Phan in Avenue 7; the second is that both were born in the year 1987.
Although they only met when they began training at SHATEC, it was clear from the start that their stars were aligned. 
Over chicken nuggets at McDonald's in Hougang, they would talk about their dreams of having their own restaurants. When Phan began his career in the Tippling Club kitchen, Tay joined him there; once, a trainee was flabbergasted when he heard Phan mutter some unintelligible gibberish and then saw Tay correctly interpret it to mean he wanted the stove turned on.
Later, Phan went on to head the kitchens of Open Door Policy, Sorrel, Restaurant Ember and Park Hotel Clarke Quay; while Tay moved to Shanghai to join the three-Michelin-starred Ultraviolet by Paul Pairet, rising to the rank of executive sous chef. 
But early this year, Tay got the offer to open a restaurant in Singapore – and immediately called Phan.
'TWIXT SHANGHAI AND SINGAPORE
It was a great opportunity, but the hard part was just beginning. To develop a single dish, hours of improvisation were required.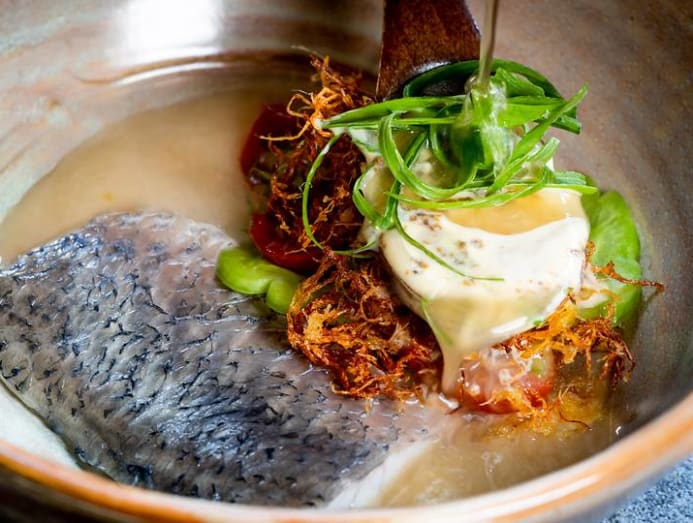 With a dish of "Ah Hua Kelong Seabass" fish soup, for instance, both chefs tried to make the same stock individually, but ran into problems.
In Shanghai, the freshness of the fish wasn't the same, Tay told CNA Lifestyle over a video call from his home in the Chinese city.
"I had to use a lot of frozen products for my tests in the beginning. I was cooking at home as well – I had to buy all the equipment just to try all the dishes out. The soup was hard… I couldn't find Singaporean salted fish, the one that the auntie dries in the sun, fries and sells to you."
"He said, 'I can't find kiam hu to put in the stock for the sweetness'," Phan recounted. Happily, he knew a way around the problem. "I said, 'I tried anchovies and it's really nice. I'm going to send you a recipe.'"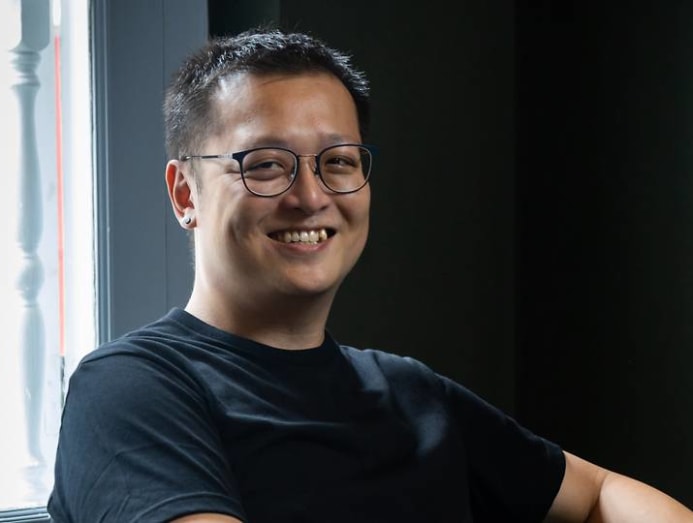 Then, "As we went along, we kept adding on ideas. 'Why not some bittergourd? Some deep-fried egg?' Glen said, 'I think we need confit tomato.' I was like, 'Hmm, I think it's still missing something umami. Why don't we use anchovy powder? And that's how we harmonised the dish."
Tay added that communicating long-distance was highly time consuming. 
"He'll say, 'Okay, I'm going to try this,' and I have to make the same thing that he just did. And then I add two more tomatoes and send (the recipe) back to him and he tries it with two more tomatoes, and he adds one more thing – it keeps going back and forth." But, "It ended up really, really tasty."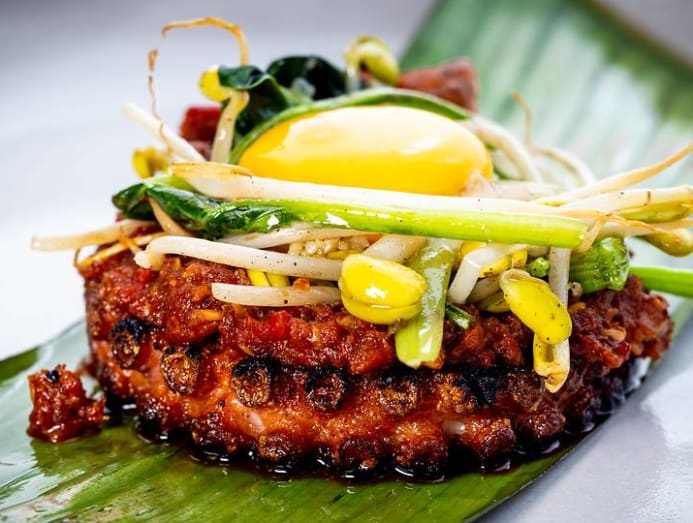 Other things that proved difficult in Shanghai included sambals and rendangs. "I couldn't find belachan here, so I decided to use a bit of fish sauce," Tay said.
In a dish of octopus found on the dinner menu, the grilled octopus is topped with sambal made according to Tay's mother's recipe, confit egg yolk and bean sprouts; and then wrapped up in a banana leaf.
"I didn't tell him that I was going to use a banana leaf in the dish," Phan recalled. When Tay saw photos of it, "He was like, 'How did you know that that was exactly what I wanted? I wanted that element of surprise and that rustic look to the dish.' I was like, 'Bro, I just know, man.'"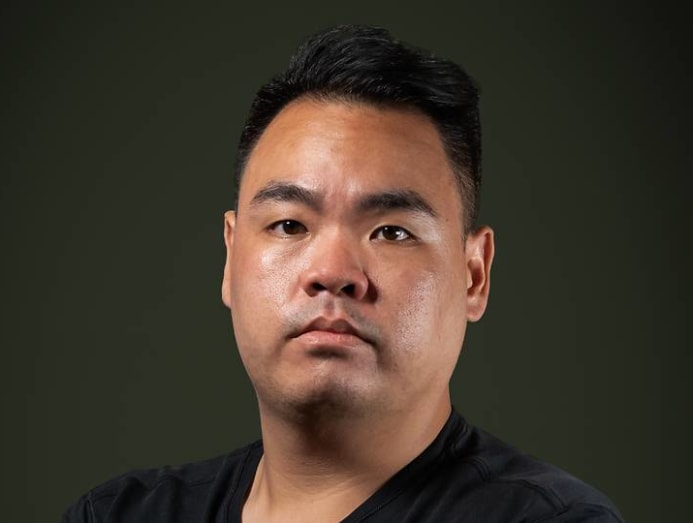 He also managed to play a prank on Tay with that dish – by adding bean sprouts, which Tay hates but can't do anything about as he's nearly 4,000 km away. "That's one of my achievements," Phan quipped.
"PINKY AND THE BRAIN"
Phan jokes that he is single but married to Tay – but although the duo are like an old married couple professionally, they don't squabble at all, which is more than can be said for many couples.
"We are very good at managing ourselves because we had a lot of problems in the past," Tay confessed with a laugh.
"In school, I didn't talk to Alex for one year because he decided to join the national team. I was like, 'What's this nonsense? Cooking shouldn't be a competition. Cooking needs to be from the heart.' He was like, 'I know, it's for my resume.' And then we didn't talk for a long time." But now, "We are still best friends and great partners, especially."
To draw a parallel, Phan said, "We are like Pinky and the Brain. He is a very homely kind of chef… I'm always up to no good. I'm always like, 'Let's try something funny.'"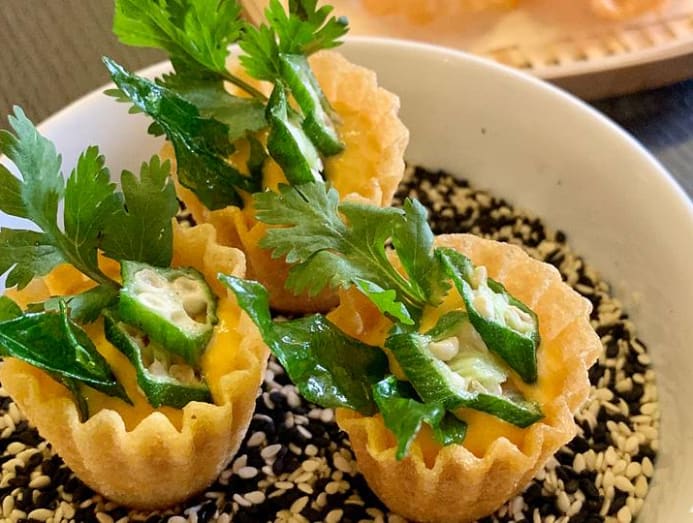 Tay hopes to be back in Singapore in March next year after wrapping up his duties at Ultraviolet, and is wistful about not being here in Avenue 87's opening months.
But Phan is confident that their chemistry, vision and combined skills are enough to create a truly memorable experience for diners.
When guests taste dishes inspired by classic local favourites, such as the assam fish head kueh pie tee, he hopes they'll have a taste of how Singapore has evolved, he said, and enjoy an experience "full of surprises". 
"And, even, what would be a bonus – a Michelin star as well. It's all in our dreams."
Avenue 87 is at 47 Amoy Street.