Restaurant no-shows on the rise as Singapore's F&B scene struggles through the pandemic
Many diners are making several bookings per night, choosing one and cancelling the rest at the last minute, say restaurants and chefs who are at the end of their tether.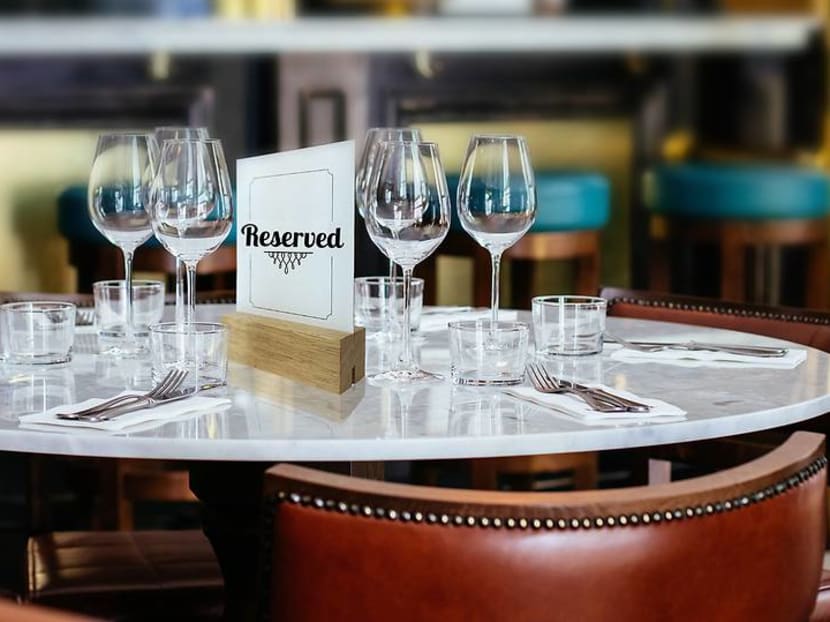 It is 2020, a year in which "woke" people are lustily calling other people out for not treating others responsibly, and we are in an ongoing global pandemic from which we clearly will not emerge well unless everyone is considerate of everyone else. 
And yet, here we are, still talking about this issue in the F&B scene: People who make reservations at restaurants and bars, and then simply don't show up.
According to restaurants CNA Lifestyle spoke to, the rate of no-shows and last-minute cancellations has actually risen post-"circuit breaker". 
Who knows, some of these no-show people are probably the same ones who got all trigger-happy on social media with the hashtag #SaveF&B back in April and May.
For restaurateurs and chefs such as Woo Wai Leong, the MasterChef Asia 2015 winner who owns and runs Restaurant Ibid, the frustration is too great to be swept under the table. 
On one evening about two weeks ago, a combination of no-shows and last-minute cancellations resulted in the restaurant losing 40 per cent of its diners – a dire situation, considering Ibid, which serves up degustation menus, has just one seating per night.
Bear in mind, of course, that with safe distancing restrictions in place due to COVID-19, the restaurant's capacity has been reduced from an already snug 30 seats to a mere 20.
Over at restaurant and wine bar RVLT, where seats have been reduced from 75 to about 55 and there is now a 10.30pm cut-off point for alcohol, co-owner and director Alvin Gho thinks it's baffling that no-show behaviour "really erupted" after the "circuit breaker" period.
"It used to be something like one no-show every one or two months. Since the end of the circuit breaker, we have had no-shows every week – sometimes as many as three in a day, especially on a weekend," he said.
Cocktail bar Operation Dagger has seen an average no-show rate of 30 per cent after re-opening, said head bartender Thomas Giraud, who speculated that since "there is less room for improvisation when going for a night out, guests tend to make more reservations and probably 'over-book' in order to play safe."  
He continued: "Many guests don't realise no-shows have an impact on business – even more so in this time of limited capacity. We went from 40-plus seats to 25." And in addition, "We don't allow standing anymore, which was quite common especially on weekends."
It's relatively easy to recoup the loss of a table for two by filling it with walk-in customers, but when large groups don't show up, restaurants suffer the most.
Pasta and wine restaurant Bar Cicheti's managing partner Ronald Kamiyama recently had a total of 14 people deciding not to turn up for their reservations on a weekend, even after having been contacted by the restaurant via phone.
"The no-show customer has been a bugbear of the industry for some time. The difference now is that the new restrictions have lowered our revenue due to the 10:30pm curfew on alcohol consumption, as well as our reduced seating capacity because of the distancing rule," Kamiyama explained.
That means if you bail on your reservation at the last minute, it hurts restaurants that are "still trying to make up for lost time during the circuit breaker," he said – and it also hurts others who want to dine at the restaurant but are turned away because tables are reserved and sitting empty, waiting for people who never arrive.
THE REAL IMPACT OF NO-SHOWS
It isn't just an issue of lost revenue for restaurants and bars, which can certainly ill-afford that right now. The problem goes much deeper.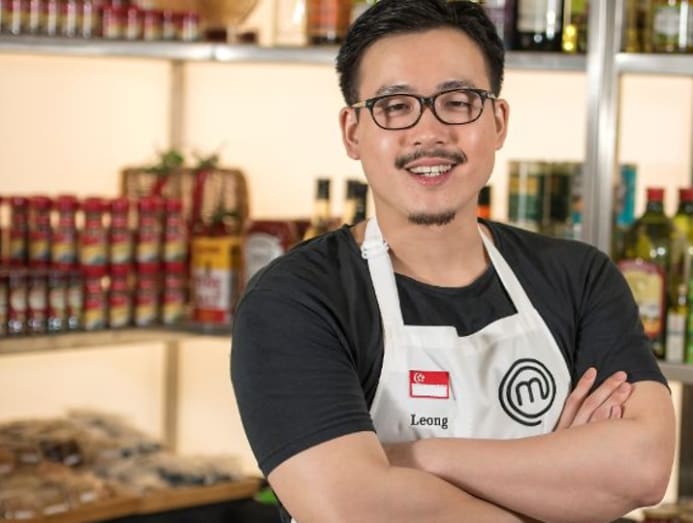 "We try to put the food back into storage quickly. Some things do get thrown away. Most people come (to Ibid) to celebrate special occasions, so 'Happy Birthday' and 'Happy Anniversary' cards (that we've prepared) all go into the bin," Woo said.
But more importantly, "It's just really bad for morale. I don't know if people know this enough, but the F&B industry is very much a human industry. Your greatest asset is the people in the restaurant. If they're not in right state of mind, the guests don't get the proper experience. Mental health and morale are so important."
On top of that, Gho pointed out, no-showers deprive other guests of the opportunity to dine. 
"What I think is the real impact: I find it to be really anti-social behaviour," he said. "One Friday was really busy. We had to push a table out at 7.45pm, letting them know the 8pm table was coming in. These people wanted to continue eating and drinking, but had to move because we had committed to another party. At the same time, at 7.45pm, there was a walk-in party that we were unable to take. We held the 8 o'clock reservation for 15 minutes. At 8.15, we started calling them." 
Of course, they didn't show up.
"I wouldn't even do that to my cab driver. Why would people do that to us?" Gho wondered.
"Because of people's disregard, indecency, carelessness and selfishness, F&B businesses are affected a great deal," Kamiyama said. On the night of Bar Cicheti's 14-person no-show, "We denied several requests for that night via phone, emails and Whatsapp."
Cancelling a reservation a day or two before is acceptable, but one of the poorest last-minute excuses given, Woo recalled, was "the one where the guy was just like, 'Oh, sorry, I have to cancel because my wife booked a different restaurant.' Like, thank you for the honesty," he chuckled wryly. 
"You just can't help but say in your mind, 'Hey, buddy, f*** you. It's not okay. This is about the livelihoods of people who are relying on you just being able to commit to a meal. We're not asking you to commit to someone for life. We're just asking you to commit two to three hours to eat, which you were going to do anyway."
Gho said he personally calls every no-show guest, so he remembers all their names.
Common excuses are, "'I forgot', 'I had something urgent', 'Something new popped up along the way'," all while "I can hear him or her clearly being in another restaurant."
I wouldn't even do that to my cab driver. Why would people do that to us?
Both Gho and Woo have expressed their dissatisfaction with no-show guests publicly, on social media.
"Quite a few people were against the idea of us being very aggressive towards no-shows, but I took a very head-on stance towards these no-show people because we do not want to implement something just to penalise everybody else who's been turning up for their reservations," Gho said. "I decided to go head-on because it's just plain rude and doesn't make sense at all."
He continued: "My point is that if we do not fight for ourselves and the 10 (staff members) who are depending on us to have business so they can feed their families… Are we just leaving our fate in the hands of those people who do not care?"
THIS IS WHY WE CAN'T HAVE NICE THINGS
Two weeks ago, these vexations led Gho to implement a new no-show charge. Guests who make their reservations at RVLT via the platform Chope will be asked for a credit card authorisation of S$50 to be held. The charge will be made only if the guest cancels within 30 minutes of their reservation or does not show up at the restaurant.
The measure is working. Since it was put in place, RVLT has experienced no last-minute cancellations and no-shows.
Many restaurants around the world do have credit card pre-authorisation policies, or take a deposit during the booking process that will be used to offset the guest's bill.
But in spite of seeing an average of three to four no-shows and last-minute cancellations a week, Woo is reluctant to take such a step.
"It's an added layer of mafan (troublesome) work for the customer and guest when they make reservations. That turns people away," he said, adding that restaurants generally see a decrease of between 10 and 40 per cent in average reservations when they put in a deposit system.
Also, "You need to work with a reservations systems portal – they would have the ability to put in a widget that also has ability to capture credit card info. You also need to work it out with the credit card company – you are still going to pay a percentage for the transaction. Portals will take a percentage of each deposit. They may or may not charge an additional subscription model."
He added: "It's like buying body armour. You've got to pay for it, it weighs you down, it's uncomfortable, but nobody wants to get shot. It's not actually helping your business. I just don't feel at this point it warrants a need to force everyone else who's making reservations to go through another layer of hassle and wasting everyone's time."
What if you're one of those people who consistently bail? Well, "If people think restaurants don't have a sh*t list – we have a sh*t list," Woo said. "Whether it's in the reservations book, in the system or in the reservations portal, there is a way to blacklist."
It's like buying body armour... it weighs you down, it's uncomfortable, but nobody wants to get shot.
SO, HOW NOW?
Of course, there is the chance that all these reactionary measures will alienate potential guests. But Woo and Gho both feel that well-intentioned diners shouldn't have to suffer collectively for the transgressions of black sheep.
Gho acknowledged that implementing a no-show charge was "inhospitable", but "I would prefer to punish the no-shows" than to have them impact other guests regularly, he said.  
And, in light of COVID-19, "The whole human behaviour thing is super interesting," he added. "How do we as operators make the best of what we have right now and how do we manage the situation? COVID-19 is a good test – if you're meant to survive, you probably will."
Woo did point out, however, that "the best reservations are people who call in – you have them by voice, you get all the details. I think by creating that human connection, there's a lower chance they're going to bail on you. With an email or website reservation, it's more difficult. That's why most restaurants will call you up beforehand. By getting your attention, we eliminate people who may be booking three to four restaurants and then just picking which one they want to go to."
Operation Dagger and Bar Cicheti see high foot traffic and customer demand, so they usually have enough walk-ins to preclude drastic measures. But Giraud similarly feels that running a bar especially is about creating personal connections with guests.
"Rather than penalising no-shows or taking deposits, we are looking at handling this (pre-emptively) by having more interactions with our guests, making sure they are still coming, helping them to find the bar and encouraging them to get in touch through WhatsApp if they are late. Maintaining a close relationship with your guests helps to prevent no-shows: When you invite your friends for dinner, they don't let you down with the food you have prepared for them."
Of course, in a metropolitan city, you might not be able to achieve a connection with every guest, but it's certainly a principle to live by – and one that goes both ways.
"I want people to acknowledge that we can be better, and that we should be better," Woo said. "It's a trust system. How can we not trust each other? Especially if you're a guest and you're coming into my establishment, which is basically my home, because I live in the restaurant more than I live in my home, and most restaurateurs would agree!"
He added: "You're coming in to do one of the most intimate things a human being can do, which is eat. When wild animals feed, they are in one of their more vulnerable states. So there's this level of trust you need to have with the restaurant, because we're feeding you.
"We need to build that sort of trust."