Singapore's 'Prince of Fermentation' wants to forge a new local food culture
A lot of what we consume is fermented in some way, like soy sauce, coffee and chocolate – and food scientist Tan Ding Jie wants to proudly put our Southeast Asian stamp on it.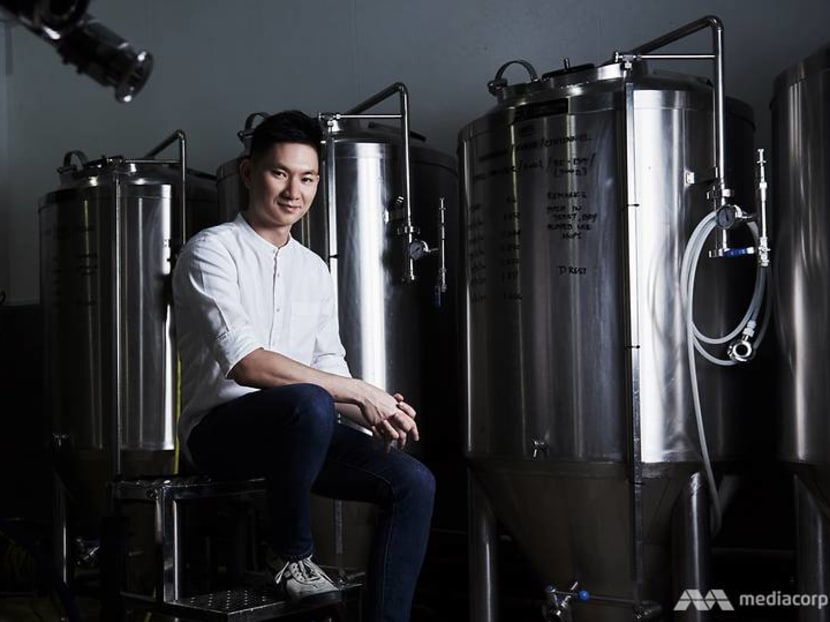 Fermented durian isn't something you hear of every day, but Tan Ding Jie has a jar of the stuff maturing on his desk at home. And the pulpy yellow mush, slowly transforming from a supermarket-bought caterpillar into a savoury artisan butterfly, is in good company – it sits amid jars of rice wine, shrimp sauce and 15 different kinds of kombucha.
The 28-year-old Tan is not a chef – he's a scientist. But thanks to his radical home experiments with food, he's persona grata at Singapore restaurants and bars eager to use his unique ferments to spice up their menus.
For instance, Michelin-starred Labyrinth has incorporated his fish sauce and nata de coco into their dishes; and Gibson, on the list of Asia's 50 Best Bars, has used his ginseng kombucha and coffee blossom kombucha in their cocktails.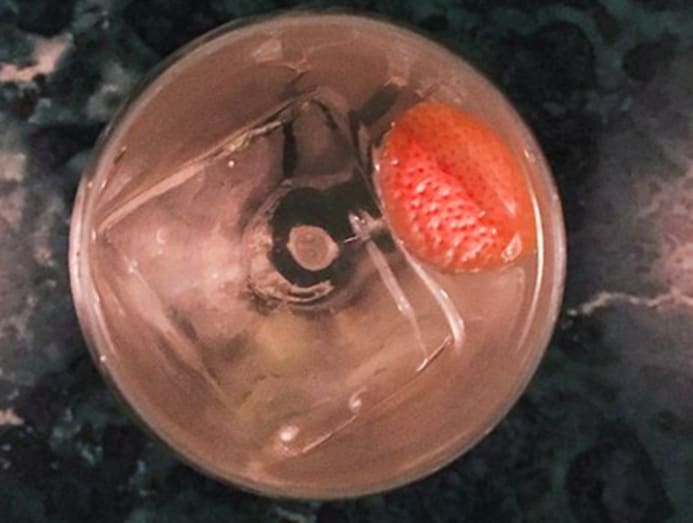 That's because there is nothing traditional about Tan's methods. Instead of making fish sauce the conventional way with salt and water, for instance, he adds Japanese koji, a mold that breaks proteins down rapidly. "So, instead of leaving fish in a barrel for two or three years, I can leave it in a jar for six months. It speeds it up, makes it a bit sweeter, and has a different sort of profile altogether."
It's no surprise, then, that he's known in his circles as the Prince of Fermentation. After all, on any given day, he could up and decide to ferment his own chye poh, mead or oysters.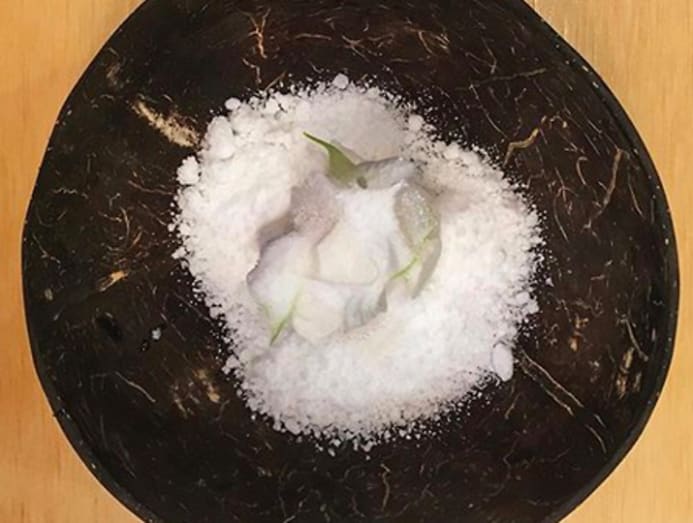 Tan, who is a researcher at A*STAR and currently pursuing a Masters in food science, became fascinated by how he could apply scientific principles to food while he was pursuing his degree in chemistry in the UK. This path naturally led him to explore fermentation.
Two years ago, he set up Starter Culture, which conducts workshops in Singapore for individuals and organisations who want to learn to make things like kimchi, sauerkraut, tempeh, miso, hot sauce and kombucha; and also produces its own kombucha, available at Tiong Hoe Specialty Coffee's VivoCity outlet. Products in development include a Turkish yogurt, as well as tepache, a Mexican pineapple beer.
FROM WEST TO YEAST
If you ask him, there's no reason why Singapore shouldn't develop its own brand of fermentation culture – and Tan is happy to be on that boat.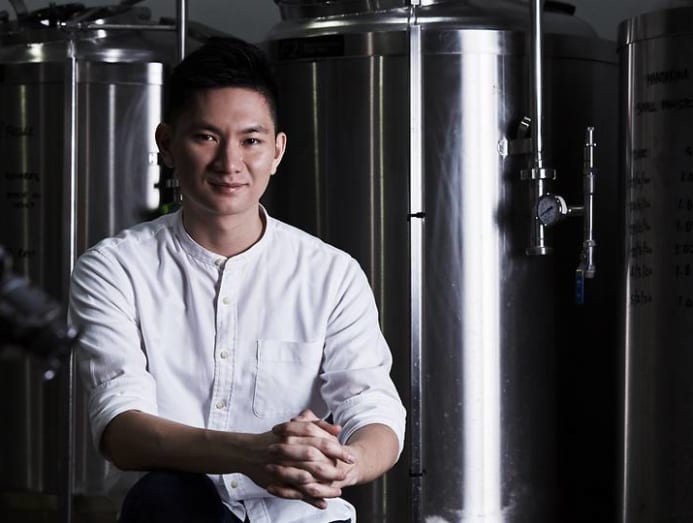 "People always celebrate The Noma Guide To Fermentation as the gospel of fermentation. They celebrate what David Chang has been doing at Momofuku. They've done very good work, I think, but I realised that some of their ferments are traditional Asian ferments. That leads me to believe that we should be celebrating our own ferments – and just be more ready to celebrate our culture," Tan said.
"Cinchalok, fish sauce, fermented bean curd, fermented bamboo shoots – these are all very interesting ideas. People who are more mature have been quite ready to adapt koji from Japan and red yeast rice from Asia in their Western restaurants – so I think we should also be able to adapt or loan some of their ideas and use them in our cuisine."
In fact, that might just be the key to charting a Singaporean fermentation culture that is still in its infancy. "I think Singapore is unique because we haven't been afraid to say, 'Let's learn what are the best practices in the world today, and then apply it to our local context.' If you look at Southeast Asian ferments, it's also very simple – we took what immigrants brought over and said, 'All right, that's the history, let's make it local.'"
As an analogy, fish sauce, for example, originated in China as "kee chap", and later lent its name to a variety of sauces called "kichap" in Bahasa.
Tan also believes that there's much to be discovered from looking into our Southeast Asian culinary heritage. The durian he's currently fermenting, for instance, is actually known as tempoyak, a Malayan-Javanese ingredient traditionally used in rempahs and curries.
"I bought the durian at NTUC FairPrice, and I wanted to see if I could use readily accessible, cheap ingredients, and make them seem of higher value. The idea is that you can use off-season ingredients and make them taste better," he said, quipping: "Maybe it'll be the next zi char hit!"
Traditional fermentation can yield breakthroughs in other fields, too, he said. "Interestingly enough, pharmaceutical companies are quite interested in Chinese rice wine because of the mold used. Red yeast rice produces compounds called statins, which turn out to be quite effective in cholesterol drugs. That's an accidental discovery that came just by having a better appreciation of fermentation and microbiology. Who knows what we'll find out next from tempeh, for example?"
BREAKING THE MOLD
Part of Tan's mission is to get people to think about the foods they're eating, and maybe even make more informed choices in the process.
Most aren't aware that "about 70 per cent of what we eat every day is fermented one way or other – like soy sauce, Worcestershire sauce and Tabasco sauce. The MSG that you get commercially is made using a fermentation process. Coffee and chocolate are fermented, as well," he said.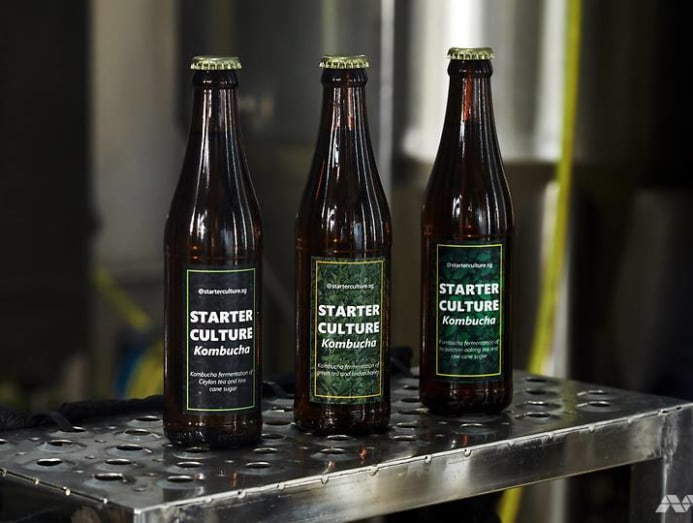 And even though kombucha is experiencing a surge in popularity, Tan says he's observed that most brewers "mix marketing gimmicks with pseudo science". =
For example, "One group claims they make kombucha using this particular herb, and they said this herb was used to treat the SARS virus. To make that kind of marketing claim during this time, I feel, is borderline misleading. As a scientist, you know that just because something was used to treat something doesn't mean it's effective," he asserted.
"Other brands also sell stuff like 'immunity boosters', which are really just ginger and kombucha. Also, kombucha has not been proven to demonstrate probiotic properties. Some people say it makes them feel better and that's fine, but it's also very anecdotal. I stay away from that kind of claim because I don't want to get mixed up with anything that cannot be proven."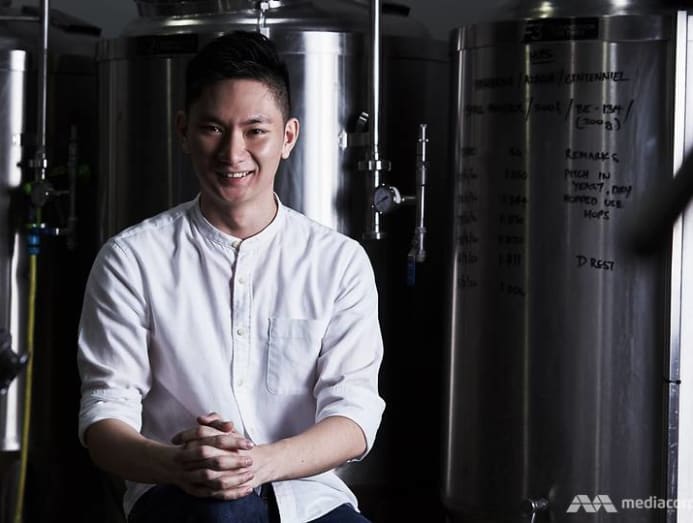 Through Starter Culture's workshops, he hopes that helping people make their own ferments will lead to a better appreciation of food. "We want to get people to think about locality of the ingredients… We hope we'll get people to slowly think about how they can cook and eat better. That boils down to choosing better ingredients and maybe choosing local," he said.
"Then, I hope that also helps people understand the work that our hawkers do – if you spend six hours making kimchi, imagine how long the uncle at the char kway teow stall has to stand there."
Ultimately, his goal is to spread a "message of provenance – what goes into the food you eat, and how to appreciate food better."