3 Singaporeans honoured for contributions to food sustainability in global 50 Next gastronomy list
From Singapore, an entrepreneur who brews beer from discarded bread; a scientist helping to make low-glucose-release carbs; and a tech disruptor making alternative milk from stem cells are three of the trailblazers celebrated by 50 Next, a list by the organisation behind The World's 50 Best.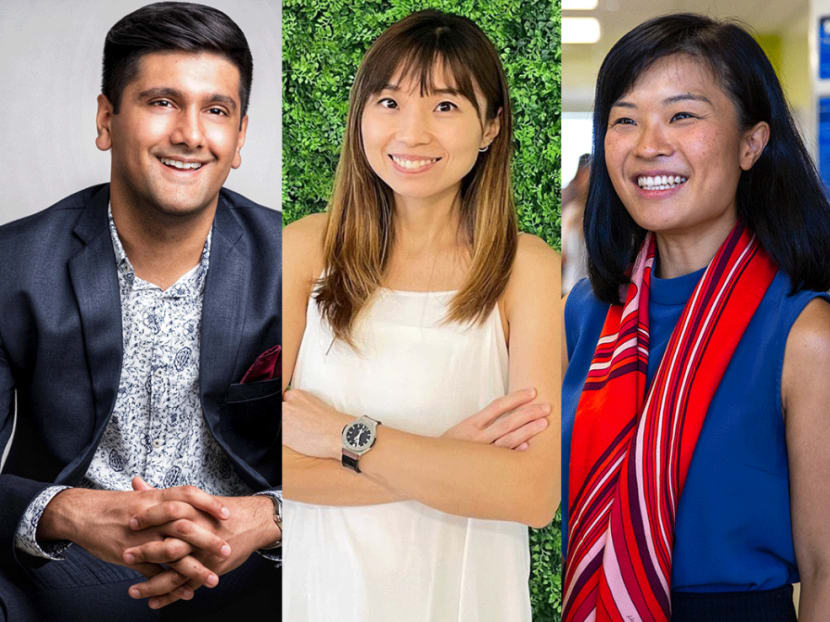 The organisation behind The World's 50 Best Restaurants and The World's 50 Best Bars announced the 50 Next on Friday (Jun 24), a list of names of young people shaping the future of  gastronomy across the globe. This year's list recognises three from Singapore for their contributions in various fields including entrepreneurship and tech.
50 Next takes a big-picture view of the food and drink scene, and includes producers, educators, creators, activists, scientists and hospitality pioneers.
 
From Singapore, 31-year-old Travinder Singh or Travin, founder of Crust Group, made the list. In addition to Crust, which brews artisan beers from leftover bread and other ingredients like coffee and tea, the company also has Crop, a line of non-alcoholic drinks made from fruit and vegetable waste such as peels, seeds and rinds.
Crust Group helps businesses in foodservice and retail to upcycle their food waste; they're also helping to elevate the value of locally grown produce, for example, by using the plant ulam raja in place of imported hops for their beers.
Also on the list is 35-year-old Singapore scientist Verleen Goh, who co-founded Alchemy Foodtech. The company makes Alchemy Fibre, a patented powder from plants such as peas and beans that is added to rice, noodles and bread products to lower their glucose release, providing beneficial prebiotic fibres that aid gut health and immunity.
Knowing how much Asians love their white rice and steamed buns, Goh wanted to help come up with staples that wouldn't be harmful to health, but still looked and tasted good.
Alchemy Foodtech has partnered with more than 50 restaurants and food manufacturers, and their products are sold in supermarkets in Singapore, the US and the Philippines.
Singapore's Fengru Lin, 34, was also recognised for her work making alternative milk from stem cells. Lin is the co-founder of multiple award-winning biotech company TurtleTree. Concerned about the sustainability of traditional milk production and the environmental impact of cattle farming, she and Max Rye co-founded the company in 2019, discovering a way to synthesise milk from mammals using stem cell technology.
This is the second edition of 50 Next, and for the first time, the names were unveiled in a live ceremony held in Bilbao, in Spain's Basque Country.
The list, which features people from over 30 territories across six continents, was determined through research and analysis by 50 Next and the Basque Culinary Center after open calls for applications and nominations, as well as the proactive scouting for candidates. Those aged 35 and under are eligible, although people over 35 are also considered if they have recently embarked on a new career path. They are recognised for their overall contribution to the gastronomic ecosystem, as well as their ongoing potential to drive significant positive change.
This year's event, which included a one-day series of presentations, live interviews and interactive panels, was hosted in partnership with the Biscay region and the Basque Government, and included participation from internationally well-known chefs Mauro Colagreco, Dominique Crenn and Joan Roca.
For the complete 50 Next list, visit www.theworlds50best.com/50next.