Atas chee cheong fun from a Michelin-starred chef? You can order this from home
Actor and host Ben Yeo is back with a Christmas treat: A limited edition home kit of a smoky version in collaboration with Chef LG Han of Restaurant Labyrinth. (Doesn't come with a blowtorch, though.)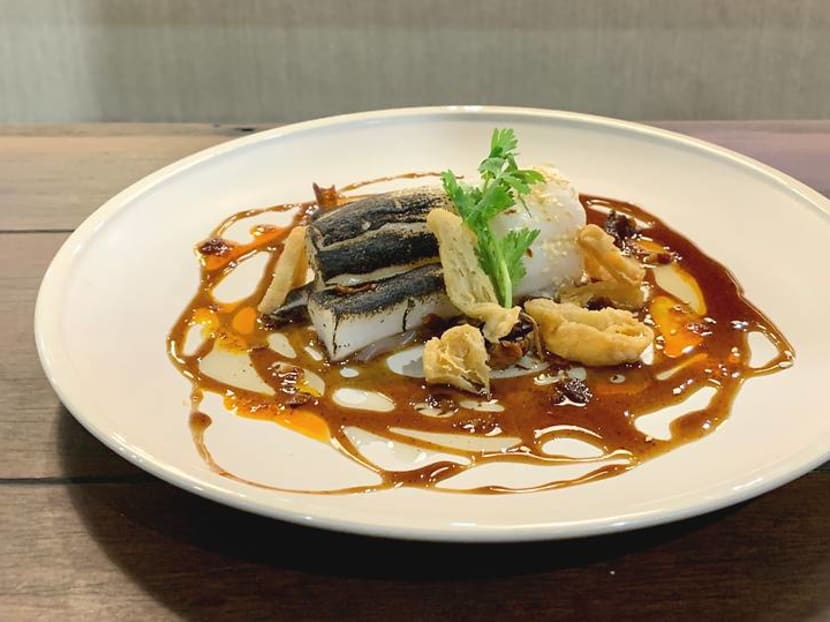 The humble chee cheong fun has actor and host Ben Yeo to thank for elevating it to must-have "it" food status, by way of pairing it with premium sauces from storied local brand Kwong Woh Hin.  
Judging by how quickly his online-only Singapore Chee Cheong Fun (SGCCF) always sells out, we all love our traditional rice rolls, and we're hungry not just for food, but also for quality.
Ben isn't stopping there, though. For the Christmas season, he's launching a limited-edition special: Smoky chee cheong fun.
At an intimate session we were part of at Sanity Coffee Bar, we watched him put an appetising char on the chee cheong fun with a blowtorch, then serve it garnished with crunchy you tiao bits.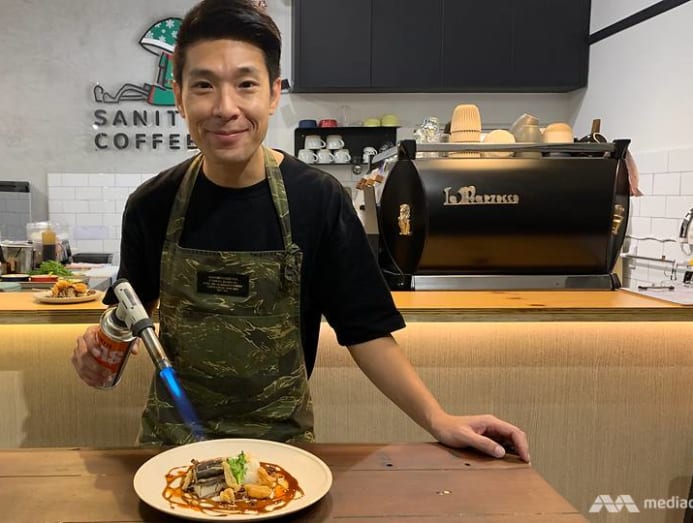 This is, clearly, not your average kopitiam snack: The Smoky Chee Cheong Fun is a dish that was dreamed up in collaboration with LG Han, chef-owner of one-Michelin-starred Restaurant Labyrinth, Ben revealed.
Han, known for putting out dishes that present traditional Singapore cuisine in a fresh light and for championing local producers, has used Kwong Woh Hin sauces in his restaurant for quite some time. So, he was happy to experiment with SGCCF.
(He wasn't able to be at the launch, though – he was busy filming for a television show.)
The Smoky Chee Cheong Fun has its own unique dressing specially calibrated by Chef Han: Premium char siew sauce with a very subtle touch of citrus, topped with bacon bits, toasted sesame seeds and you tiao puffs, with some sambal chilli for those who like it spicy.
If you're wondering whether smoky chee cheong fun actually works, well, it absolutely does. Think of the rice rolls as having the aroma of wok hei, or the fragrance of burnt bits at the bottom of claypot rice, highlighted by the zesty sweetness of the sauce.
The only catch, though, is that you'll have to torch your rice rolls yourself. The chee cheong fun comes chilled, along with the sauces and condiments.
If you don't have a blowtorch, you can try smoking it with tea leaves, Ben suggests – tea-smoking is very popular these days, in any case. You can also try barbecuing your chee cheong fun over charcoal, he said.
The Smoky Chee Cheong Fun kit is available for pre-order at S$35 via SGCCF's website.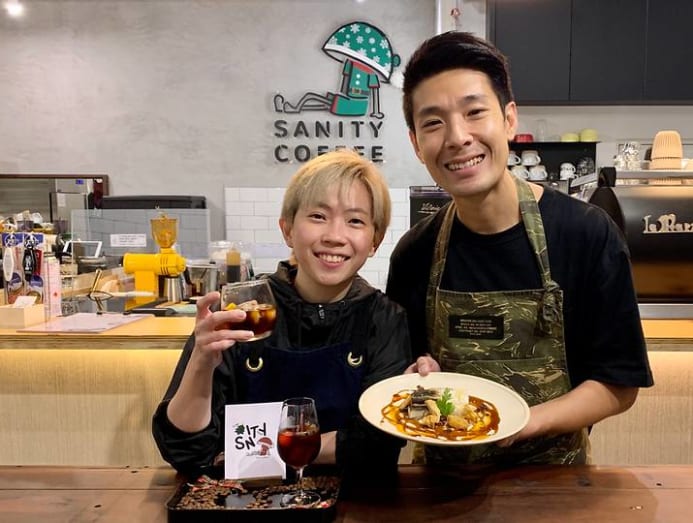 Add S$20 for special, limited-edition Christmas cold brew coffee from Sanity Coffee Bar: One bottle of "Cherry Cherry Long Jiam Pass", brewed with macerated maraschino cherries; and one bottle of "Orh-leng Syne", brewed with orange peel. The coffee pairing, designed to complement the flavours of the Smoky Chee Cheong Fun, serves two to four people.
Does Ben plan to go on more flights of chee cheong fun fancy, dreaming up new flavours with every season?
The answer is yes, and we can look forward to a possible Chinese New Year special next, he said.
"Hopefully we can share the chee cheong fun overseas, when the world opens up, to let people  know that chee cheong fun is not only something you can get from kopitiams; not only sweet or salty – it can actually have many different forms."
Singapore Chee Cheong Fun is available at www.sgcheecheongfun.com. Orders open on alternate days.