Curry Favours: A super spicy Sri Lankan curry with a Singapore touch
Think you know all your curries? CNA Lifestyle's new series looks at some ethnic curries that are well-loved in Singapore homes. This week, we taste a unique Sri Lankan curry that was born out of "necessity and desperation".
Twenty years ago, when Ramona Perera moved from Colombo to Singapore at the age of 16, there weren't any Sri Lankan eateries or supermarkets here.
Coming from a country where "you have curry on the table at breakfast, lunch and dinner", she craved the comforting curries she'd grown up with – and soon realised that the only way she would get to enjoy them was to make them herself.
Although her parents didn't cook, Ramona knew her way around the kitchen, having watched her grandmother whip up numberless dishes at home for family and guests.
"We would sit on the floor, and she'd be cooking, and we'd be helping her," recalled the senior business immigration manager who's now married with two children.
CNA Lifestyle's series on curries that are well-loved in Singapore homes tries out this unique Sri Lankan beef curry that was born out of "necessity and desperation".
Her earliest kitchen memory is of watching her grandmother make pittu – tiny, chewy balls made with roasted rice flour, "one of my favourite things to eat with curry". "Since she used to cook such good food, I wanted to cook good food," she said.
Moving to Singapore with her parents and younger sister, it was out of "necessity and desperation" that she started to hone her cooking skills, Ramona confessed with a laugh. "Until very recently, there wasn't a Sri Lankan restaurant in Singapore, so whenever you craved (Sri Lankan food), you had to cook it yourself."
She brought Sri Lankan curry powder in her suitcase, a spice blend more intense in flavour than the Indian curry powders commonly found here.
Using it to whip up familiar curries paired with dhal and vegetable stir-fries gave her and her family a comforting taste of home.
Over the years, she perfected her techniques and came up with dishes of her own, including a potent Sri Lankan beef curry.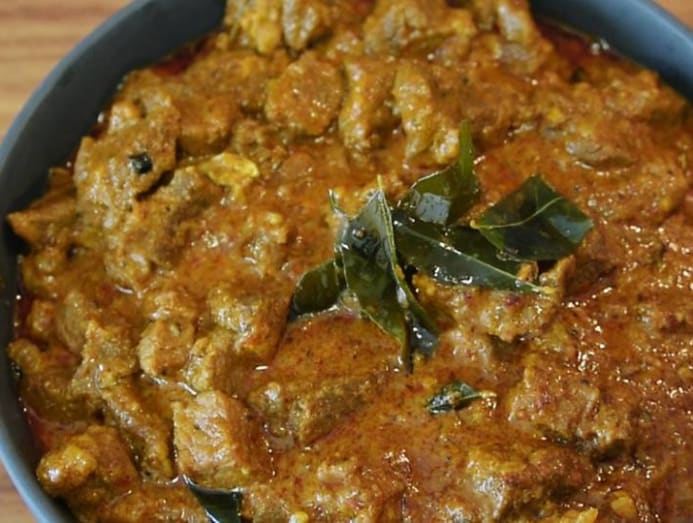 With its thick gravy, abundant curry leaves and intense heat, the dish is the perfect accompaniment to rice or lightly toasted bread.
"It's actually my own recipe, because I've had to use the ingredients that are available here in Singapore," she said.
She usually relies on visiting friends and relatives to bring her Sri Lankan curry powder – her favourite is Jaffna curry powder, named for a region in Sri Lanka – and blends it with the Indian curry powders available in supermarkets here.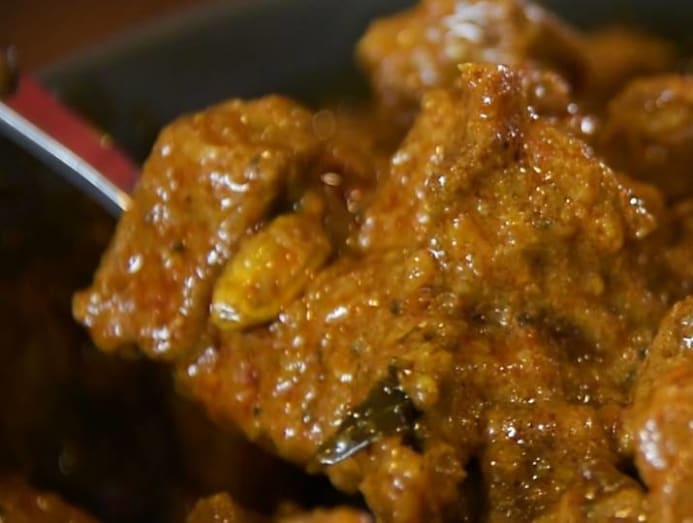 She uses the mixture to marinate cubed beef, along with saffron and chilli powder; then adds the beef to fried onions and garlic, as well as an abundance of spices – cumin, cinnamon, cardamom, curry leaves and green chilli – before adding a good glug of coconut milk.
"Sri Lankan curries typically contain coconut milk, which Indian curries don't," she explained. Another unique ingredient is cinnamon, giving the curries an earthier flavour.
And what's more, Sri Lankan curries are also a lot spicier than Indian curries," she said. "I use a lot of black pepper and chilli powder."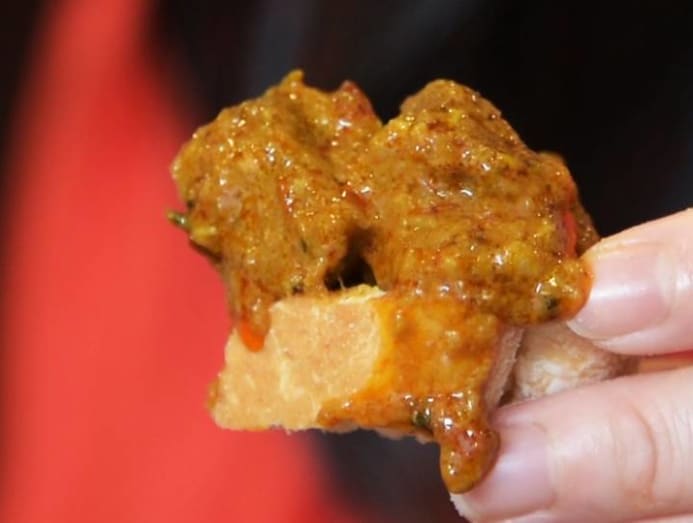 A curry dish like this one, which could also be made with lamb, is typically eaten with dhal and pol sambol, a coconut relish made with fresh grated coconut, chillies, shallots, tomatoes and lime juice, she said.
These are enjoyed with rice or bread at any meal you like, even – or perhaps especially – breakfast.
And for Ramona, "It kind of feels like you're back home – for a while, at least."