Meet the Dutch chef who took over the former Robuchon spot at Sentosa
Chef Richard van Oostenbrugge takes CNA Lifestyle on a gastronomic tour of the new Table65.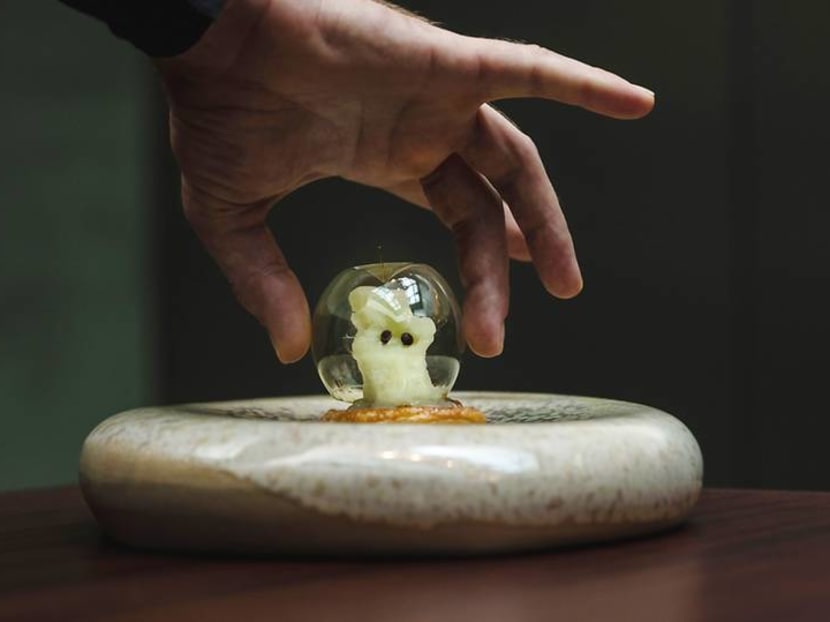 Dutch chef Richard van Oostenbrugge has been in Singapore for three weeks now, but he's hardly seen the outside of his new restaurant. "I'm telling you, I've been working very hard," he says. And the effort shows.
Table65 just opened its doors two weeks ago at Resorts World Sentosa – at the spot where the late Joel Robuchon's restaurants used to be – and it already has the workings of a swish, well-oiled machine.
Its team of young Dutch chefs move quietly and adroitly around the large open kitchen, carrying neatly plated dishes from their stations to guests who sit behind a bar that wraps around their work space. The concept is casual, convivial and designed so you must raise your voices a touch to be heard by the person seated one chair away.
It is not unlike Restaurant 212 in Amsterdam, which Chef van Oostenbrugge co-owns with his business partner Chef Thomas Groot.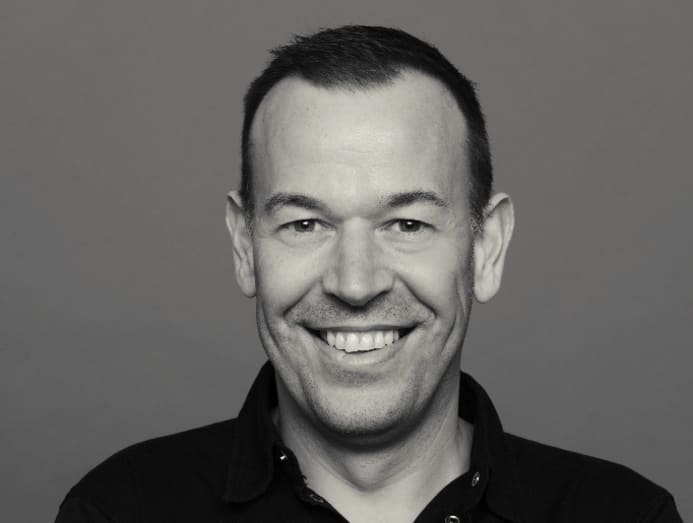 Recently anointed a Michelin star, Restaurant 212 sports the same counter-style seating so chefs can interact with their guests. Suffice it to say, formal fine dining is not their style.
"Fine dining doesn't have to be stuffy or have rules," van Oostenbrugge said. "I cook to make people happy, to give them an experience of good food and wine in a relaxed atmosphere."
While he rolls his eyes at the undeniable truth that today, the camera always eats first, he understands the need for some pomp and novelty to set his dining experience apart.
To that end, there are strategically placed lights under which a dish or two is positioned to create the illusion of a ring of fire around them, or a sphere of chocolate that melts under a drizzle of sauce to reveal the dessert that hides beneath it.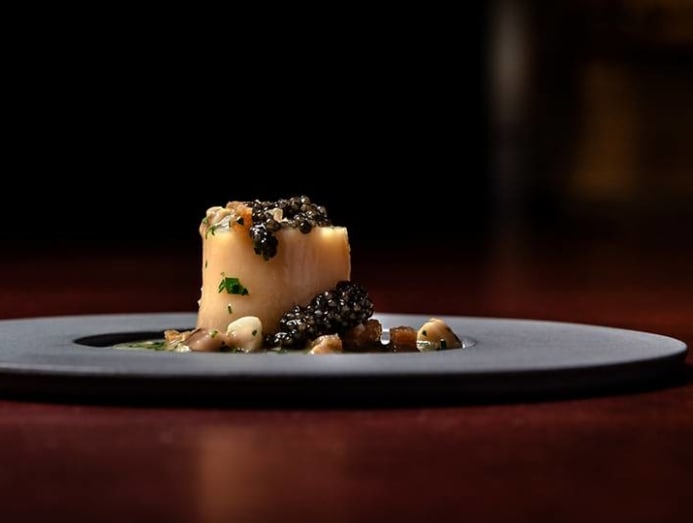 Happily, these theatrics are brought into play only at the start and end of the meal. It's just enough to delight without taking any focus away from the food.
There are just two tasting menus priced at S$148 for five courses and S$218 for eight courses. Compared to other big-name restaurants of its ilk, these prices are very reasonable especially considering the generous mound of farmed Iranian beluga caviar that crowns his signature smoked herring bone dish or the thick flurry of truffle shavings that blankets a nugget of turbot.
Both menus are bookended by a trio of beautifully presented amuse bouche that include a jelly tomato consomme and cold-smoked horse mackerel, and van Oostenbrugge's signature apple dessert.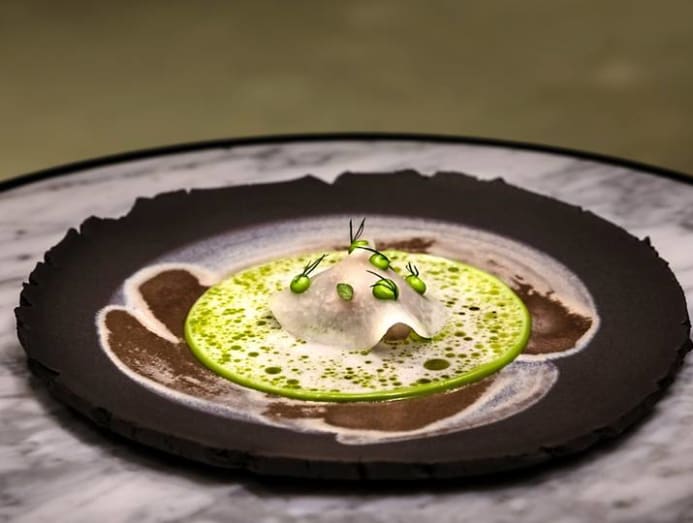 Every dish in between is a showcase of the chefs' confident finesse and big, bold palates – each is seasoned so that it tastes like it would all tip over into too-salty territory if they so much as added a single additional grain of salt.
New to this part of the world, van Oostenbrugge says that he and his team – most of who have flown in from Amsterdam – are still discovering the produce that the region has to offer. So, while signatures from their mothership remain staples here, new dishes will make it onto the menu every two to three weeks.
Table65 is open for dinner from Thursdays through Mondays. For more details, visit here.