The sisters building a community and spreading kindness one Teochew png kueh at a time
Madam Joo and her younger sisters Susan and Lilian are behind Joo's Kueh, a home-based business that's turned into something more meaningful. Check out our video below.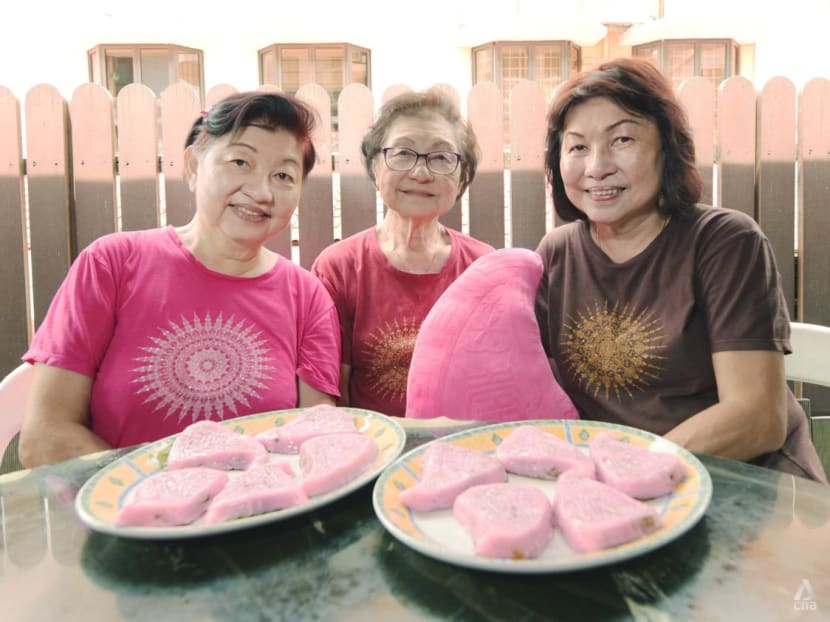 When Singapore's Phase 3 (Heightened Alert) measures were in place last year, outdoor gatherings were tightened and people were encouraged to stay indoors as much as possible.
But for the Koh sisters, it was an opportunity to start a new family activity – making Teochew kueh together. And what started out as just a simple way to pass the time together quickly became something even more meaningful.
Eighty-year-old Koh Mang Joo and her younger sisters Susan and Lilian are the brains behind the Instagram account and home-based business Joo's Kueh, which specialises in png kueh (or poong tor kueh).
Madam Joo had picked up kueh-making skills from the sisters' maternal grandmother at the age of 12 and would help make these for big Teochew festivals back in the day. Her grandma's special png kueh was one particular recipe she remembers fondly.
Png kueh are traditionally shaped like a peach, and come in pink and white. While one can still easily find them in Singapore, there's nothing like a special family recipe handed down the generations.
For Madam Joo's grandmother's kueh, the glutinous rice filling with mushroom, dried shrimp, fried shallots, spring onions is packed with the aroma of "wok hei". The skin is thin, tender and sticky, thanks to the meticulous measurements. And of course, the dish isn't complete without a drizzle of sweet soy sauce and a dollop of sambal chilli.
What does it taste like? A sweet and savoury piece of nostalgia.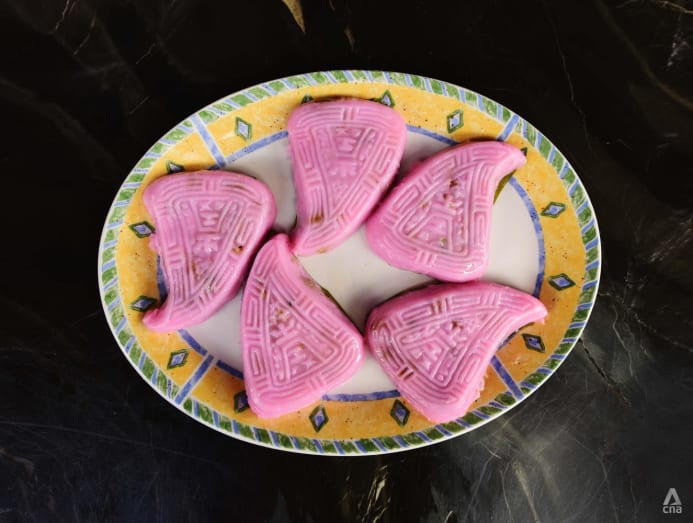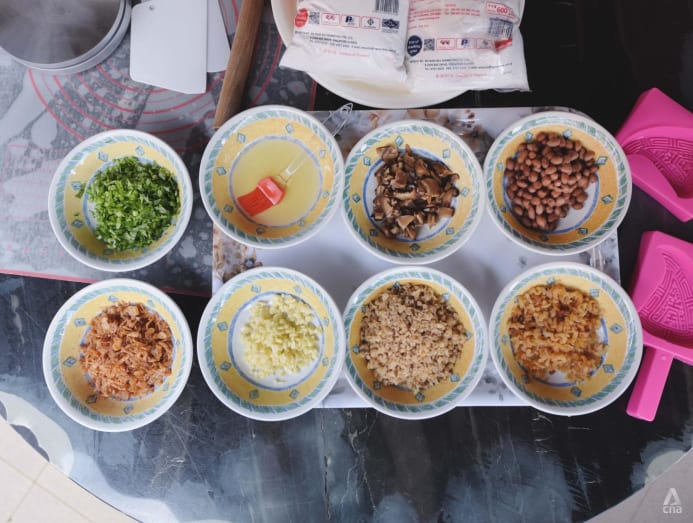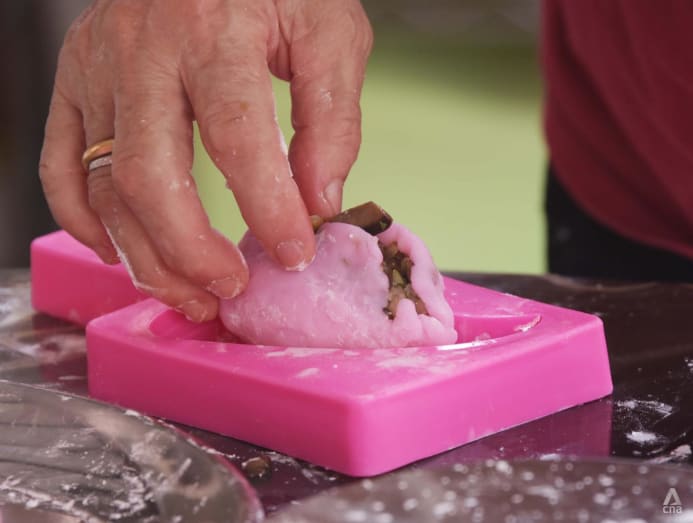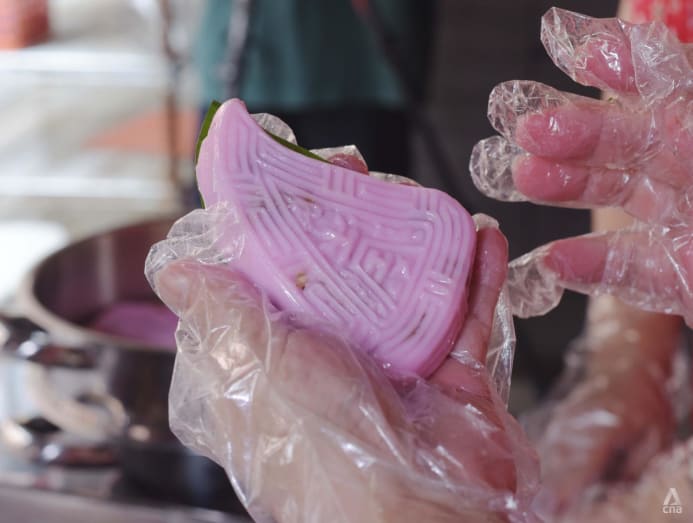 And this delicious taste from the past has found its way to a lot of people. It all began when the three sisters were invited to make their kueh to raise funds at a charity event.
After receiving many positive responses and being thrilled at the idea of giving back to the community, they decided they could do more. With the help of Susan's son and Lilian's daughter, they eventually kicked off Joo's Kueh in Jul 2021.
With middle-sister Susan having previously been in medical sales before retirement, she was able to tap into her networks, reaching out to healthcare institutions to share their kueh with staff and workers as a gesture of appreciation and encouragement, especially during the pandemic.
With the support of family and friends, they later rolled out a food sponsoring programme, where customers can "sponsor" kueh, which would then be donated to an elderly home on their behalf.
The Koh sisters may be running a home-based business (they do receive many enquiries on home orders) but it's more than just that to them. Not only has it allowed them to contribute to society, it's made them even closer than before and has allowed them to create many beautiful bonding sessions with their family and friends as well.
When CNA Lifestyle asked the sisters why Teochew kueh, their response was it's simply because of their heritage and the power of nostalgia.
Sister Susan shared one story: "There was this one time when we distributed the kueh to Grace Lodge Nursing Home. My old classmate's mother was a resident there and she has dementia," she recalled.
"We brought some kueh for her to try and as soon as she had the first bite, she said, 'Oh these are poong tor kueh!' I was so happy when I heard it – although she has lost her memory, she was still able to recognise the shape of this kueh. The taste brought fond memories back to her. So I find this to be a very meaningful activity."
Last year, the Koh sisters – Madam Joo and her younger sisters Susan and Lilian – started making kueh together to pass the time. But it has now become something even more special.