Join Singapore's first virtual bar to support your favourite drinking joint
The weekly 1887 Virtual Bar online initiative features different bartenders serving themed drinks online, which you can purchase and redeem once the bars reopen.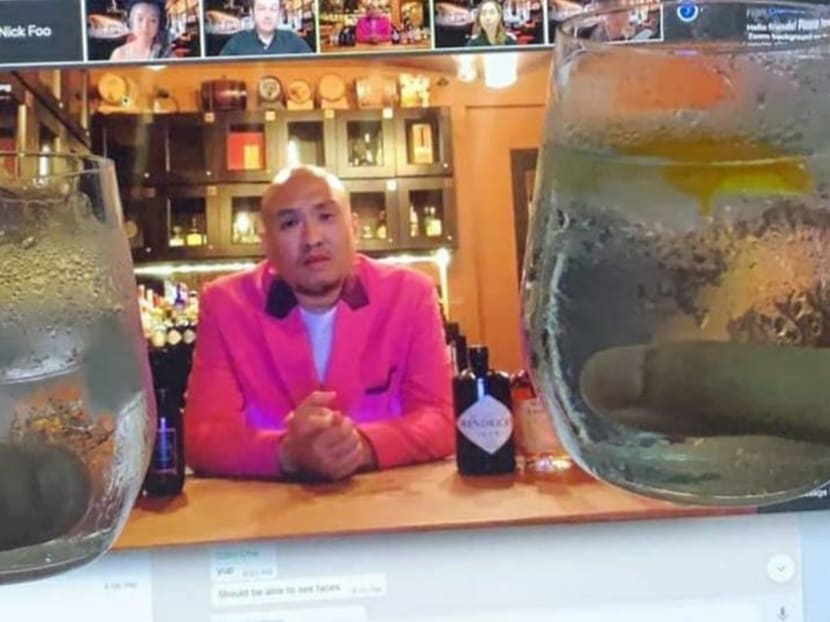 The Singapore F&B industry has taken quite the beating over the last few coronavirus-crazed weeks as the pandemic impacts the local hospitality sector.
As some of your favourite homegrown bars across Singapore struggle to stay afloat amid uncertainty and restrictions, family-owned distillery William Grant & Sons (WG&S) has teamed with a slew of local watering holes to help them stay "open".
Considered Singapore's first virtual bar, 1887 Virtual Bar is a weekly online initiative that lets viewers watch, for free, featured guest bartenders from different local bars all across Singapore whip up themed cocktails via video conferencing.
Since it was launched two weeks ago, 1887 Virtual Bar has held two sessions, with around 200 participants dropping by. To date, it has featured bartenders from Shin Gi Tai and Nutmeg & Clove. Hendricks ambassador Charmaine Thio and Glenfiddich's Brett Bayly serve as the regular weekly hosts.
The event also doubles up as a fundraiser – guests can make virtual donations by purchasing digital cocktails from the week's menu. Every S$20 donated to your bar of choice will entitle you to a digital drink voucher, which is redeemable when the pledged bar reopens. WG&S will then match every donation dollar-for-dollar, for up to S$1,000 per bar.
WG&S says 100 cocktails have been purchased to date. "These are uncertain times for everyone and more than ever, it's important that we support one another," said Satya Sharma, WG&S managing director for Southeast Asia. "The William Grant & Sons family hopes to help our extended family in the local bartending community stay 'open' both virtually and in real life."
The next virtual bar session will be held on Thursday night (Apr 23) at 8pm, and will feature bartender Christyne Lee from Tess Bar, who will be concocting four signature martini drinks, including an agave and lime martini and a peach and butterfly pea martini.
The menus will be available to purchase a few hours before each session and will stay up online until the following Wednesday 8pm.
You can register to join the virtual bar here and purchase digital cocktails here.