Experience how American bourbon is made at a pop-up event in Singapore this week
Bourbon whiskey distillery Maker's Mark is holding a four-day event this week, where you can score a personalised coaster, try red winter wheat donuts and, of course, drink away.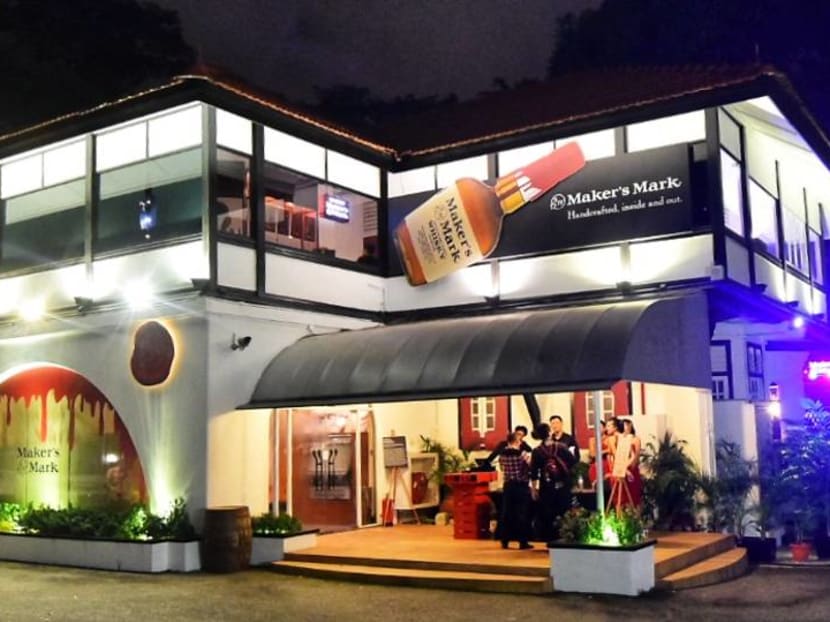 Love your bourbon? You don't have to go all the way to Kentucky to have an authentic experience. There's a pop-up event waiting for you in Singapore this week.
In celebration of the Fourth of July, bourbon whiskey distillery Maker's Mark is holding an event where visitors can learn more about the American spirit. The pop-up will be held at Scotts 27, a black-and-white colonial bungalow along Scotts Road, from today (Jul 3) until Saturday.
"This is the first time Maker's Mark is bringing the experience of our distillery to Singapore and we can't wait for everyone to connect with the heritage and craftsmanship of our beloved bourbon," said Jane Bowie, director of Maker's Mark private select and diplomat programme.
Produced in Loretto, Kentucky, by Beam Suntory, Maker's Mark's distillery is also part of the American Whiskey Trail and the Kentucky Bourbon Trail.
There will be four immersive experience rooms where guests can learn more about what goes into a bottle of the premium American craft bourbon, an outdoor lawn area offering hearty American fare and a cocktail bar that will serve a wide variety of Maker's Mark cocktails.
Each experiential room will represent the four Ws of the brand: Wood, wheat, water and wax. You can learn about the barrel ageing process and get a personalised wooden coaster in the Wood room, while over at the Wheat room, you can find out about the special wheat that's unique to the bourbon, while munching on red winter wheat donuts.
Meanwhile, the Water room will showcase the Kentucky limestone water that forms the base of the drink, while guests can get their Maker's Mark bottles hand-dipped in red wax in the Wax room.
Aside from the immersive rooms, there will also be a bar that's open from 6.30pm to 11pm during the four-day event.