Is dining the new clubbing? What's it like to go to Zouk to eat and not party
COVID-19 has turned the world of nightlife on its head. This writer dropped by Capital Kitchen, where bouncers keep an eye on safe distancing and the fun begins at 6pm. It was odd, to say the least.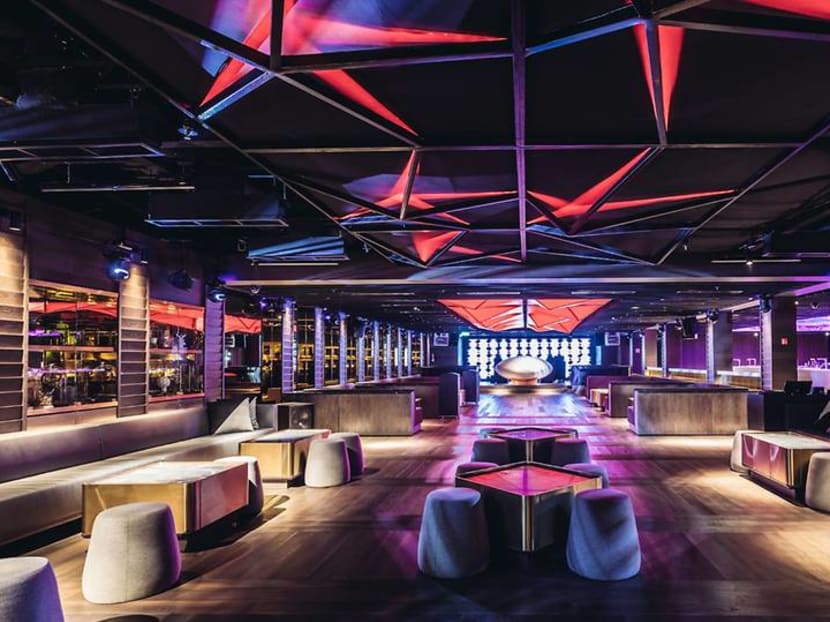 The last time I partied at Zouk, British big beat musician and DJ FatBoy Slim was playing a set.
It was the late-nineties-early-aughts, when Rockerfeller Skank was fresh and Right Here, Right Now wouldn't be released for another decade. I was young and didn't need sleep, so I must have arrived at the club at a cool 11pm.
Fast forward to last week. I rock up to Zouk, now located in Clarke Quay, at a not-so-cool 6pm. For dinner.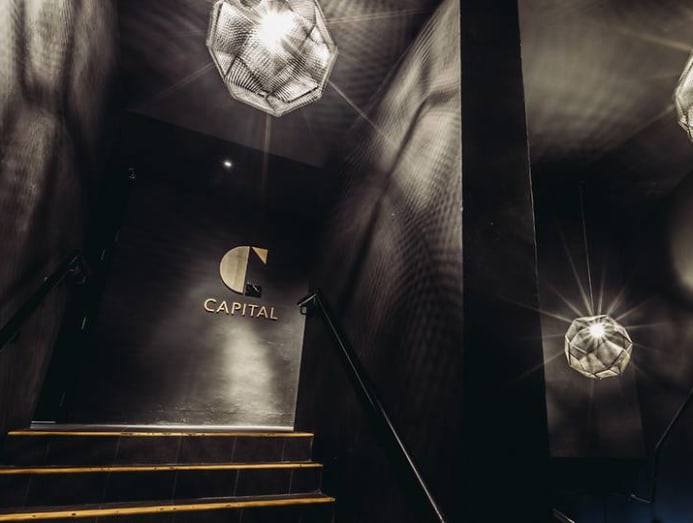 What can I say? Middle age has fully set in for this 40-something. But thanks (or no thanks?) to COVID-19, I can finally visit "the new Zouk" as my fellow Gen X-ers call it, without first being jetlagged. 
What's weirder than arriving at a club before the sun sets? Being greeted by a stern young man, no older than 25, clearly more accustomed to working as club security before the pandemic. 
He grimly leads me up the stairs, his muscles so pumped he looks like he's carrying invisible carpets under his arms. His energy is so coiled, I feel like I should mother him.  

With clubs forced shut for the foreseeable future, the Zouk Group's ultra lounge Capital has been transformed into a pop-up restaurant called Capital Kitchen, which is clearly very popular. 
Although it's still light outside, the sprawling U-shaped bar is already livened with diners nibbling on their early dinners. There is rap music blaring and alcoholic libations on most tables. It occurs to me that this COVID situation has really turned the world on its head because none of these cool cats seem to be over the age of 30.
Isn't dining before 7pm the preserve of geriatrics and theatre goers?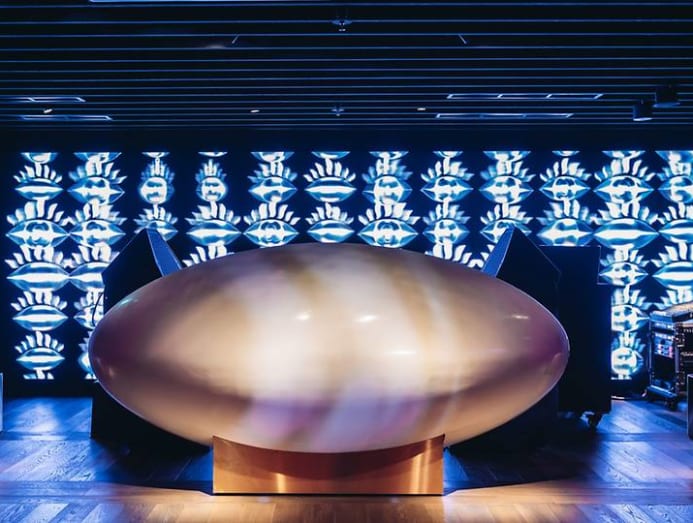 "People miss clubbing. They want to feel like they are out and having fun," said my friend Jim, who's been to Capital Kitchen thrice in the past month. Okay, Jim is my secondary school classmate's 23-year-old son. "Now that we must stop drinking at 10.30pm, we start early, lah," he trilled.
In the next room, what used to be the dance floor is now a dining room that seats up to 100 people at low-slung tables flanked by dark sofas. A fancy screen on the ceiling throws groovy swirls of coloured light across the room while we dine. 
Back in the day, those swirls of light would induce excitement at the promise of a magical night fuelled by our poisons of choice and the interminable energy of youth. If I was high and stared long enough at the kaleidoscopic lights on the screen, I would have, as we used to say in 90s parlance, been trippin'. 
Today, those same lights make me whinge about not being able to take proper photos of my dinner.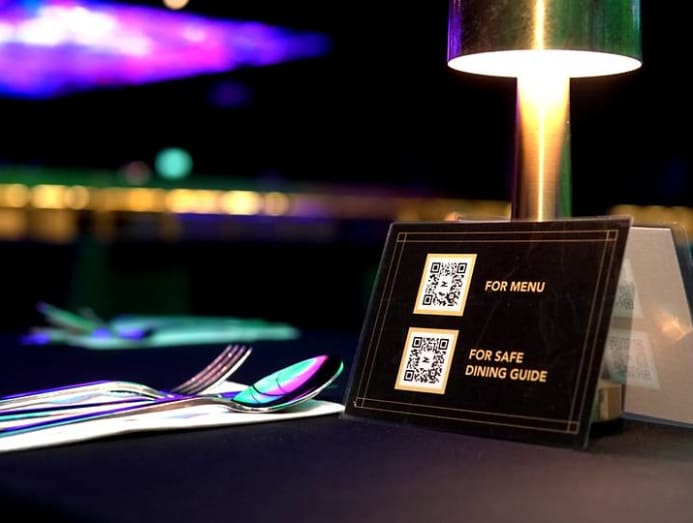 Capital's kitchen, which served bar snacks in its club days, now serves more serious fare the likes of pan-seared foie gras with mango chutney and royal broth congee with roasted duck, scallops and Chinese wine.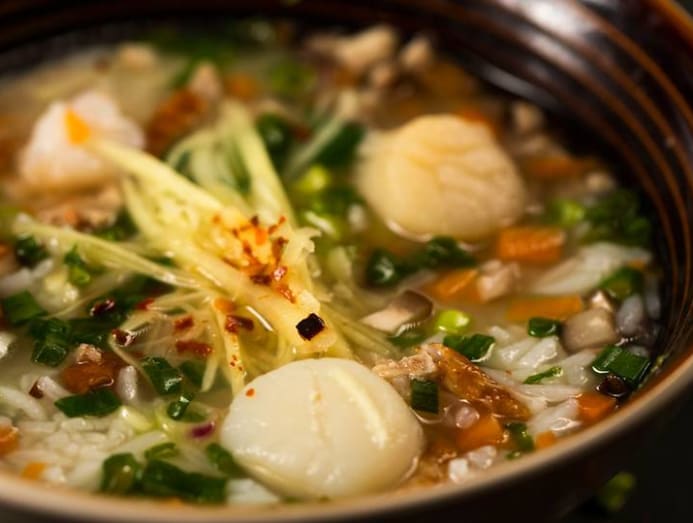 The food harks back to the early aughts, when crab cakes and grilled scallops were the height of culinary sophistication. Renditions of which, incidentally, are all on the menu.
All it's missing is that quintessential early-aughts dessert, the molten chocolate cake. In its place, though, is the quintessential pandemic dessert: Basque cheesecake. Should you prefer more casual grub with your libations, burgers from popular American import Five Guys are available as a delivery service option.

We find ourselves nodding jauntily to Cardi B rapping about liking dollars and diamonds and putting rocks all in her watch. We case the room and notice burly bouncers standing in strategic corners, ready to pounce if anyone starts fighting over the last piece of mala chicken skin.

We peruse the drinks menu, holding our phones as far away from our middle-aged eyes as the length of our arms will allow. The dining room is dark... as dark as it ever was as a dance floor. "Yeah, we've kept it loungey in here so that if people feel like it, they can dance a bit on their seats," said our chirpy host.
Turned out the bouncers watch over the room not just for fights but to ensure social distancing which can be difficult to adhere to after a couple of drinks. How's that for role diversification?
Since we're keeping it clean tonight, we checked out the list of non-alcoholic beverages and find that our pickings are slim. There is mineral water, sparkling mineral water, ginger ale watered down with tonic water, and Red Bull.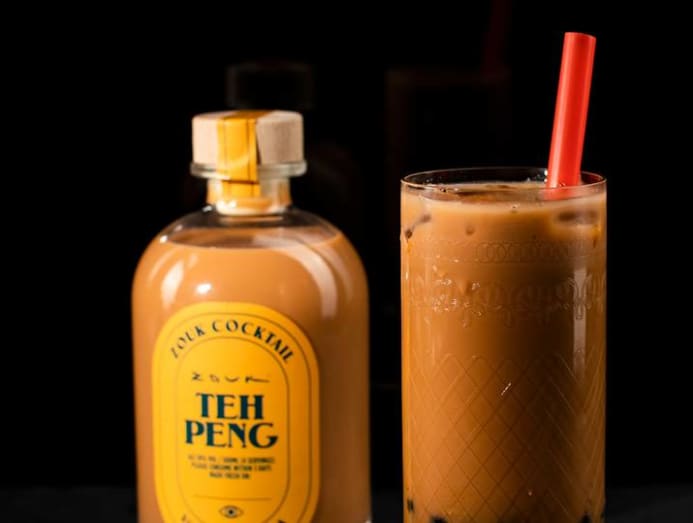 Red Bull? Just the mention of it transports us back to the old Zouk, where we used to get wired on vodka Red Bulls, electronic music and Maniam's sick tabla beats. That was 20 years ago. If I drank just one Red Bull now, I'd be up till 4am watching The Little Nonya on Netflix. Non-sparkling mineral water, it is. 
Suffice it to say, this isn't the kind of pop-up restaurant involving popular chefs or mixologists coming together to create food or cocktails that are hip, exciting and new. It's about survival and keeping staff employed while the company plans its next move, which as we discovered on Sep 2, involves its S$14-million sale to Malaysian firm Tulipa.
To that end, a jaunt to Capital Kitchen, its Noughties menu notwithstanding, may well be a warranted trip down memory lane. Like the best of our favourite businesses, you never know if it'll still be around when we can finally congregate in the flesh again.