10 recent Netflix Originals worth your time – if you've fallen behind on the binge
The streaming site has production deals with not only Barack and Michelle Obama, but also with some of TV's most powerful creators.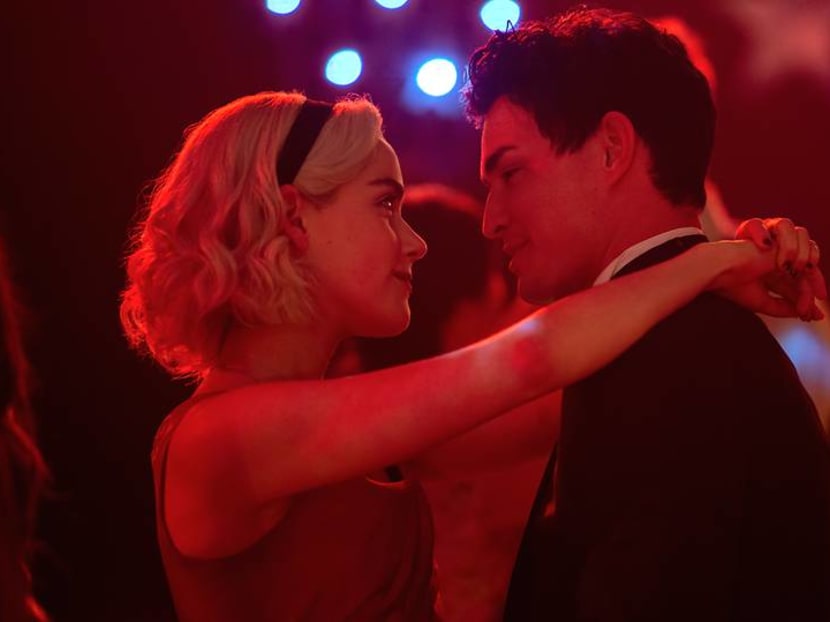 Netflix was already home to a dizzying amount of content before it committed to churning out 1,000 original series, films and specials in 2018. 
And there's much more on the horizon: The streaming site has production deals with not only Barack and Michelle Obama, but also with some of TV's most powerful creators, including Ryan Murphy, Marti Noxon and Kenya Barris. Then, there's the steady flow of (often foreign) Netflix originals that are bought by the streaming service post-production; Bodyguard, for example, was created by the BBC.
It's a lot to keep up with. If you've fallen behind, here are some recent Netflix Originals that are worth checking out. Whether you're looking for a new reality dating show, an irreverent comedy or a broody British thriller, there's a little something for everyone on this list.
1. RUSSIAN DOLL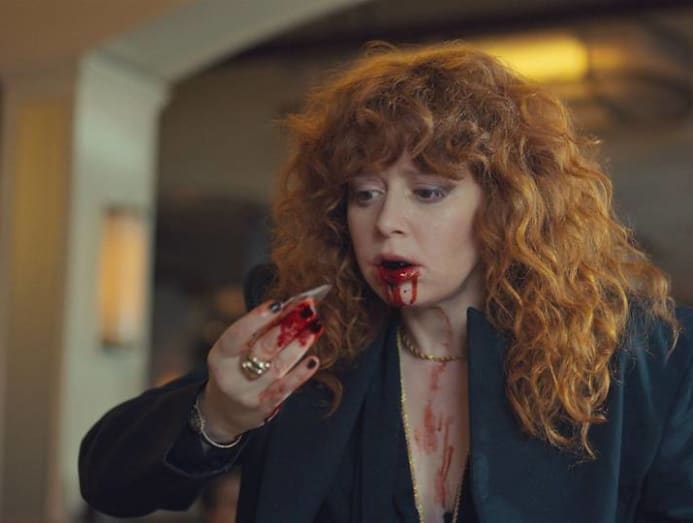 It's rare for a new show to garner as much universal adoration as this dark comedy did when it premiered in early February. Created by Leslye Headland (Bachelorette), Natasha Lyonne and Amy Poehler, Russian Doll stars Lyonne as a New Yorker stuck in a loop of dying and coming back to life at the same time and place – in the bathroom at her 36th birthday party. 
Funny, cleverly structured and a little melancholy, the series turns out to be a surprisingly poignant meditation on repressed trauma and self-actualisation. And even if all that weren't true, it would still be worth the watch for Lyonne's tough-as-nails Nadia, a true original, just like the woman who plays her.
2. SEX EDUCATION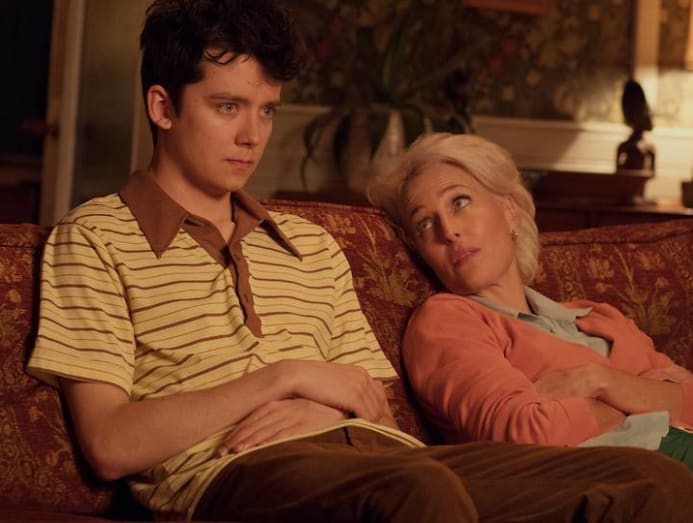 Teen sex comedies typically rely on gross-out humour: Sticky substances turning up in inopportune places, badly timed cases of mistaken identity, drunk kids doing things with people they don't really like. But this British series, starring Asa Butterfield as a 16-year-old transfer student and indomitable Gillian Anderson as his sex-therapist mum, is different. 
It's certainly not prudish – the opening scene alone is testament to that. But despite the nudity and explicit sex scenes, Sex Education is an earnest, sweet, coming-of-age (no pun intended) story, featuring excellent performances from Butterfield and Anderson, as well as supporting players Ncuti Gatwa and Emma Mackey.
3. PATRIOT ACT WITH HASAN MINHAJ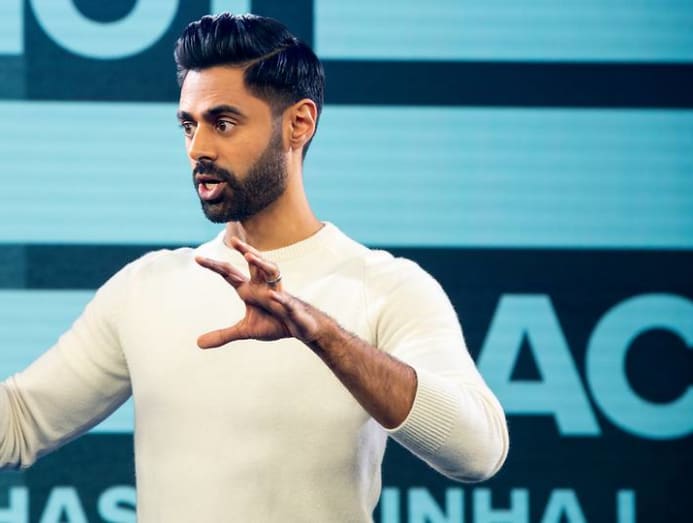 Following his excellent standup special, Homecoming King, comedian Hasan Minhaj returns to Netflix with this political variety show. (You could call it a "late night show" but, well, that designation makes less and less sense in the age of streaming.) 
Patriot Act, now in its second season, is like a cross between Full Frontal With Samantha Bee and Last Week Tonight With John Oliver. Like the latter series, Patriot Act structures its episodes by subject, allowing Minhaj to dive deep into a topic – like immigration enforcement in the United States, predatory drug pricing or the rise of Amazon – for 20 minutes at a time. The episodes aren't numbered, so you can pick and choose which issues appeal to you. And the wide-eyed, hyper-aware Minhaj is an energetic and charismatic host. Enjoy.
4. BODYGUARD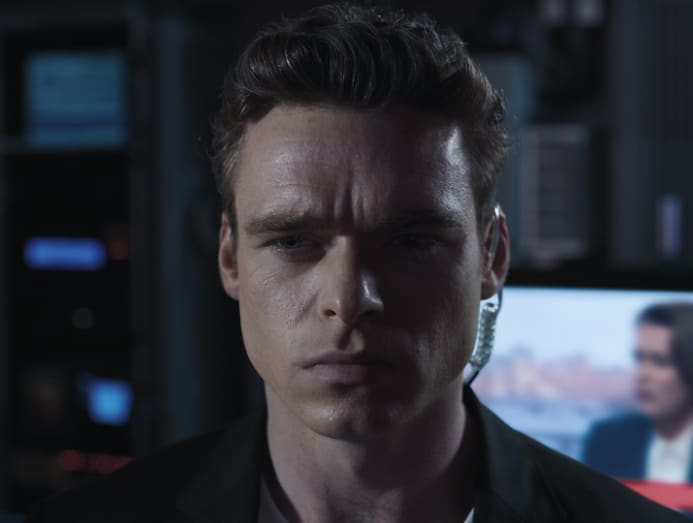 A taut, six-episode thriller (bless the British), Bodyguard features former Game Of Thrones star Richard Madden as the title character, a veteran named David Budd, who is assigned to protect a Conservative member of Parliament, Julia Montague (Keeley Hawes). Budd is a tough-guy hero who looks good in a leather jacket, but he's not made of steel, and Madden makes sure the strain of his job shows plainly on his face. 
When it had its premiere in Britain last year, Bodyguard became the BBC's most-watched drama since 2008, and Madden won a Golden Globe earlier this year for his performance as the tense, trauma-addled Budd.
5. SALT FAT ACID HEAT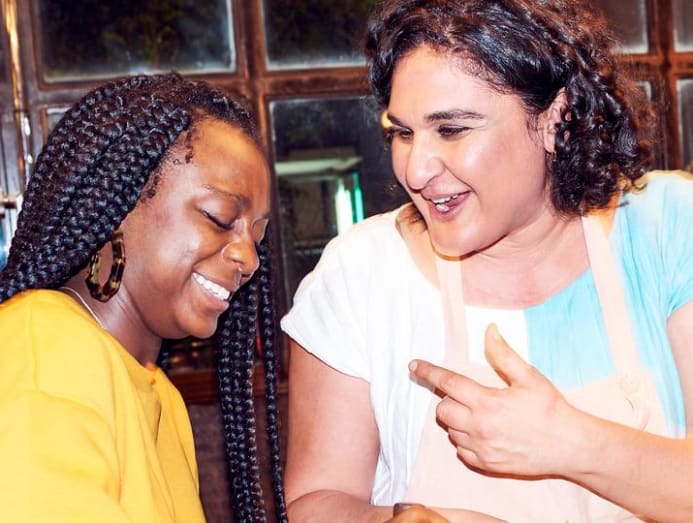 Based on the 2017 book by Samin Nosrat (who has a column in The New York Times Magazine), this charming, four-part docu-series explores the four essential elements in cooking. Salt Fat Acid Heat is part travelogue, part instructional guide. Viewers tag along as Nosrat jets from Italy to Japan to Mexico, and back to her home in California, learning from the locals about how to achieve culinary perfection. 
On this show, good cooking doesn't require following a recipe to the letter. Instead, it requires knowledge of how certain ingredients and processes can produce mouth-wateringly good food. Nosrat's enthusiasm is infectious, making the show a must-watch for foodies and anyone who longs to be a competent, intuitive home chef.
6. DERRY GIRLS 
Another British show, Derry Girls, is set in Northern Ireland in the '90s during the Troubles. This sprightly comedy follows a high schooler Erin (Saoirse-Monica Jackson), her daffy cousin Orla (Louisa Harland), and her friends Michelle, Clare and James (Nicola Coughlan, Jamie-Lee O'Donnell and Dylan Llewellyn). 
The threat of violence permeates the series: James, Michelle's newly arrived English cousin, is forced to attend their all-girls' Catholic school out of concerns for his safety were he to go to the boys' school instead. And yet, the show's creator, Lisa McGee, keeps it in the background, focusing instead on the characters' more typical day-to-day teenage concerns. Siobhan McSweeney is a standout as the Catholic school's deadpan head nun.
7. DATING AROUND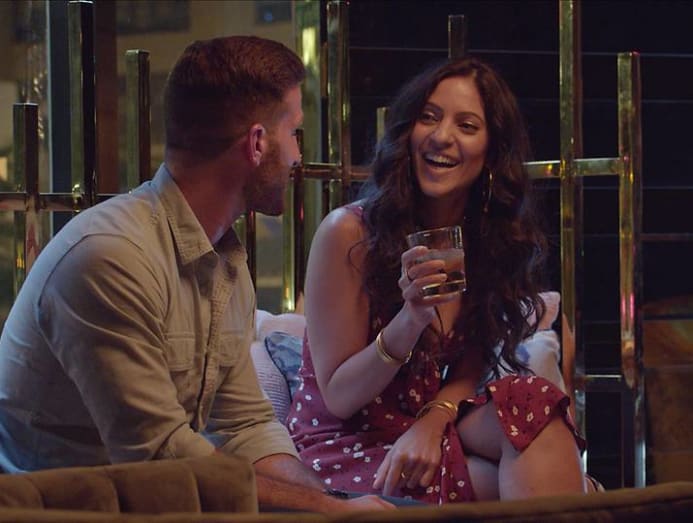 Anyone else miss Blind Date, the early-2000s dating show that let viewers squirm watching first dates? Netflix has just the show for you. Each episode of Dating Around centres on one hopeful New Yorker as he or she goes on a series of first dates. 
Don't let the sleek production fool you: The show may look more polished than earlier iterations of dating reality TV, but the dates range from sweetly awkward to I-want-to-tear-my-eyeballs-out-but-I-can't-stop-watching excruciating. There are no on-camera testimonials here – you have to judge for yourself (with the help of some cheeky editing) what each participant thinks of his or her date. As glam as the establishing shots may look, the show is as awkward as New York dating really is.
8. THE HAUNTING OF HILL HOUSE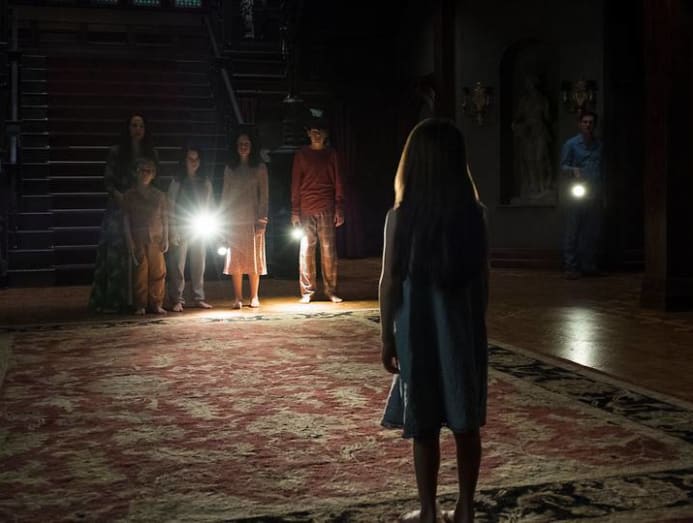 This loose adaptation of Shirley Jackson's famous 1959 horror novel was one of several spooky Netflix offerings to debut around Halloween last year. Its creator, Mike Flanagan, takes some liberties with the source material, setting his version in the present day. He also centres the 10 episodes on the Crain siblings, who have been haunted for years by their brief childhood stay at the creepy Hill House. 
The show goes back and forth between past and present, with varying results. It's hard to make those jump-out-of-your-seat scares stretch for the series' 10 hours, and there are times when you might wish that a ghost is just a ghost, not a metaphor for lingering childhood trauma. But for horror fans, or Jackson acolytes, Hill House is good for some spine-chilling thrills.
9. CHILLING ADVENTURES OF SABRINA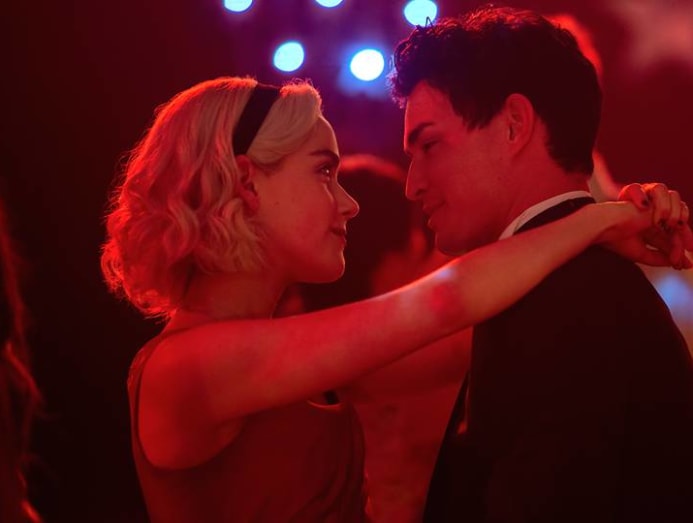 Another of Netflix's 'Ween '18 originals, Chilling Adventures Of Sabrina is the long-awaited star vehicle for Kiernan Shipka, who played Sally Draper in Mad Men. If you grew up watching the series Sabrina the Teenage Witch, starring Melissa Joan Hart, be warned: On Chilling Adventures, the Archie-Comics character gets the dark-teen-supernatural-drama treatment. It has more in common with The CW's Riverdale, both of which were developed by Roberto Aguirre-Sacasa. 
The series opens on the eve of Sabrina's "dark baptism" (which, let's be honest, is basically a werewolf bar mitzvah), and treats its lead character's unusual circumstances as a way to explore the tricky balancing act of growing up female.
10. YOU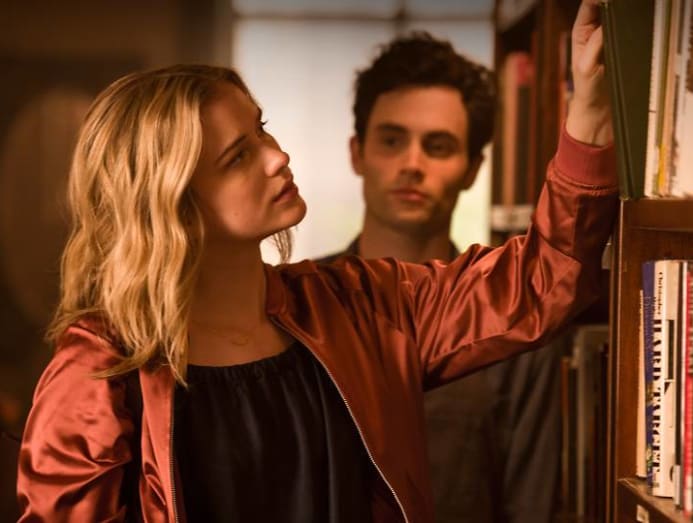 You first debuted on Lifetime in September 2018. The psychological thriller, based on the novel by Caroline Kepnes, struggled to find an audience, and the network cancelled it after one season. But when it landed on Netflix in December, You became a bona fide hit, and its second season will be produced by Netflix. 
Following a bookstore owner named Joe (Penn Badgley) who stalks and, eventually, woos an aspiring young writer and grad student named Beck (Elizabeth Lail), You is both frothy and sharp. Cleverly, the show makes Beck just as absorbing – and in some ways, as slippery as Joe. It'll tie your stomach in knots, in a good way.
Lara Zarum © 2019 New York Times