15 Shorts: A series of short films championing Singaporean storytelling
The Lights.Camera.Singapore. initiative comprises of 15 self-contained short stories by 15 local filmmakers and online creators.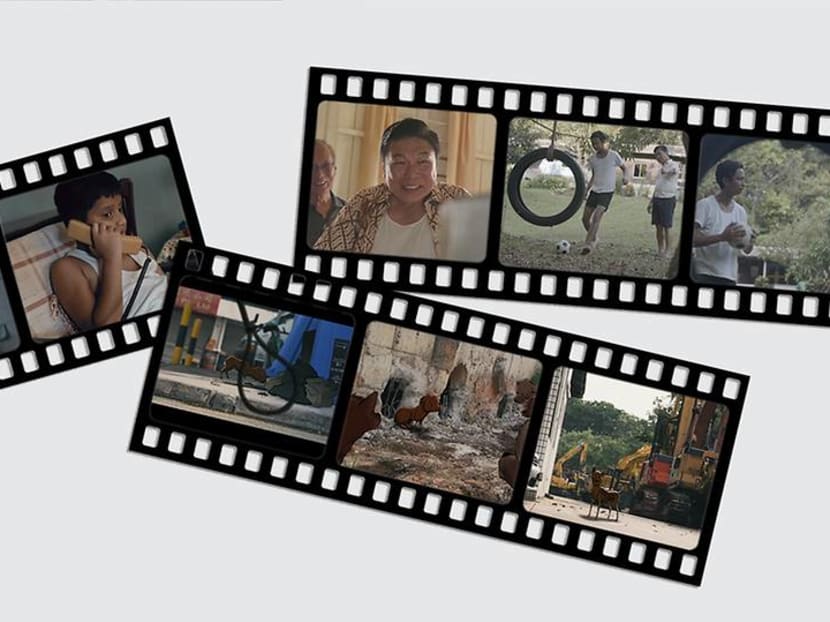 Starting from Tuesday (May 19), the National Volunteer & Philanthropy Centre (NVPC) and Blue3Asia will be rolling out 15 Shorts, a series of short films that champions Singapore storytelling by Singaporeans.
The Lights.Camera.Singapore. initiative comprises of 15 self-contained short stories by 15 local filmmakers and online creators. Told in a diversity of styles, the series uncovers the stories of selfless acts by real life heros around us.
Scroll on for a complete rundown.
THE BROWN DOG
Directors: Jerrold Chong, Andre Quek with Eric Khoo 
Synopsis: A brown dog, with a severed foreleg, struggles to survive amidst a harsh cruel human world. Inspired by true events, this is the story of how Cathy Strong, the co-founder of Animal Lovers League, discovered her calling for saving animals in need. Strong's encounter with the puppy reminds her of what inspired her to start Animal Lovers League, which she co-founded with Mohan Div.

PLAGUE
Director: Boo Junfeng 
Synopsis: At the height of the AIDS scare in the 1980s, health worker Iris arrives at a HDB flat, introducing herself to a family as the younger son's counsellor. The son is afraid and ashamed of his condition, and the family would like to be discreet. The film is based on the true story of Iris Verghese, who counselled numerous AIDs patients and their families. Her actions were courageous at a time when there was much fear and stigma around the condition. 

THE LISTENER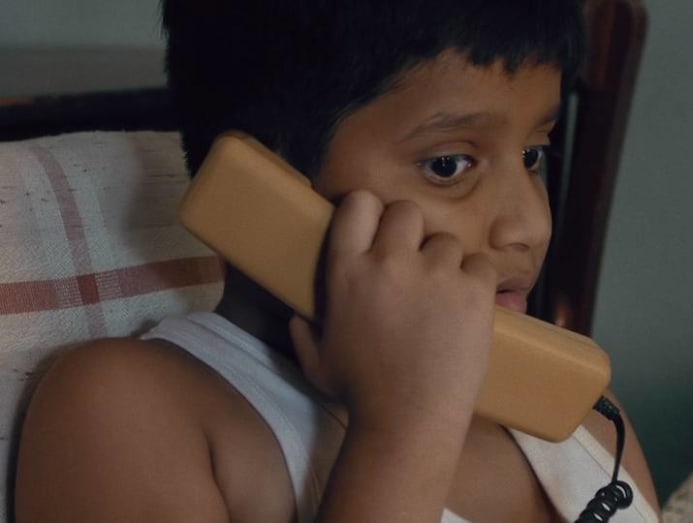 Director: Kelvin Tong 
Synopsis: Geetha is a hotline counsellor for Tinkle Friend which reaches out to young children in Singapore. Her story intertwines with a primary school boy Ravi who is left at home by himself. The film is inspired by the volunteers behind Tinkle Friend, a helpline for primary school-aged children.

ONE AT A TIME

Director: Daniel Yam 

Synopsis: Teresa Hsu was the founder and matron for Home of the Aged Sick, one of the first homes for the sick elderly in Singapore, until she was made to retire at 85. Renowned as Singapore's own "Mother Teresa", this short film charts her life's turning points following retirement and what shaped her relentless story of giving.

MAJID THE LEGEND

Directors: Jianhao Tan with Ridhwan Azman 
Synopsis: Uncle Choo spots a young Majid practising football and is struck by the teenager's passion. The film is inspired by legendary coach Choo Seng Quee who groomed football greats including Majid Ariff. The latter, in turn, inspired a new generation of footballers including Fandi Ahmad.

STILL STANDING

Directors: Tan Wei Ting with Kirsten Tan 

Synopsis: Tan Cheng Siong believed in the potential of a vertical kampung in Singapore, where a 'C' shaped high-rise building could foster a sense of community. This film tracks the pioneer architect's journey with Pearl Bank Apartments, from its very start to its final days when the development was eventually sold. Now 83, Tan Cheng Siong continues to combat social isolation with architectural solutions that are inclusive and community-oriented.

UNDER THE SAME PINK SKY
Director: Gladys Ng
Synopsis: Yunying, a Chinese-speaking housewife, is diagnosed with breast cancer and worries about the consequences on her family. Mandarin teacher Hedy is a recent breast cancer survivor who is unexpectedly given an opportunity to help other women as their paths cross. The film is inspired by the volunteer who initiated the Breast Cancer Foundation's Mandarin Support Group to help women who had challenges accessing healthcare information communicated in English.

ALI BABA
Director: Randy Ang
Synopsis: News reporter Augustine discovers that Bashar, an injured migrant worker has been left for dead by his employer in a forest. At a time when stories on migrant workers were untold, Augustine challenges convention in the newsroom. This film is based on the true story of Augustine Pang and other Singaporean journalists who covered the plight of migrant worker Mohd Bashar. Their stories prompted an outpouring of donations and gifts to Bashar.

GUILTY
Director: Sun Ji
Synopsis: Don is a 15-year-old delinquent who is beyond parental control. Almost everyone has given up on Don, including Don himself. Inspector Chia is a police officer who deals with secret societies and juvenile delinquents. The film is inspired by the true story of Inspector Chia Hwa Tong who, apart from his police work, was known by members of the public for going beyond the call of duty and for his remarkable service to youth. 

SHANTI
Director: Chong Yu Lun 
Synopsis: A jaded salaryman, Kelvin lives a separate existence from his cheerful condo security guard Shanti. But a devastating illness forces Kelvin to make a promise that will change both their lives. The film is inspired by the true story of Kelvin Lee who helped a family in need. He received the Good Neighbour Award from Sembawang GRC in 1999. 

SHELTER
Director: Sean Ng
Synopsis: Abandoned by his father, Aaron, a 17-year-old boy, is left in debt and homeless, together with his mother and younger sister. They are forced to live in a tent at the East Coast Park. Aaron's world is shaken after he meets a suspicious man who claims to want to help his family.

This film is based on the true story of Rashid Bakar who made the news in 2000 for housing homeless families in his one-room flat. As a child, Rashid had lived alone on the East Coast of Singapore, sleeping in boats and surviving on scraps for two years.

SISTER
Director: Chai Yee Wei 
Synopsis: Roman Catholic nun Sister Gerard Fernandez became a death row counsellor after Catherine Tan was sentenced to hang. Tan was one of the two holy wives of the infamous Adrian Lim – a spirit medium whose outrageous story of sex, rituals and rites shocked the entire nation. Sister Gerard counselled Tan every step of the way – until she walked to the gallows in her final moments.

THE BUDDY

Director: Jason Lee

Synopsis: The Buddy tells the story of eight-year-old Hidayat, who is tasked by his teacher to be a buddy to an isolated and erratic classmate, Tam. The two soon developed a close bond that eventually changed Tam's life. The film is based on the true story of Nurhidayat Hamid, who attended Ping Yi primary school in the 1990s. He embraced and guided an autistic classmate at a time when there was little understanding of the condition. Hidayat was the inaugural winner of the first-ever Readers' Digest Youth Kindness Award.

The T(H)REE LIVES

Director: K.Rajagopal 
Synopsis: Rosie Wong, a blind woman, shares a retrospective account about the three lives which shaped her life. Taking inspiration from The Giving Tree, her life is significantly changed by a kind stranger, Pak Cik Tubi Moh Salleh, who helped her get to work every day for five years. For his act of kindness, Tubi won The Straits Times Courtesy Search in 1990.

WAITING ROOM  
Director: Nicole Midori Woodford

Synopsis: Tommy Yu opens up his life and home to those who are alone in their last hour, as they move from the world of the living to the dead. A former hooligan, Yu found joy helping and befriending old folks. Today, he runs Seng Xiang Services, which performs pro-bono funerals for those who die alone. He has been volunteering with seniors for the last 30 years. 

All 15 short films will be available for free viewing on meWATCH from May 19.