2018 Singapore International Film Festival: Highlights and how to get invited
There's something for everyone, from the launch of a new film fund to a line-up of Singapore and regional offerings, to an exclusive CNA Lifestyle Experience.
How does Southeast Asia's longest-running international film platform keep things fresh after 29 years? By celebrating with over 100 film screenings, a brand-new film fund, and a dedicated focus on nurturing Asia's best and brightest cinematic talents for an international audience.
This year's Singapore International Film Festival (SGIFF), which runs from Nov 28 to Dec 9, will feature 103 films from 44 countries, boasting a mix of festival favourites and undiscovered gems.
Now is a crucial time to train the next generation of youth to create and share their own stories.
CNA Lifestyle is also offering six lucky Facebook followers and their plus-ones the opportunity to attend the world premiere of the horror-thriller Eerie from prolific Filipino filmmaker Mikhail Red, which includes a red carpet experience and a cocktail reception with the movie's director and cast.
Follow CNA Lifestyle on Facebook, then proceed to sign-up for this edition of CNA Lifestyle Experiences at the end of this story. Closing date is Nov 4.
FROM ASIA, WITH LOVE
Eerie, starring Charo Santos and Bea Alonzo, explores the dark secrets and horror behind the beatific faces of a convent school. This is the latest project from 27-year-old director Red, the son of Palme d'Or-winning filmmaker Raymond Red. At the age of 21, he wrote and directed his first feature, Rekorder, clinching six international awards. His second feature, Birdshot, became the official Filipino entry for the Oscars, and the first Filipino film to be on Netflix.
In line with Singapore Media Festival's (SMF) Country Of Focus initiative, Philippines is in the limelight at SGIFF this year. Celebrating the milestone of 100 years of Philippine Cinema, other key films from the country on showcase at SGIFF this year include acclaimed auteur Lav Diaz's Season Of The Devil, and Shireen Seno's Nervous Translation, which won the Rotterdam 2018 NETPAC Award.
Other films from the region to watch out for include the highly anticipated Singapore premiere of homegrown filmmaker Yeo Siew Hua's A Land Imagined – the first film from Singapore to win the prestigious Golden Leopard at the Locarno Film Festival in Switzerland.
Vietnamese Ash Mayfair's multiple award-winning debut feature The Third Wife, which won the feted NETPAC Award at the Toronto International Film Festival 2018, is another hot ticket.
"Global demand for quality content and narrative from Asia has never been greater than today," shared SGIFF programming director Pimpaka Towira. "There is a growing interest in original stories made by Asian independent filmmakers translating into a growing audience who are seeking something fresh."
LAUNCH OF A NEW SGIFF FILM FUND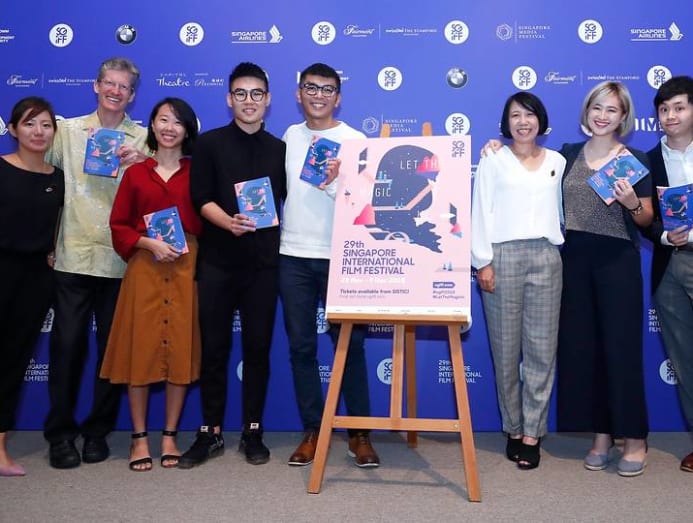 As part of SGIFF's ongoing efforts to champion the independent film industry both in Singapore and Southeast Asia, budding filmmakers can look forward to the newly formed SGIFF Film Fund.
There are two new grants up for grabs – the Tan Ean Kiam Foundation-SGIFF SEA-DOC Grant, and the SGIFF SEA-SHORTS Grant – which will be great sources of support for a new generation of creatives in Southeast Asia to tell compelling stories across fiction and non-fiction genres.
"The Southeast Asia region comprises over half a billion people and moving forward, there will be increased connectivity to the online world," said SGIFF executive director Wahyuni Hadi. "This means that now is a crucial time to train the next generation of youth to create and share their own stories."
"The inaugural SGIFF Film Fund supports local voices in Southeast Asian films, and aims to create an inspiring space for content development and co-productions in our continued effort of championing filmmaking talents in the region."
SPOTLIGHT ON SINGAPORE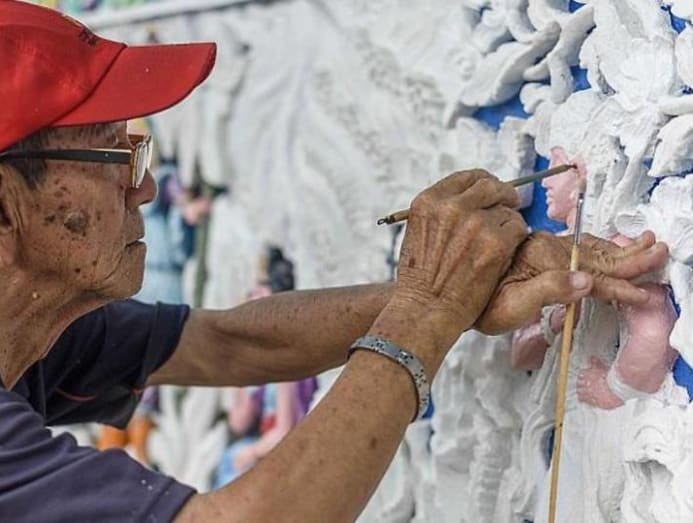 SGIFF will be showcasing 18 films and co-productions from Singapore this year, including six feature films and 12 short films.
Look out for Craig McTurk's documentary, The Last Artisan, which chronicles the life and legacy of Teo Veoh Seng following his retirement after seven decades as the head artisan of Singapore's Haw Par Villa theme park.
Then, there's Cannonball, Singaporean sound project ARE's self-produced, self-satirising travelogue of their album tour through Australia, featuring performances by other acts in Australia's experimental music scene.
A Time For Us – award-winning director Alvin Lee's Beijing Film Academy graduation short – that draws inspiration from social issues impacting our region today. Meanwhile, 2200 Volts tells the story about a woman awaiting her turn in the electric chair, and is directed by Tan Siyou, a Fellow at the American Film Institute's Directing Workshop for Women.
FREE MOVIES UNDER THE SUPERTREES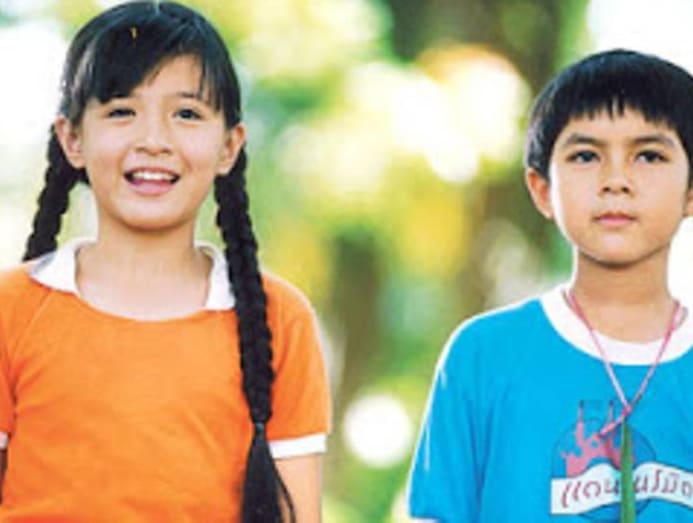 The first event to mark on the film festival's calendar would be the two free outdoor screenings at Gardens By The Bay. The inaugural Moonlight Cinema series will showcase two classic coming-of-age favourites: The 1991 Macaulay Culkin classic My Girl, and Thailand's 2003 nostalgic box-office hit 2003 Fan Chan (which translates to My Girl in Thai).
Screenings for the Moonlight Cinema series will be held on Oct 26 and 27, 9pm, at the Supertree Grove, Gardens By The Bay. Admission is free. 
Singapore International Film Festival (SGIFF) is an event of the Singapore Media Festival (SMF), hosted by Info-communications Media Development Authority of Singapore (IMDA). The 12-day festival will be spread across multiple venues, including Capitol Theatre, National Museum Of Singapore, National Gallery Singapore, The Cathay, Filmgarde Bugis+, Objectifs and *SCAPE.
TERMS & CONDITIONS
 
This contest is organised by Mediacorp Pte Ltd ("Mediacorp"). This contest is valid from 24 Oct to 4 Nov 2018, and is open to all residents of Singapore who are above 21 years old except for employees of Mediacorp, its related companies and their immediate family members. By participating in this contest, the participant agrees to be bound by the official rules, regulations and decisions of Mediacorp.
 
6 winners will each win an invite for 2 people to attend this event.
 
By participating in this contest, the participant agrees to participate in any form of publicity for this contest. Mediacorp reserves the right to disqualify any winner(s) in the event that the winner(s) refuses or fails to participate in such publicity for this contest.
 
The invite is non-transferable or exchangeable for cash, credit, goods or services. Mediacorp reserves the right to replace the invite with other invitations of similar value without giving prior notice.
 
The decisions of Mediacorp on all matters relating to this contest are final, conclusive and binding and no appeals or correspondence will be entertained.
 
Mediacorp reserves the right to reject any entry for any reason.
Personal Data
 
By participating in this contest, participants agree that their personal data may be used by Mediacorp and the Mediacorp group of companies (collectively "Mediacorp") to send them marketing and advertising materials in relation to goods and services of Mediacorp and its business partners, and for research and analysis. If you have any questions relating to Mediacorp's collection, use and disclosure of your personal data, please contact Mediacorp's Data Protection Officer at

dpo

[at]

mediacorp.com.sg

.
Contest Conditions
 
The invitation is not redeemable for cash, credit or any other items with Singapore International Film Festival.
Others
 
Mediacorp reserves the right to change, amend or add to these terms and conditions without prior notice. Mediacorp further reserves the right, without any liability on its part whatsoever, to cancel, postpone, or in any other way terminate this contest at any time without prior notice.
 
No obligation will be incurred by Mediacorp or its sponsors by reason of participation in this contest or by reason of anything done or omitted to be done by the participants as a result of or on account of this contest. Mediacorp shall not be liable or responsible for any and all losses, damages, costs and/or expenses (of any nature whatsoever) suffered by any participant arising from any failure or refusal, for whatever reason, to deliver or transfer, whether by Mediacorp or its sponsors, the prize or make good on any promise or offer to the participants.
 
Each participant expressly acknowledges and agrees that Mediacorp shall not be liable to any of the participant(s) for any injury, loss or damage whatsoever or howsoever caused arising directly or indirectly in connection with this contest or the prize, including any loss, damage or injury.
 
These terms and conditions and this contest shall be governed by and construed in accordance with Singapore laws.