Selfie museum 29Rooms opens at Gardens by the Bay: What to expect from the pop-up
The pioneer of the selfie museum, known for collaborating with artistes like Lizzo, Margot Robbie and Jake Gyllenhaal, is landing in Singapore for its first event outside North America. Here's what to expect when it opens on Feb 10.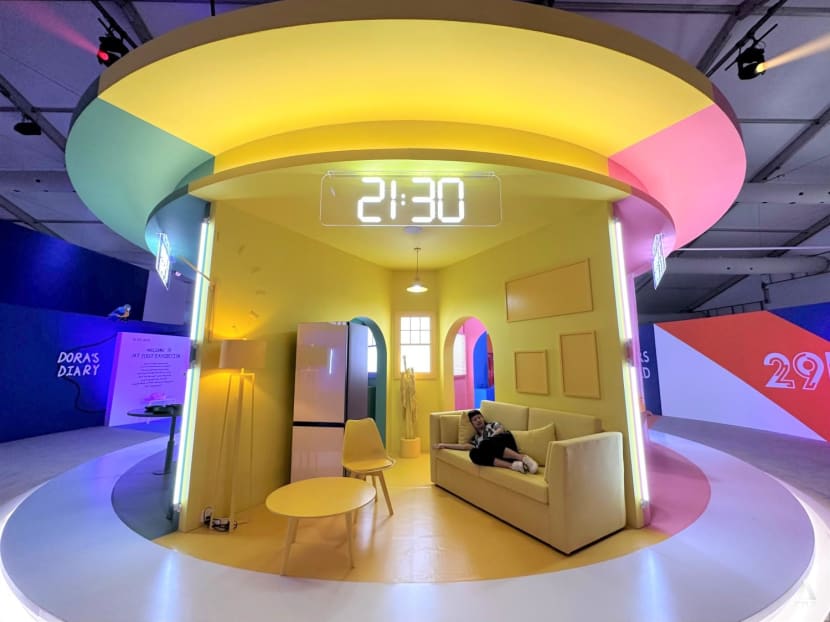 29Rooms will be making its Asia debut here in Singapore in February, featuring 29 themed rooms such as an all-white living room that visitors can slap some paint around in; an "insomnia room" made of mattresses; and a toilet-focused room that pays tribute to the solace that one finds only in the bathroom.
But it's not just another selfie attraction – the event, which will feature collaborations with local as well as international artists, aims to stimulate thought and reflection. Each room, an environment with its own sounds and textures (and scents in some rooms), invites visitors to ponder a provoking, open-ended question.   
29Rooms' inaugural edition was held in 2015 in New York City and in following years, the event, created by digital publication Refinery29 and its parent company Vice Media, branched out to Los Angeles, San Francisco, Chicago and more cities.
Artists who have been involved, and even designed rooms of their own, include Lizzo, Margot Robbie, Jake Gyllenhaal, Emma Roberts, Solange, RuPaul, Janelle Monae and Jason Wu.
In Singapore, 29Rooms will run from Feb 10 to Apr 16 at Gardens by the Bay, West Lawn.
Spanning 4,500sqm, the theme for this 29Rooms, largely inspired by the pandemic, is Lost And Found. Visitors will enter through The Lost And Found Forest, where a mystical collection of trees and the scent of bergamot and sandalwood will give them a preview of the event's signature "29 Questions".
In one room, called Dora's Diary, you get to immerse yourself in a child's view of the world, and even add to her diary under the guidance of local journalling artist Steph T.  
There's a vast Huetopia room, in which Hong Kong artist Desmond Leung will create an immersive sunset experience, and breath work artists and meditation teachers will help visitors decompress.
In a room called Paradise Found, a collaboration with local visual artist Aeropalmics, you'll get the experience of stepping into one bathroom complete with giant, flying toilet paper – and another that is reminiscent of Minecraft. 
Immersive technology, courtesy of Samsung, is evident in various rooms and spaces in this Singapore edition of 29Rooms. Look for the Glambot, a red-carpet regular by now, and Epic Nights In Asia, which lets you walk through landscapes set in Vietnam, Thailand, Indonesia and South Korea.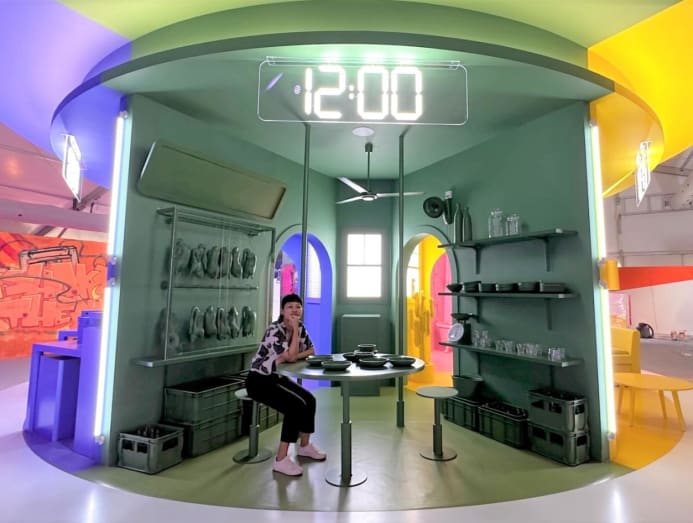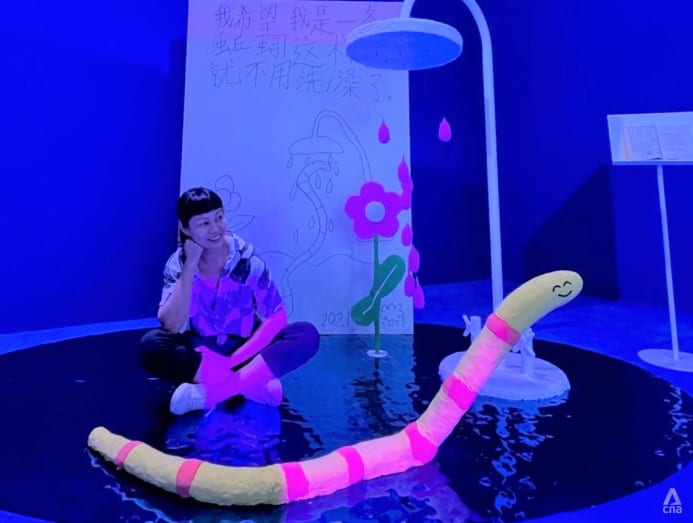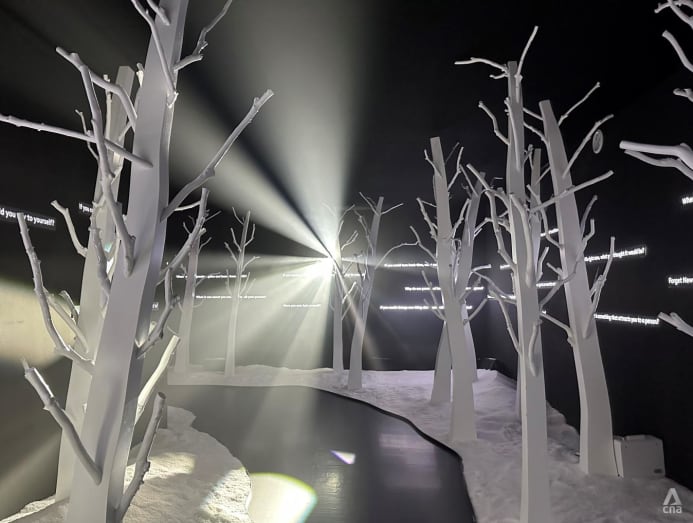 In the Flag Your Goals room, inspired by laundry hanging out to dry on bamboo poles at HDB estates, you can screen-print your own personal goals onto a T-shirt and hang it up.
While you're in the neighbourhood, pop into a flat party and quench your thirst with three cocktails made with Monkey Shoulder whisky. But you'll have to "catch" them first.
Then, treat your senses to the warm, woody and spicy notes of singer Billie Eilish's second perfume, simply named Eilish No. 2, which will be launched at 29Rooms in Singapore. 
There'll also be a Nice To Meet You cafe area designed for people to build relationships – for example, tables come with seesaw seating, so that you'll have to partner up with someone if you want to enjoy your coffee.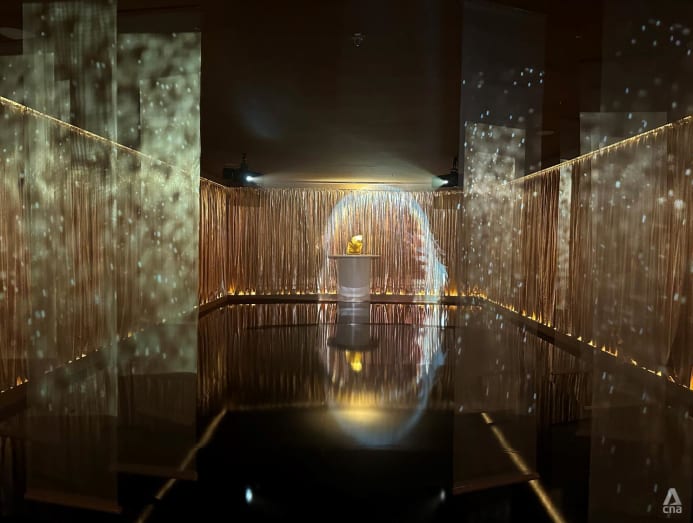 And, for the first time ever, 29Rooms will debut an XRoom, a 800sqm space dedicated to dynamic programming. It will host music acts, DJs, artists, workshops, speakers and F&B concepts including some of Singapore's most popular restaurants as well as pop-ups by restaurants and bars from around the world.
While previously, 29Rooms was held over a weekend or fortnight, the Singapore edition will be held over 10 weeks from Feb 10 to Apr 16. The event is wheelchair-friendly.
Standard tickets, excluding S$2 booking fee per ticket, are S$32 for weekdays (Wednesdays and Thursdays, 4pm to 10pm) and S$42 for weekends (Fridays to Sundays and public holidays, 12pm to 10pm). Children under 12 must be accompanied by an adult. For information on ticketing, including early bird and concession tickets, visit www.tickets.29rooms.sg/29rooms-sg-weekend.