5 ways to maintain carpeted floors in Singapore's hot and humid climate
Treat your rugs and carpeted floors with care and they'll be good to you, too.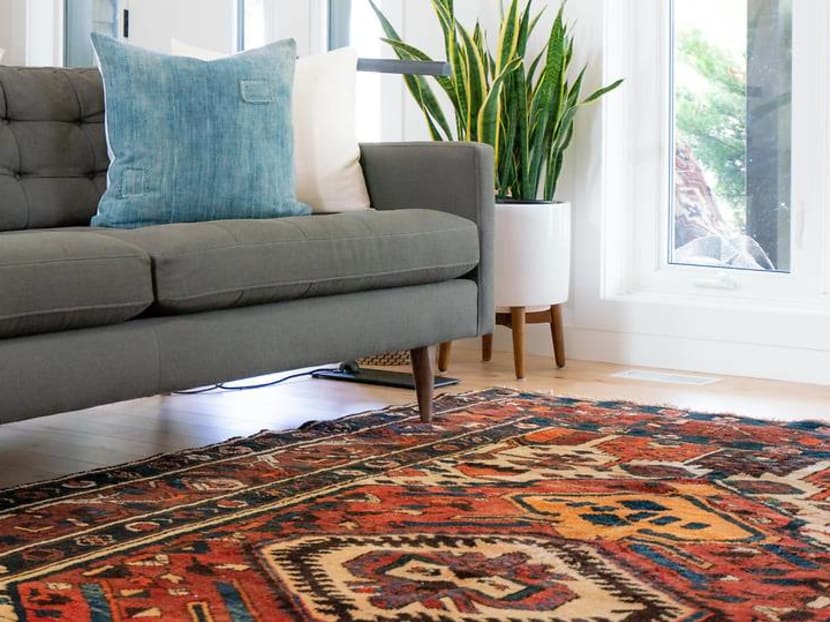 Singaporeans are nowhere as big on carpets as Westerners are, but we might still have the odd decorative carpet or rug at home. Many of our offices are carpeted as well. Here are five ways to maintain carpeted floors in Singapore's unforgiving climate.
1. CLEAN STAINS QUICKLY
If you've stained your carpet, be sure to clean up the stain as quickly as possible. If you don't have stain remover spray or stain pens handy, you can try using one of these 17 homemade stain removers.
For best results, apply your remover or cleaning fluid to your cloth or sponge, not directly onto the carpet. It's also a good idea to test your remover on an inconspicuous area of the carpet before using it on the stain.
2. VACUUM YOUR CARPET EVERY WEEK
You vacuum your floors every week or so, so why shouldn't your carpet get the same love?
By vacuuming your carpet, you can effectively remove the dust, dirt and food scraps that are superficially embedded in the carpet. This will keep your carpet in good condition and prolong its longevity.
3. DEEP CLEAN YOUR CARPET ONCE A YEAR
On top of vacuuming every week, you should also deep clean your carpet once a year.
Now, if you have a steam cleaner, it's possible to deep clean your carpet yourself, but we recommend leaving this to the professionals. There are plenty of carpet cleaning companies in Singapore, so just do a quick Google search to check out their prices.
Generally speaking, you'd pay up to S$0.25 per sq ft to clean commercial carpets. The larger the size of the carpet, the lower the rate.
For carpets in homes, cleaning companies typically charge a fixed price that ranges from S$70 to S$300. Be sure to check if this price includes pickup and delivery (if you're opting to have your carpet cleaned off-site instead of on-site).
4. DO NOT EXPOSE YOUR CARPETS TO THE SUN
If your carpet is exposed to the sun, this will cause discolouration, and it'll also damage its fibres. Remember to draw your blinds or curtains in the morning so that your carpet doesn't come under the full force of the sun's rays.
The same goes for when you're drying your carpet (after you've washed it or treated a stain). While you do want to dry your carpet quickly, you shouldn't be sunning it. Instead, try and blot your carpet with a cloth, and leave the fan on to encourage it to dry.
5. USE A PORTABLE DEHUMIDIFIER
If you're really serious about maintaining your carpet, consider installing a portable dehumidifier to help it cope with the crazy levels of humidity in Singapore.
Carpets start to grow mould when it's too humid, and using a dehumidifier will help to keep your carpet clean and mould-free. According to experts, between 60 and 65 per cent humidity is perfect for maintaining a carpet.