6 unique condominiums in Singapore with conserved buildings
Not many developments can boast of having a historical landmark for a clubhouse or even lofts for a lucky few.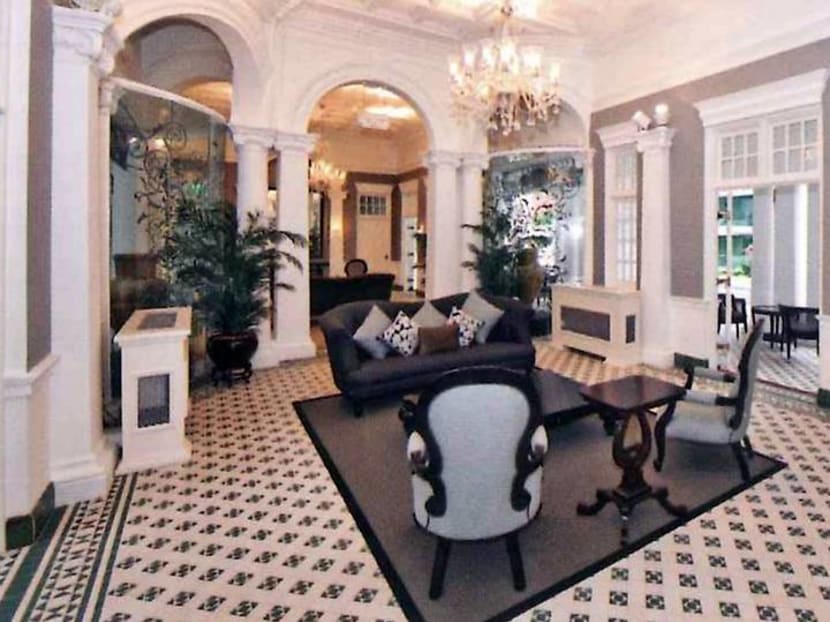 Here are six condominiums in Singapore that incorporate conserved buildings within each compound. Some are turned into clubhouses and common areas, whilst others serve as beautiful homes for a lucky few. One is even on sale at the time of writing.

1. GRAND DUCHESS AT ST PATRICK'S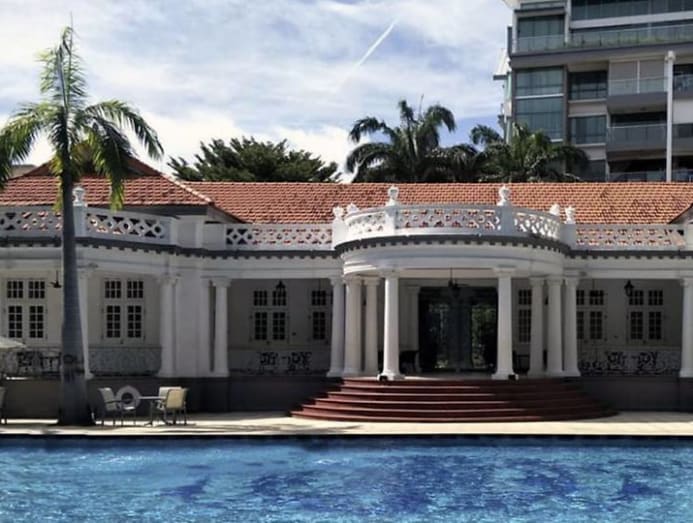 District: 15
Units: 121
Completed: 2010
Tenure: Freehold
Nearest MRT station: Marine Terrace (future Thomson-East Coast Line)
It features not just one, but two Victorian-style bungalows that were constructed in 1914 and 1925 respectively, but the condominium itself was just completed in 2010. The bungalows have been impressively restored with details such as Peranakan-arabesque glass window details and vintage brass knobs.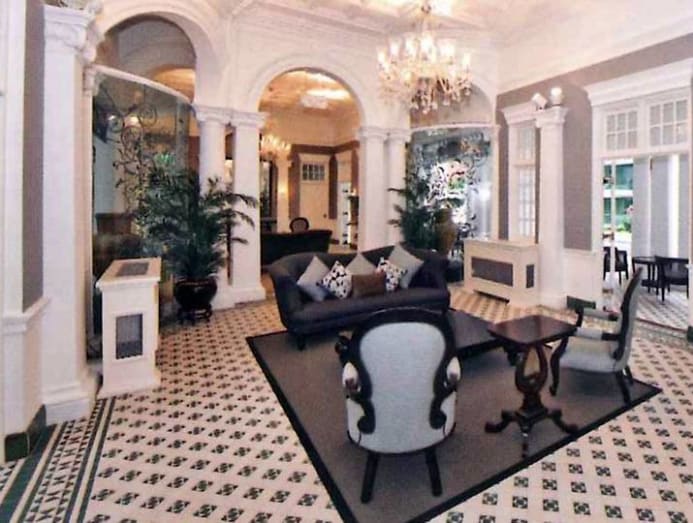 The larger of the two bungalows (the one built in 1914) now serves as the condominium's clubhouse, whereas the other has been turned into two super-posh, five-bedroom, 6,958-sq-ft units. The units have since been rented out at around S$11,000 a month.
Notably, the development is situated within 1km of reputable schools, including Tao Nan Primary School and Ngee Ann Primary School. A huge draw for prospective buyers of this condominium is the upcoming Marine Terrace MRT (slated to be open in 2023), which will provide residents of Grand Duchess at St Patrick's with connectivity at their doorsteps.

2. A TREASURE TROVE
District: 19
Units: 882
Completed: 2015
Tenure: 99-year leasehold
Nearest MRT station: Punggol (North-East Line)
A Treasure Trove is built with the conserved Matilda House – the only remaining historical bungalow in Punggol – as its clubhouse. The bungalow was built in 1902 by Alexander Cashin, who came from a prominent Eurasian family in Singapore. The government acquired the land belonging to the family in the 1980s and the bungalow fell into disrepair.
But in 2000, the Urban Redevelopment Authority (URA) saw enough historical value in Matilda House to designate it for conservation. The site, inclusive of the bungalow, was put up for auction in 2010 for a condominium development. The developer, Sim Lian Group, did a fine job, transforming the one-storey building into a clubhouse with facilities including a function room, reading room, lounge and gym.
A Treasure Trove is a relatively new development that's located just a five-minute walk from Punggol MRT station, Waterway Point and Waterway @ Punggol. Nearby schools include Edgefield Primary School and Punggol Secondary School.
3. THE ARISTO @ AMBER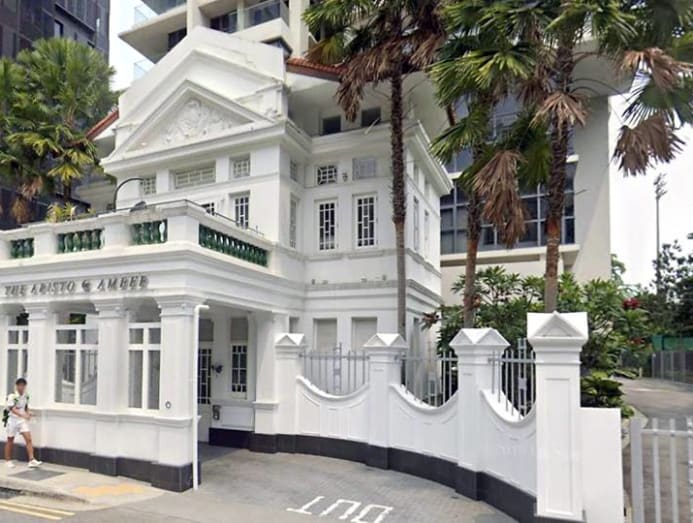 District: 15
Tenure: Freehold
Completed: 2013
Units: 56
Nearest MRT station: Tanjong Katong (future Thomson-East Coast Line)
Also previously owned by the Cashin family, the conserved building at 23 Amber Road used to be nicknamed the Butterfly House because the rear part of the house had two curved extensions that resembled a pair of butterfly wings. The "wings" were demolished when the building was turned into a high-rise condominium named The Aristo @ Amber, but the facade and the front porch have been conserved.
Residents of The Aristo @ Amber have easy access to the nearby Katong precinct, East Coast Park and Parkway Parade Shopping Centre.
4. THE RED HOUSE
District: 15
Tenure: 99-years leasehold
Completed: 2014
Units: 42
Nearest MRT station: Marine Parade (future Thomson-East Coast Line)
Located in the heritage precinct of Katong, The Red House is an iconic red shophouse that many older Singaporeans have fond memories of. It was home to the famous Katong Bakery & Confectionery from 1925 to 2003. (It was also the first bakery to make three-tiered Western-styled wedding cakes in the 1920s.)
The bakery is no more but the iconic shophouse has been conserved and redeveloped into a retail-residence development featuring 42 condominium units and a retail wing. The condominium part has three different unit types: 28 one- or two-bedder units within the five-storey annex block; 10 units spanning 613 sq ft to 829 sq ft on the second storey of the shophouse; and four loft units on the second storey of the original red building.
Location-wise, The Red House is right in the middle of a lifestyle hub that offers a wide variety of dining, shopping and entertainment options. The city centre is reachable in 10 minutes via the East Coast Parkway (ECP), and the nearby Marine Parade MRT station is scheduled to open by 2023.

5. TAN CHIN TUAN MANSION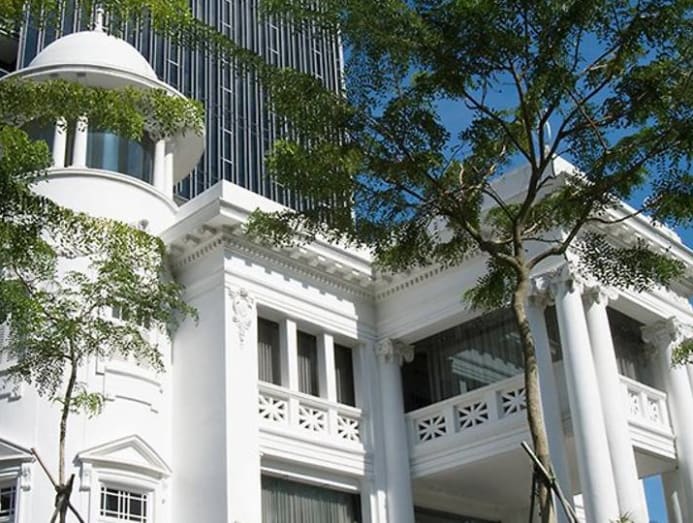 District: 9
Tenure: Freehold
Completed: 2008
Units: 16
Nearest MRT station: Somerset (North-South Line)
This modern condominium incorporates a grand Victorian mansion built in 1926. Gazetted for conservation in 2003, the mansion was originally built for the late philanthropist Tan Kah Kee, and sold to the late Tan Sri Tan Chin Tuan, a prominent banker and also a philanthropist.
Today, the mansion serves as the clubhouse and lobby of the connected and ultra-modern condominium. The mansion is superbly restored, retaining its distinctive bell-shaped tower, outstanding architectural and design details such as teak doors and panelling, as well as art noveau-inspired terrazzo floor tiles. The ceiling of the room above the porch features beautifully crafted plaster cornice work.
Positioned as a luxury residence, Tan Chin Tuan Mansion only has 16 units, with each unit occupying an entire floor. It is a stone's throw away from the Orchard Road shopping belt in Cairnhill, one of the prime residential neighbourhoods in Singapore. 
6. MEYER PLACE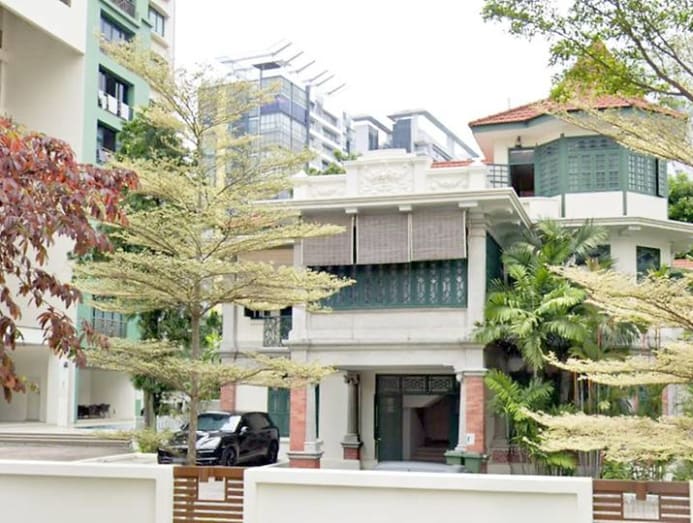 District: 15
Tenure: Freehold
Completed: 1993
Units: 28
Nearest MRT station: Katong Park (future Thomson-East Coast Line)
Constructed in the Chinese-Peranakan style, this conserved multi-storey bungalow within Meyer Place condominum is actually for sale at the time of writing. The architectural highlights of the property are a covered balcony over the porch and a three-storey, octagonal segment that is topped with an eye-catching, conical roof.
This story first appeared on 99.co.