Aaron Carter's girlfriend arrested for domestic violence, he claims she choked him  
The arrest was made after a fight broke out between the couple at the singer's house in Los Angeles.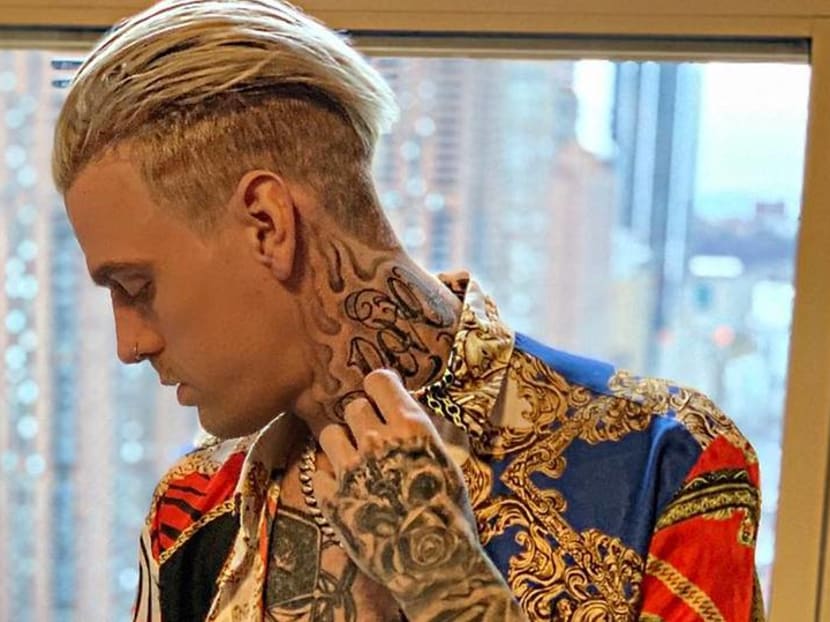 Singer Aaron Carter's girlfriend Melanie Martin has been arrested on charges of felony domestic violence, according to E! News on Tuesday (Mar 31).
A spokesperson with the Los Angeles Sheriff's Department told the entertainment outlet that there was a call about a domestic dispute at Carter's house in Lancaster, California, and after speaking with the couple, police took Martin into custody. 

Police also told entertainment portal TMZ that there was a verbal altercation before the fight got physical. The site reported that Carter had visible injuries on his body. 
The former child star told TMZ that the fight broke out because Martin had informed him that she was pregnant and he did not believe her. 
Writing about the incident on Twitter, Carter said: "You don't have to wait for someone to treat you bad repeatedly. All it takes is once, and if they get away with it that once, if they know they can treat you like that, then it sets the pattern for the future." 
He added in a separate tweet: "So sad. I hope she gets the help she needs. No one deserves domestic abuse female OR MALE #DomesticAbuse #Cheater she literally chocked (sic) me out.... i'm devastated." 
This turn of events happened just weeks after they were said to be getting serious. Carter had tattooed Martin's name above his right eye, which he showed off in a photo posted on Instagram on Mar 7, and they had even been spotted looking for rings with prices to the tune of US$80,000 (S$114,000).