One-time tween star Aaron Carter expecting first child with Russian girlfriend
The 30-year-old singer's girlfriend and baby mama is Russia-born artist Lina Valentina – and there might be a wedding.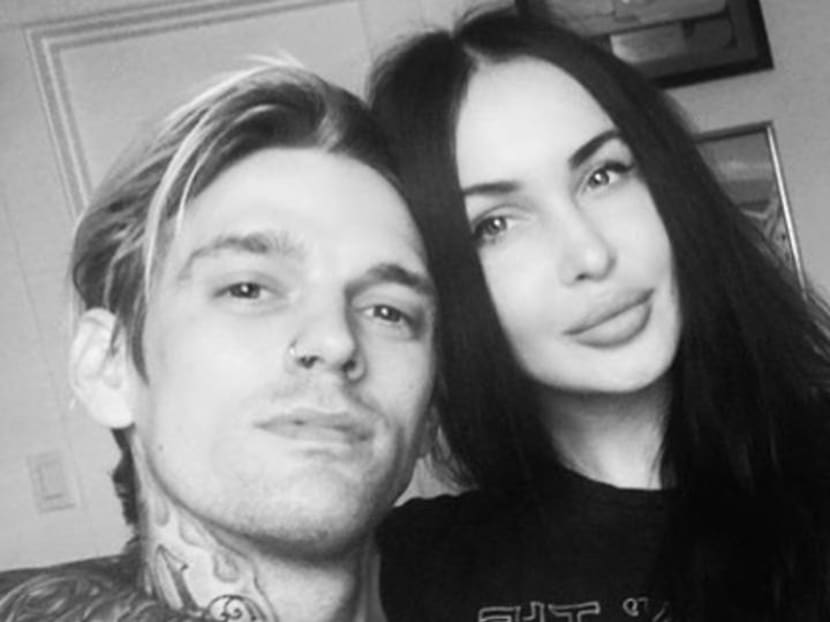 Aaron Carter, kid brother of Nick Carter from the boy band Backstreet Boys, is about to become a dad. "I'm in such an amazing place mentally, physically & emotionally," he wrote on Twitter. "I finally bought my first home and I'm going to be proposing soon to my gf and we might just be expecting..."
The 30-year-old has been dating Russian-born artist Lina Valentina since September. Shortly after going public, he confessed how "no one has understood me and shown the love this woman has for me EVER."
Valentina reciprocated with a gushing post on Instagram, "Words can't explain how happy I've been since you've entered my life, this beautiful man has managed to completely steal my heart in such a short period of time. I'm grateful for you everyday and for the special bond that you and I share, I love you, you are such a blessing and I'll make sure to show you everyday how grateful I am You are truly an amazing man ."
Carter swiftly went on Twitter to promise that, "You have my heart for the rest of my life our relationship is new but we WILL grow old together and have our family and I will cherish honor respect and be the man I've always wanted to be because you've shown me you're the woman I've always dreamed of."
E! News is reporting that Carter could be proposing within the week.
That should keep him busy enough to take his mind off the angst that led to the Twitter tirade he went on earlier this week.
"I've had harder times and always bounce back. No I'm not Justin Bieber I'm Aaron Carter. I'm also in construction I paved the way. These kids have NEVER paid me homage," he tweeted.
Well, maybe he could start with his kid.