Aaron Carter plans to share an "experience" with the late Michael Jackson in upcoming memoir
The former child star, now 31, was a staunch supporter of Jackson just a week ago.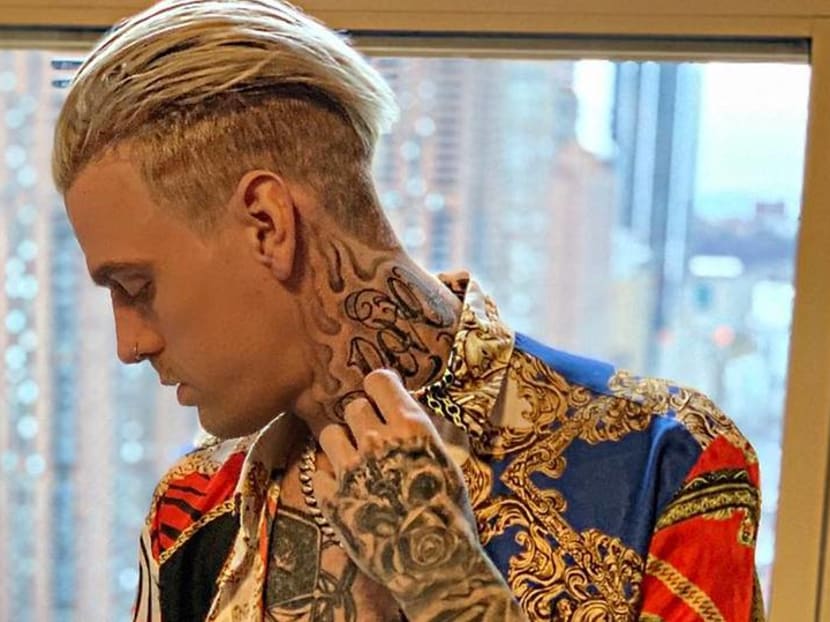 Aaron Carter appears to have changed his mind about the late Michael Jackson. Just a week after threatening to punch one of the sexual assault accusers in the documentary Leaving Neverland, Carter now reveals that he's planning to come forward with claims against Jackson in a memoir.
While Carter refused to go into details when he was quizzed about his big reveal by TMZ at LAX Airport in Los Angeles, but he doesn't expect the Jackson family will be happy with what he has to say.
"I'm gonna be talking about that in the future," he said. "I'm doing a book on my whole life and I think it's appropriate to put my story about my experience with Michael (in it). I'll always have his back though."
The former child star claims that Jackson's family is aware of what he is about to reveal. He added, "The family has known about it; they just never talk about it. My family knows about it."
Offering up a message to the Jacksons ahead of what is sure to become a huge drama instigated by one of Jackson's closest child star friends and longtime supporter, Carter adds, "I love you guys and even if I say something you don't like, it's still my truth and you're gonna have to accept it."
This is in stark contrast with his angry rant against Wade Robson, one of two men who allege that they were sexually abused as children by Jackson in the two-part HBO documentary aired in March.
Carter raged against Robson in a video shared by TMZ, saying, "You're lucky I've got something to lose now because I would punch you in the face", the pop star told TMZ, "I was a little aggressive when I talked about it at first... Everyone has their own stories... I can't really take away from that."
"I hung out with Michael Jackson, I stayed at his house, I stayed in his bedroom...I remember having the time of my life with Michael... and I remember him just sitting down with me and being like, 'This is what you've gotta do... just stay focused, stay driven...' I really idolised Michael... He was gentle and beautiful and loving."