Aaron Kwok and wife welcome second baby on their second wedding anniversary
The baby's name has not been decided yet nor was the gender confirmed by the Cantopop king.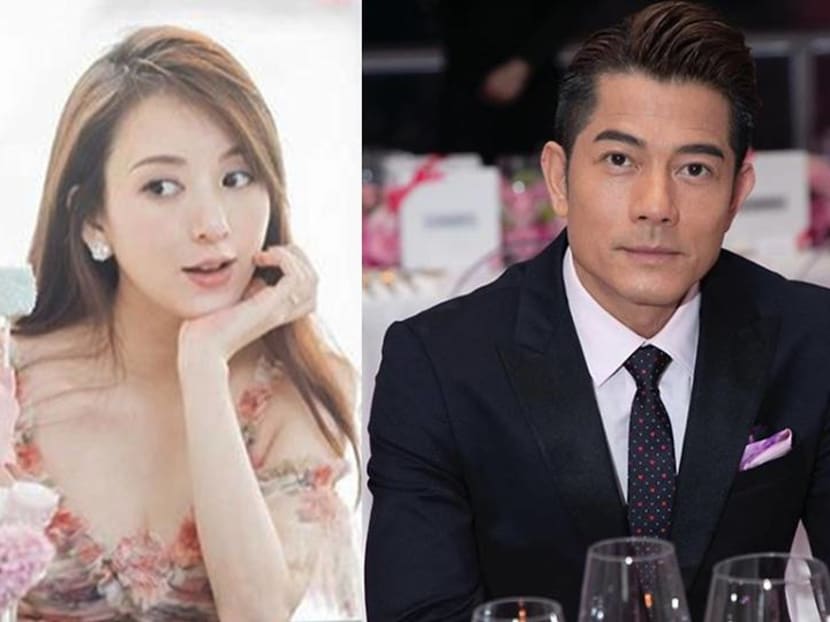 Aaron Kwok, 53, and wife Chinese model-actress Moka Fang, 31, had double the reason to celebrate on Thursday (Apr 18). The couple welcomed their second baby on the same day as their second wedding anniversary as seen on Mrs Heavenly King's Instagram post.

The new father is certainly thrilled with the occasion, taking to Instagram to announce the arrival of the baby. 
"I am very happy today. It's a special day. I want to share with everyone the happy news: That Chantelle has become an older sister. Our Second Treasure is healthy and cute. You have gone through a lot, Mummy! From today on, we'll journey together as a family of four. Once again, thank you everyone for your blessings. I am thankful!"

While the Heavenly King didn't reveal the baby's gender, the pink background used in his post seems to point to a baby girl.

The couple has also not named their child yet, according to Kwok's manager Leung May May, who said they will temporarily call the baby Second Treasure.
Kwok married Fang, who was already pregnant with their daughter Chantelle, in a hush-hush wedding in April 2017. 
And it looks like big sister has already inherited daddy's dance moves.