Actor Nicky Wu gets pinned down by security guards after being mistaken as threat
He was filming an episode of the Chinese variety show The Irresistible at a theme park when he was tackled by several guards. Wu was disguised as a cameraman in an all-black outfit with a cap and a mask on as well.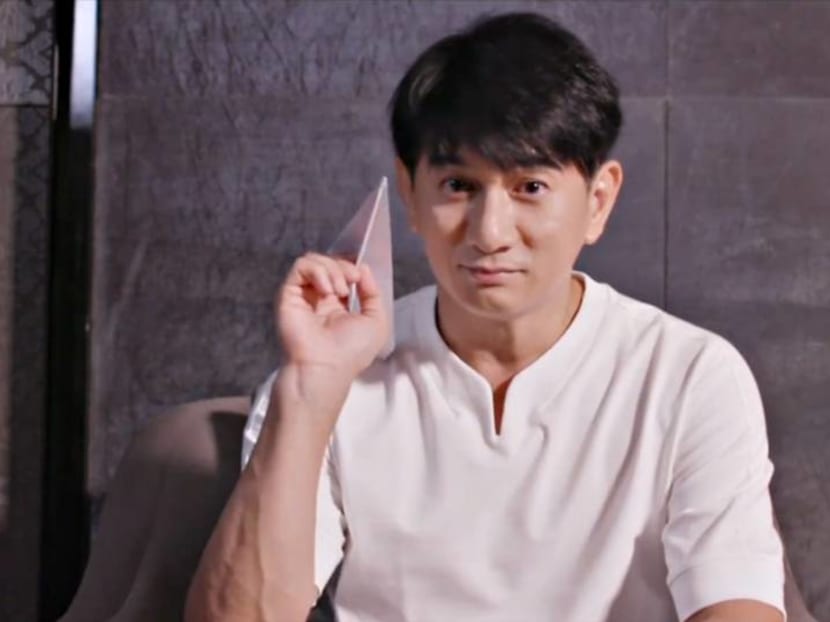 Theme parks are supposed to be fun but actor Nicky Wu did not have a good time when he was at the Happy Valley Theme Park in Shenzhen recently.
Wu was there to film an episode of the Chinese variety show, The Irresistible, where he and the rest of the cast were competing in a game of hide and seek.  
The TV series revolves around two groups of male celebrities – actor Hu Jun leads the older gege (brother) team while Yang Yang leads the younger gege – who compete against each other in a series of tasks.   
Wu was disguised as a cameraman for the game and dressed for the occasion in an all-black ensemble, along with a face mask and a cap. 
It was obviously a very good disguise because as he was about to charge at his opponents, the younger gege, Wu was tackled by several security guards who mistook him for a threat and pinned him to the ground.
In the video of the incident that went viral on Weibo on Saturday (Aug 29), a staff member from the series could be heard shouting, "Security, let him go. He's an actor." 
The security staff apologised profusely at the case of mistaken identity and Wu seemed to take the incident in his stride.
He later updated fans on his situation in a post on Weibo. He wrote: "Playing hide-and-seek games is just like the process of growing up. There will inevitably be small episodes of bumps on the road. But the important thing is the process. Did you work hard? Were you happy? I know everyone is worried about me. Don't worry. I'm very happy. I'm a full-fledged gege."
While some netizens have criticised the guards' reaction, others say they were assured that the guards were so alert.