Actor Zhang Zhenhuan reveals he's going to be a dad in surprise Instagram post
The former Singapore-based actor posted photos of himself and his very pregnant girlfriend.
Former Mediacorp actor Zhang Zhenhuan has some very good news to share.
The 36-year-old, who's now based in Beijing, China, took to Instagram on Friday (Nov 27) to announce that his girlfriend, Sally Pan, is pregnant.
Very pregnant – judging by the photos that accompanied the post, which saw the couple all decked out in Christmas-themed outfits with the 26-year-old Pan sporting a full-on baby bump.
He captioned the post: "(I want to) spend the rest of my life with you".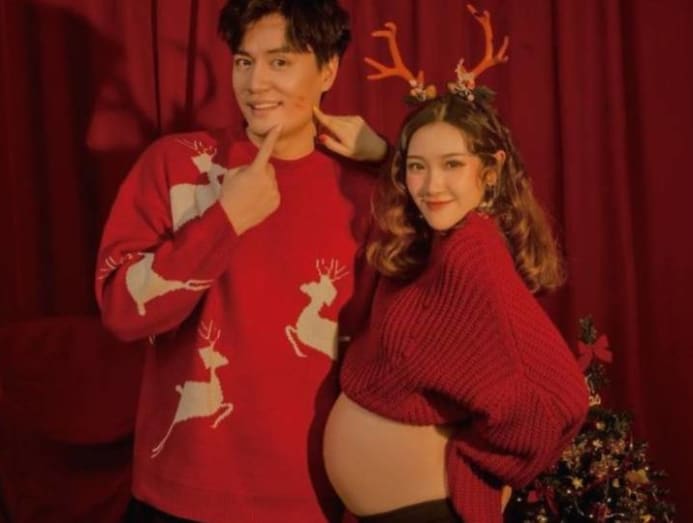 The news has come as a bit of a surprise because they had stopped following each other on Instagram around April 2019 and were still split up in August that year, and there hadn't been news of a reconciliation … until now. 
The Sichuan-born actor enjoyed a 10-year career in Singapore before deciding to return to China in 2018. He was talent-spotted during the filming of the Channel U talent show U Are The One, while pursuing a civil engineering degree at the National University of Singapore.
He even picked up a Best Supporting Actor trophy at the Star Awards in 2016 for his work in The Dream Makers 2.
Singaporean celebs, including Zoe Tay, Shaun Chen, Priscelia Chan and Shane Pow, have been sending him their well-wishes.
Rayson Tan commented on Zhang's post: "Soooooo happy for you. May God bless you and family abundantly".