Actress Fann Wong is an avid baker but her son doesn't have a sweet tooth
The 50-year-old star reveals she's had to chase six-year-old Zed to get him to taste the cakes she baked.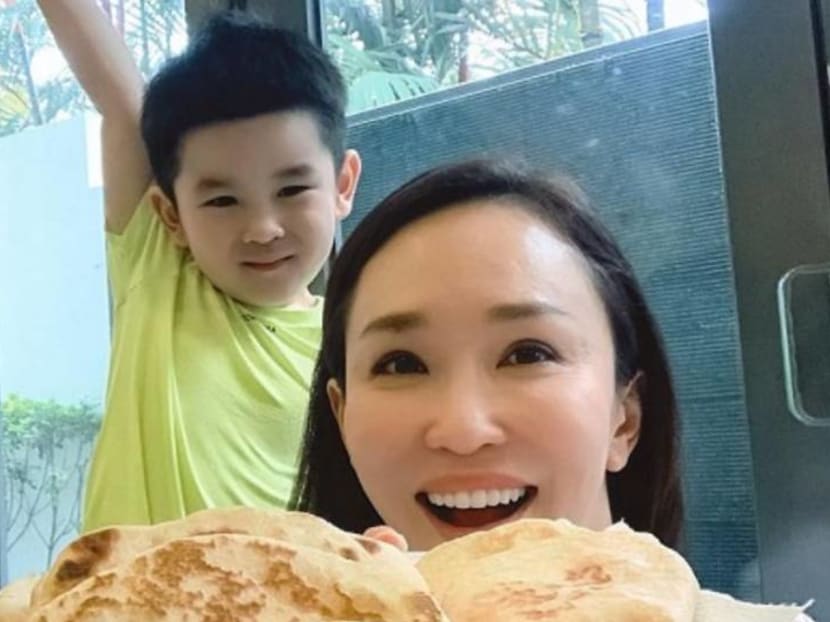 No matter how successful or popular one may be, their kids will always keep them in check. Fann Wong knows that for sure as she recounted during a recent interview about having to chase her six-year-old son to get him to taste the cakes that she baked.
The 50-year-old star became quite the 'circuit baker' last year; she often posts her delicious bakes on Instagram and shares her recipes.
While many people would definitely love to get their hands on these fresh-out-of-the-oven goodies, it seems her son, Zed, is not a fan.
Fann told Lianhe Wanbao in a recent interview that her son does not have a sweet tooth. "My son doesn't like desserts. Ever since he was young, he didn't eat candies or cakes ... he will not be tempted by sweet treats," she said.
Quite unlike his mum, apparently.
Fann admits she loves sweet treats and even jokes that she has a second stomach for desserts. "I always tell my husband that I am full and unable to take another bite, but I end up having dessert before we leave the restaurant."
Husband, actor Christopher Lee, is not a big fan of sweet treats either but has been trained by her to appreciate it once in a while.
The actress is not ruling out the possibility of turning her hobby into a business. She told Lianhe Wanbao: "If I do sell my bakes, it is in the spirit of fun. I like to mix work and play together, where I can play seriously, just like being a judge in a contest."
She's referring to the upcoming Channel 8 baking competition, Creme De La Creme, where she's one of the judges, alongside fellow actress Jeanette Aw and pastry chef Janice Wong. Fann said she's thrilled to see so many young and talented bakers on the show. Creme De La Creme premieres on Channel 8 on Apr 28 at 8pm.