Actress Jacqueline Wong ends social media silence, admits she is 'very scared'
The 30-year-old scandal-hit Hong Kong actress last posted in April to apologise after getting caught kissing married singer, Andy Hui.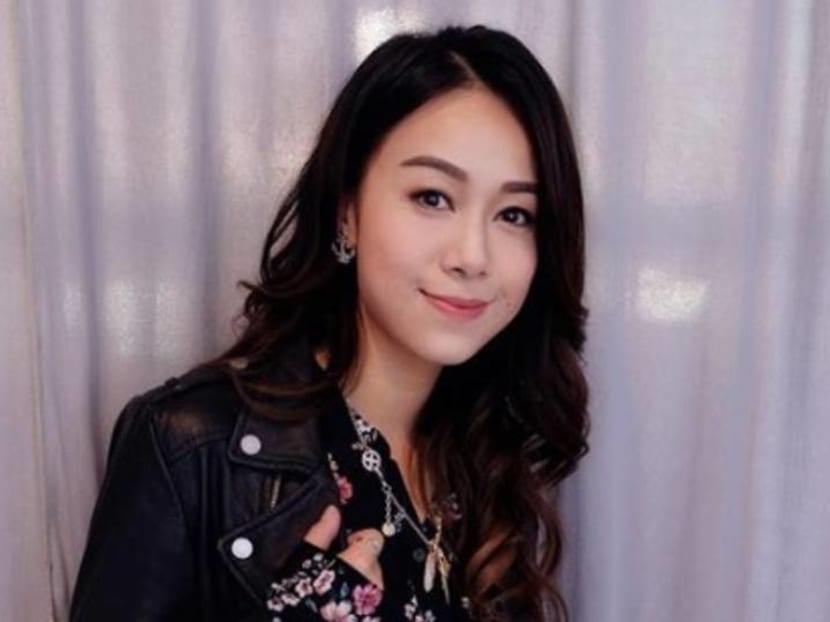 Actress Jacqueline Wong has ended her months-long silence on social media with an Instagram post on Sunday (Nov 10) and a new profile picture.
In the caption to accompany a photo of a stack of scripts for the TVB series, Finding Her Voice, she expressed gratitude to those who watched the show.
She also said that she was "very scared" that her very public scandal would affect the success of the series, which is due to air its final episode on Nov 15.
Wong has largely disappeared from the spotlight after she was caught kissing married singer, Andy Hui, in the back seat of a Hong Kong taxi in April. Hui's wife, Cantopop singer Sammi Cheng, has since forgiven him. 
The 30-year-old Wong was also in a relationship with actor, Kenneth Ma, at the time.
Her previous post was on Apr 17 where she apologised for the scandal.

Wong is said to have gone to the US to escape the backlash. 
Her scenes in a previous series, Forensics Heroes IV, had to be re-shot after the affair tainted her reputation. And there were also rumours that her role in Finding Her Voice would also be re-shot. 

However, it was released intact as a TVB anniversary special in October.
Wong wrote in her post: "Finding Her Voice has gone from being shelved, to being rumoured that it would be re-shot. After that, it was decided that it would not be re-shot, and it eventually became the station's anniversary drama."
She added: "I really have too many feelings about it. Apart from being really happy that it would be shown in its original form, the strongest feeling that's been in my heart is that 'I'm very scared'. I'm very scared that because of me the success of Finding Her Voice would be affected. I'm very scared that everyone's efforts would be wasted."
Now that there are only a few episodes left, Wong says she is "very thankful to everyone who has made it possible for Finding Her Voice to be shown, and I want to thank all of you who watched it."
She ended her note by thanking her co-stars and her colleagues for their understanding, and wishing them well.