How one Asian man is influencing the way Australia perceives food
MasterChef Australia winner Adam Liaw, who was in Singapore to judge the finals of Snack Genius, chats with us about food and politics.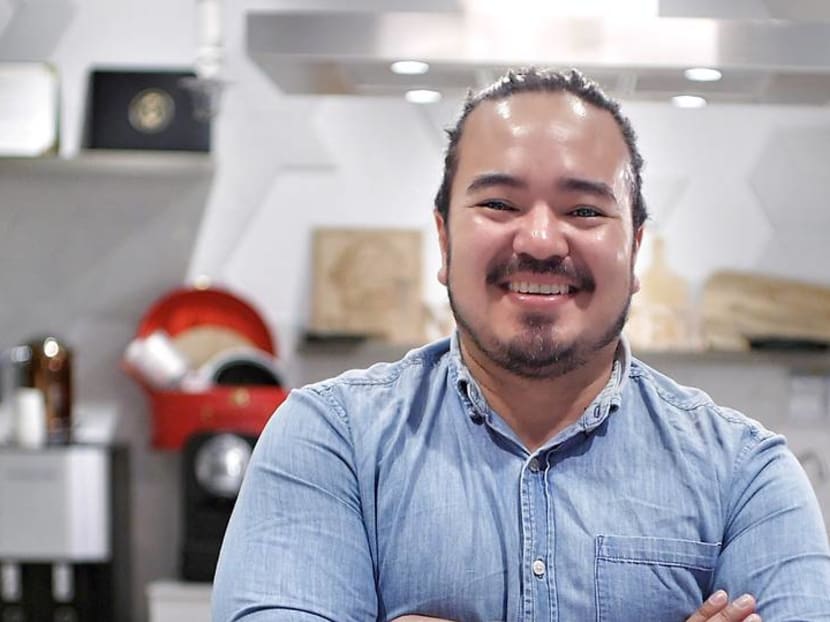 On the evening of Sep 12 in Melbourne, Adam Liaw, most famous for winning the second season of MasterChef Australia, addressed a crowded ballroom at the opening of the Asian-Australian Leadership Summit. His remarks were not about food.
"When I grew up there wasn't really a concept of being Asian-Australian. And the concept of Asian-Australian excellence? You can forget about it," he said.
"Asians have been coming to Australia even before Europeans have, but when I was growing up, 'Asian' and 'Australian' were two separate things. You could hardly be both at the same time. Total assimilation was the only game in town. In order to be more Australian, you had to be less Asian. But of course, no matter how much beer you could drink, or how little of your parents' language you could speak, you could never change the way people looked at you."
In a population census taken in 2016, 28 per cent of respondents in Sydney have Asian ancestry. In Melbourne, the number was 24.4 per cent. Perth posted 17.6 per cent while Brisbane and Adelaide were both just under 14 per cent. To say that Australia and especially its major cities have significant Asian populations would be an understatement. Nonetheless, many Asian-Australians, like many Asian immigrants in Western countries, still feel underappreciated, and even if they are second, third, or even fourth generation, not fully accepted.
Times, however, as the poet sang, are-a-changing. Adam Liaw was an appropriate choice to deliver that keynote given his own successes. This jolly, man-bunned and bearded lawyer first came to attention when he won MasterChef Australia back in 2010. His victory is the most watched non-sporting television event in Australian history. Since then, he's become – in Australia at least – a household name. With more than 350,000 followers on Instagram and YouTube, Adam's social media presence is ranked by Klout as the most influential in the Australian food industry. His national recipe columns for Fairfax have been the most read recipe columns in the country for four years running. To say that Adam Liaw has an influence on how people eat in Australia would be a gross understatement. He's one of the rare few that can actually move the needle significantly.
Adam was recently in Singapore to act as a celebrity judge alongside Senior Minister of State Sim Ann and several C-Suites from the local F&B industry at the inaugural Snack Genius competition. Snack Genius is a nationwide search for new snacks, supported by Enterprise Singapore, and created by Incubaker, a co-working kitchen and food business incubator started by a retired naval officer and his wife.
It's a contest that Adam tells us he was very happy to be a part of, because of how unique it is. When we caught up with Adam on the day of the finals, he shared, "In terms of a food competition, this is probably the most practical one I've ever been involved in because it's not just about making something that tastes good. This is about something that can be a business. Whatever the contestants make is something that they have to be able to reproduce. It's something that should be commercially scalable."
Of course, the snacks need to taste good. But even more important for this one-time food show contestant turned celebrity judge, the winning snacks need to tell a story, about the contestants and about where they are from. Adam elaborates, "I'm looking for something that is Singaporean. Ideally, what wins reflects modern Singapore and modern Singaporean tastes. It shouldn't be a cliché. Snack Genius gives people a chance to take their own individual childhood and maybe turn that into something that can communicate that same memory through food."
Adam is especially excited by the scalability of the winning snack businesses. Asia moves fast and what was an idea today could be on shelves tomorrow. He says, "You know, food media always tries to kind of make South America the next big thing but it's too hard for people to get there. And there are too few people from South America around the world to make a real global impact. By contrast, in China, something changes like that. And then all of a sudden, Sydney's got 500 new hot pot places or bubble tea stalls. When you have just the the weight of numbers and the ready transmission of ideas throughout Asia, which of course Singapore is a huge part of, that's what can really move the needle and move the needle quickly. You have salted-egg fish skin here, and then all of a sudden, bang, you can get it at just about any country in Asia. You can get it at my local supermarket in Australia. Asia today just has the ability to execute with great impact and rapid speed. That's what makes this exciting."
When we asked Adam, known for his television shows, YouTube segments demonstrating recipes, columns and mouth-watering Instagram pictures, if he would ever want to launch his own line of snacks, he admits that while the idea has crossed his mind, it's a tough business, which has so far deterred him. "You can see that there are a lot of celebrity chefs who go bust when they branch out. Just because you have something tasty and you have a profile to market it, you can't assume therefore it's going to be a success. There are so many different elements to making a snack business work. You need to look at price points, at scalability, at shipping cost – If your market's over there, and you're over here and you've got to actually send something there, are you going to eat all your profits just getting it from here to there? There's so much to think about when you're running a business like this. And it's a real learning curve for everyone. It's a hard business. It's low margins and a lot of work. Of course, I'm interested in it. But I look at what I'm doing now. And what would I need to give up to be able to do that?"
As it is, Adam tells us he is already finding it hard to make time for his family. He and his wife Asami welcomed a third child, Benji, into their family this past August. So he's hoping to spend more time at home with them.
When we start discussing family – and as Adam follows my wife's Instagram feed, he knew we also had welcomed a third last year – the conversation turns to representation and the differences between the societies his kids will be raised in versus his own. "What it was like back when I was a kid is very different from what it's like now," he tells us.  "I remember when I was in school, it was like just two Asian kids in the class and both were Chinese. Now that it's so much more multicultural, it's so different. A lot of the concerns that were very strong 30 years ago are slowly but surely being addressed now. I think race relations with regards to the Asian population in countries like Australia have grown leaps and bounds. It has probably changed more in the last 10 years than it did in the previous hundred. So It's fantastic to see how fast that's changing."
The reality is that even nine years ago, some people in positions of leadership or who had public platforms were still behind the times. When Adam won MasterChef, one media commentator amazingly stated that his winning the competition would be bad for the Australian economy, because he would simply take the prize money and send it all to China.
Food, Adam suggests, has played a significant role in integration. "I think people would be surprised at the extremely high level of Asian food literacy amongst all people, every race, in Australia. Whether it's Vietnamese food or Thai or Chinese or Japanese, Australians really do embrace Asian food. And I think it's a really valuable gateway. And it's important that it doesn't stop there. It's not like, 'Because that guy now likes sweet and sour pork, we've fixed anti-Chinese racism.' But the point is, how do you take the next step from culinary diplomacy, or whatever the catchphrase is, into something that is more useful?"
Adam jokes that one of the reasons his recipe columns are so widely accepted is because many of the readers can't tell what he looks like. "The photo is so small, they can't tell I'm Asian." But jokes aside, Adam is quite aware of the role that he, and others like him, play. As one of the few Asian faces in Western media, he knows he has to work just a bit harder and have a little more patience. He also needs to consciously look out for new opportunities. He tells us, "You do have to consciously break new ground. I've done a TV series in Scandinavia. And, you know, obviously, you get a lot of questions like, 'What's an Asian guy doing a TV series in Scandinavia?' You know, there's a thousand white guys doing TV shows in Asia about Asian food who don't get asked that same question. But that's the reality of the world."
Towards the end of his keynote at the Asian-Australian Leadership Summit, Adam called on the delegates to take charge themselves. "Despite the challenges, the future of Asian-Australian leadership must be on our own terms. Nobody in this room is Oliver Twist, standing pitifully with an empty bowl asking for more. Our future is not about begging for a fair go. It's about what we have to offer. It's about our leadership."
If leading by example is worthy of praise, we should heap tons on Adam. He's risen from a reality TV show, above and far beyond the successes of other MasterChef alumni, to become perhaps the most influential recipe writer and food media personality in his own country. What he says and writes literally changes how people in Australia eat. And now he's speaking out on more than just food, but on food systems, the environment and identity.