Red flag? Adele gifted her LA home to husband two months before announcing divorce
According to reports, the impending split may have been months in the making.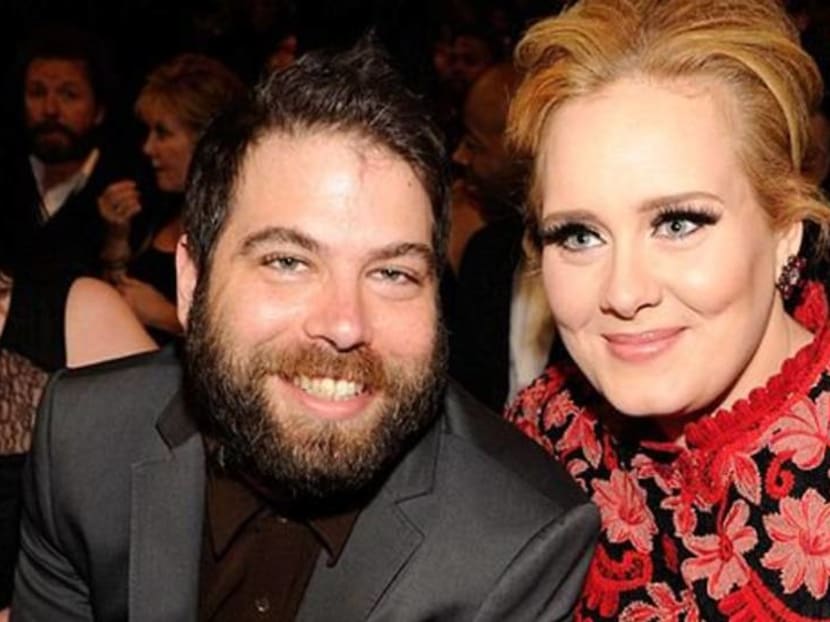 In a statement on Friday (Apr 19), Grammy winner Adele revealed that she and husband Simon Konecki were calling it quits. But the split may have been months in the making according US Weekly.
According to property records obtained by the American magazine, an intrafamily transfer and dissolution took place earlier in February, at which time Konecki, 45, bought the property in his own name.
Furthermore, reported US Weekly, a deed to the house dated January 24 read: "Adele Laurie Blue Adkins, spouse of Simon Konecki, hereby grants to Simon Konecki, a married man as his sole and separate property."
This means the British singer-songwriter gave her ex the house two months before announcing their impending divorce.
The 15-time Grammy Award winner released a statement through her representatives late Friday to announce that she has split from her businessman husband after more than seven years together.
"Adele and her partner have separated," her reps told The AP. "They are committed to raising their son together lovingly. As always they ask for privacy. There will be no further comment."
Adele and Simon have kept their relationship mostly on the down low, but the two have been together since 2011, and Adele gave birth to their son Angelo in 2012. In 2016, Adele hinted that she and Simon had married in secret and in 2017 while accepting the award for Album of the Year, she openly called Simon her husband.
"To the Grammys, I appreciate it - the Academy, I love you. My manager, my husband and my son, you're the only reason I do it," she told millions of viewers worldwide.
Adele also gushed over her husband in a December 2016 Vanity Fair interview. "It's the most serious relationship I've ever been in; we've got a child together and we live together. After releasing my first album (19) all the other people I ever was with were so insecure about themselves – they couldn't handle it at all," she told the magazine. 
"When I try to describe this to my friends they don't always get it, because they go out with people that are our age, but Simon is already who he is, and I'm still becoming who I'm going to be. He's confident. He's perfect."