Singer Agnez Mo angers fans by saying she doesn't 'have Indonesian blood'
The singer, who was born Agnes Monica Muljoto, also spoke of her experience as a minority in the country, saying that she had a sense of "ugh... I'm not like everybody else."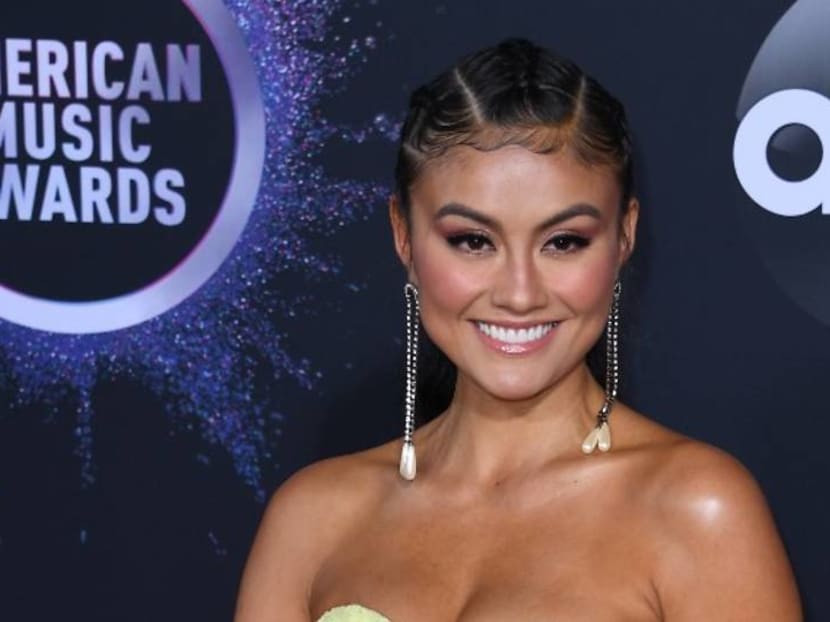 Indonesian-born singer Agnez Mo set social media in the country ablaze after she said in an interview that she doesn't "have Indonesian blood whatsoever" and had felt like she wasn't "like everyone else."
The interview on Yahoo Build was posted on Friday (Nov 22) and she touched on a several aspects of her career and life, but the clip where she spoke about her national identity made the rounds online over the weekend.
The singer, whose real name is Agnes Monica Muljoto, is now making a name for herself in the US and has sang with Chris Brown. She most recently attended the American Music Awards on Nov 24.
Speaking to host Kevan Kenney, the 33-year-old Agnez said, ""I actually don't have Indonesian blood whatsoever. I'm actually German, Japanese, Chinese – I was just born in Indonesia. And I'm also Christian. In Indonesia the majority there are Muslims."
She added: "So I've always been kind of, you know, like, I'm not gonna say that I've felt that I don't belong there, because I always felt like the people accepted me for who I was. But there's always that sense of, 'ugh… I'm not like everybody else'."
She pointed out that the unique perspective taught her how to embrace her "vulnerability, differences, quirkiness."
Her comments have sparked a discussion on race in Indonesia where some fans felt that she had forgotten her roots, while others have defended her for speaking out about her experience as a minority.
User umaleao tweeted: "you're making money out of your indonesian songs. none of your english lyrics brings you dime, @agnezmo. you're such a shame."
Another user, rioaditomo, tweeted in Bahasa Indonesia: "Agnez Mo has no native Indonesian blood: fact. Agnez Mo born and became popular in Indonesia: fact. Agnez Mo is Christian: fact. The gap between minorities and majority in Indonesia: fact. So which part is wrong?"
The singer herself has taken to Instagram, where she has almost 20 million followers, to call out people who chose to focus on just that small portion of her interview. 

She wrote: "Shame on people who only want to spread hatred by twisting my words and my intention. All i said were good things, that even when I'm a MINORITY, i got to share this amazing diversity that i learn in my country."

The caption accompanied a clip where she spoke about how she always tried to infuse Indonesian culture into her music or her videos. 
She ended the note with: "My heart is full. No matter what you say, #Indonesia represent. #AGNEZMO Love & Forgive"