Feeling warm at home? Turning up your air-con at full blast might not be the best solution
There's more to cooling down your flat than just lowering the temperature settings. From where they're placed to having the right "BTU", here are ways you can get the most out of your air-conditioner unit to beat the heat.
In Singapore's sweltering heat, it's probably no surprise to find out that we literally live in an air-conditioned nation.
The country has the highest per capita installed rate of air-conditioning among Asean countries, according to an article written last year by Tim Hill, a research director at sustainable business publication Eco-Business. A recent study by the National Environment Agency also cited how air-conditioning accounts for 24 per cent of the electricity consumption for the average household.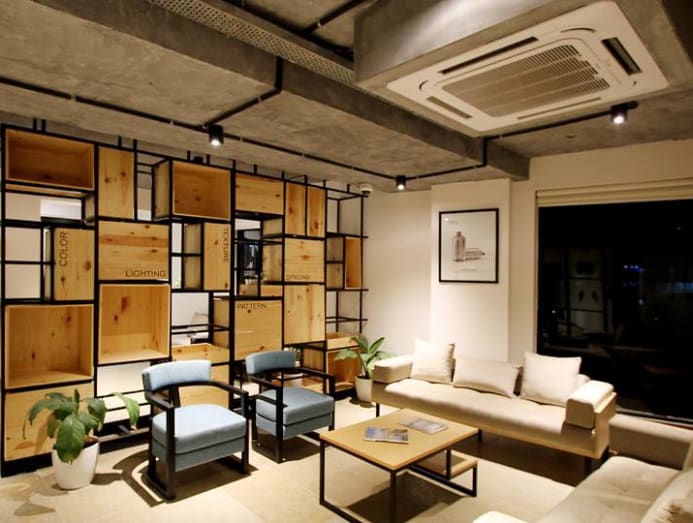 Yes, it seems a lot of us can't live without air-conditioning. But don't you sometimes feel like your flat isn't getting cold enough – even if you've got more than one unit?
Here are things to keep in mind to optimise the cooling effects of your air-conditioner – and make sure you get the most out of it.

Generally, a three-split system's three units would suffice for a three-room flat: One unit for the living room and one each for two bedrooms.

PLACE THEM IN OPTIMAL COOLING POSITIONS
Placing the air-conditioner high in the room is definitely important for optimised cooling – and for this reason, those that are fitted into windows aren't always the best, said Michael Kuan, director of interior design company Space Factor.
"They are also condensers and they generate lots of heat. That adds to the heat coming from outside the window."

According to a spokesperson from Courts, the midpoint of a wall that lets the cool air flow across the room should cover the area effectively. "Installing it in a corner may lead to poor coverage. Avoid areas that are exposed to the strong afternoon heat as that may cause condensation to form. Also avoid installing them above cupboards or doors as they prevent the cool air from circulating," said the spokesperson.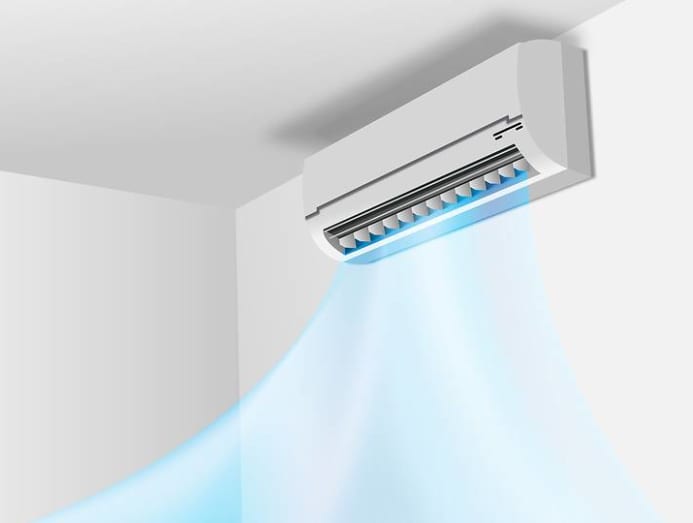 A good rule of thumb is to leave a 2.2m space between the bottom of the air-conditioner and the floor. That's high enough for the cool air to circulate without blowing into people's faces.
Another trick is to place the air-conditioner near areas where people sit or sleep, said Kuan. "The closer it is, the more the cooling effect will be felt."
DON'T HIDE YOUR AIR-CON UNIT
Air-conditioning units may not complement the minimalist look of your interior but do not conceal them, said Kuan. A false ledge or concealed compartment not only obstructs the flow of cool air, it can also make your air-conditioner work harder than it should. And if the unit needs to be taken apart for servicing or repairing, these design details may get in the way.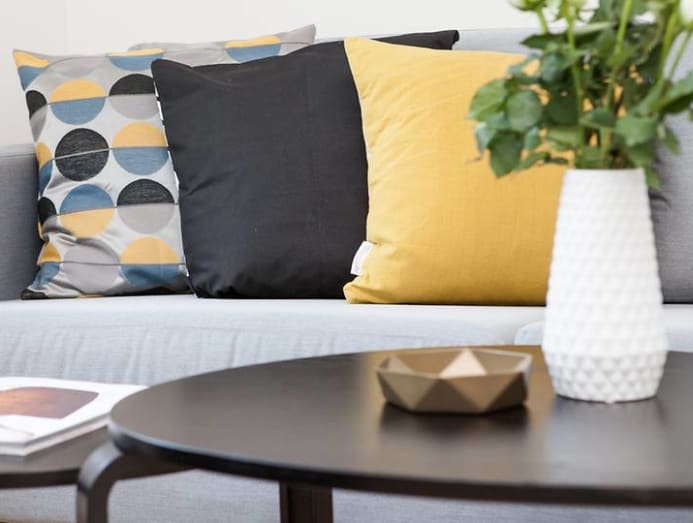 GET THE RIGHT BTU FOR YOUR BTO
Aside from knowing where to place them, an even more important thing to take note of is the air-conditioner's BTU. Short for British Thermal Unit, it's a measurement of your unit's ability to cool down a space.
"It's not simply about setting a lower temperature. It needs to complement the capacity of the room – a bigger room needs a higher BTU," explained the Courts spokesperson.
Getting the BTU right is also important because it determines how efficient your air-conditioner is at simultaneously cooling different rooms at the same time, added Kuan.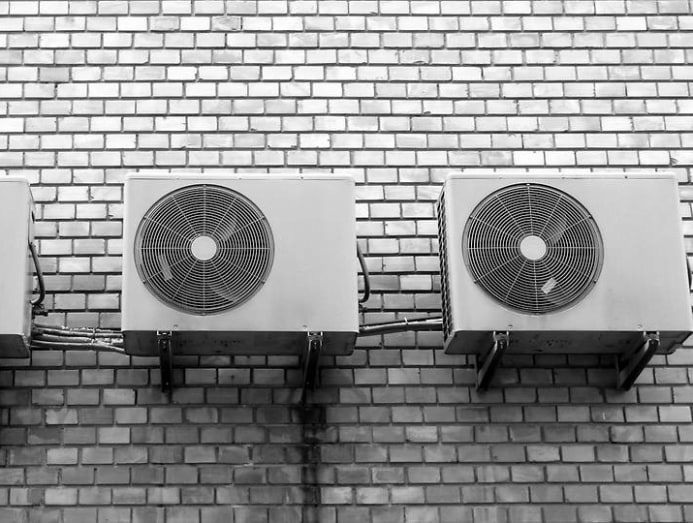 "Say, you only have a BTU powerful enough for two air-conditioning units, but you've got four. This means you can only switch on two simultaneously instead of all four," said Kuan.
So, how much BTU will you need? Generally, small rooms of about 150 sq ft and below can do with around 6,000 BTU. For larger rooms that are up to 350 sq ft, such as the living room, you'll need about 9,000 BTU. For cooling down very large spaces (we're talking 500 sq ft and above), you'll need to juice it up to 10,000 to 15,000 BTU.
However, there are drawbacks to going for a bigger BTU than needed. Yes, the room will cool down faster but the quick drop in temperature will also increase moisture in the air, which can damage wallpaper and warp wooden floors in the long run.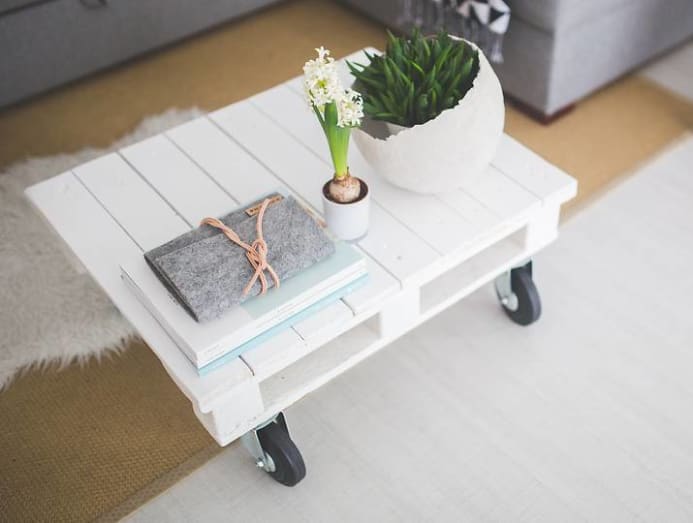 STICK TO THE RIGHT REFRIGERANT PIPE LENGTH
Adhering to the manufacturer's instructions is crucial to get the most out of your air-conditioning system, especially the refrigerant pipe, said Kuan. It must not be longer than the length recommended by the brand. If the length is not right, the refrigerant can't cool down or expand. That can cause a drop in the unit's cooling capacity and also damage the compressor – things that might eventually get you hot under the collar with repair issues.

ENSURE THE COMPRESSOR IS IN GOOD SHAPE

The compressor is the heart of your air-conditioning system. It is what turns warm air into that coveted cool breeze emanating from the vents. So, it makes sense to ensure that there isn't dust, lint and grime causing the compressor fan to get stuck and affect your air-conditioner's cooling ability.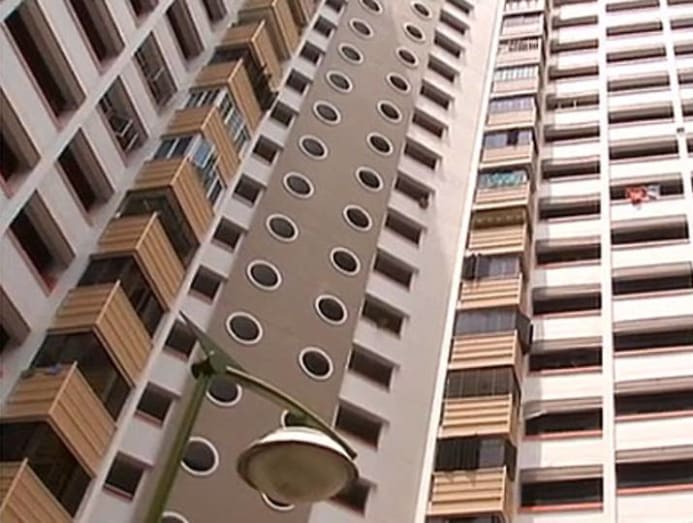 Also, check your compressor from time to time to ensure that it is not leaking any refrigerant liquid that will affect its cooling ability. Some HDB owners place the compressor on their service balcony to make it convenient for repair or maintenance works but don't do that. "It is illegal to place any compressors there," warned Kuan. 

Also, make sure the compressor can fit through your window. "If not, it has to be dismantled and reassembled at the air-con ledge, and doing so will void the compressor's warranty," cautioned Kuan.

CHECK THE POWER SUPPLY

If your HDB flat doesn't have a sufficient main switch (likely for flats built before 1994; click here to check) to power a bigger compressor, such as a four-split unit, the air flow may be weak or you may get nothing out of your air-conditioner at all. You'll need to apply for a permit from HDB if your electrician recommends getting a bigger power supply.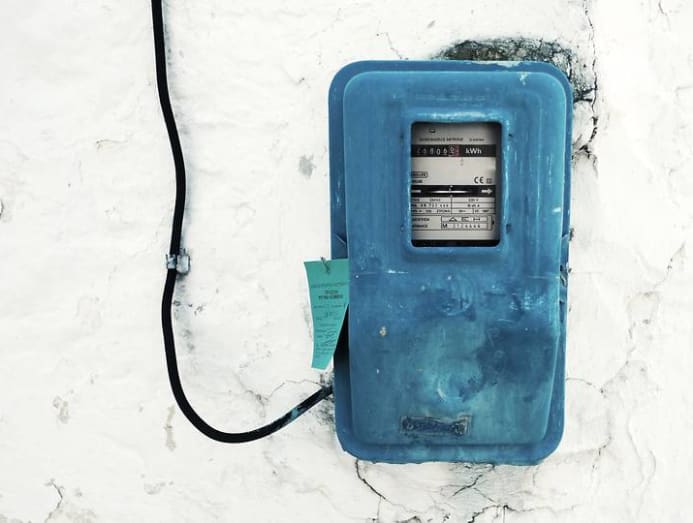 GET THE RIGHT MULTIPLE-SPLIT SYSTEM TO SUIT YOUR NEEDS

If you can only have one compressor, which is what HDB flats are limited to, the multi-split system is what you need to cool each room without overworking the compressor. But how do you decide which multiple split system to go for?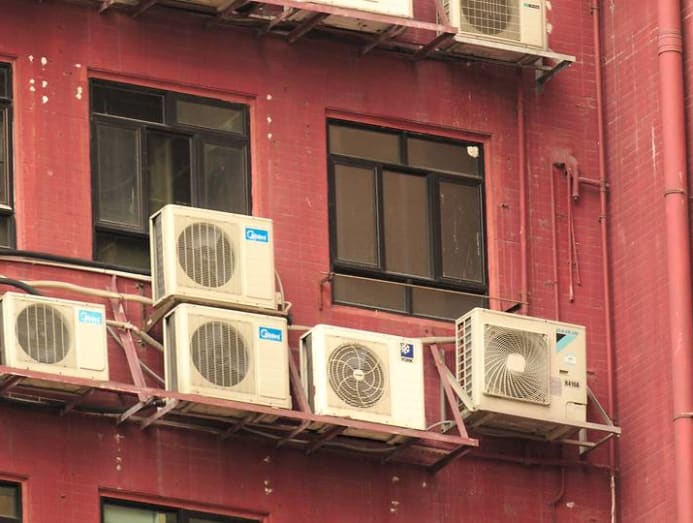 Generally, a three-split system's three units would suffice for a three-room flat: One unit for the living room and one each for two bedrooms. Larger flats with an additional room can benefit from a four-split system.

Editor's Note: An earlier version of the story cited a National Environment Agency study as saying Singapore has the highest per capita installed rate of air-conditioners among ASEAN countries. The information was not sourced from the NEA. We apologise for the error.