Actor Al Pacino will be a new father again at age 83
The Godfather star is expecting a child with 29-year-old girlfriend Noor Alfallah.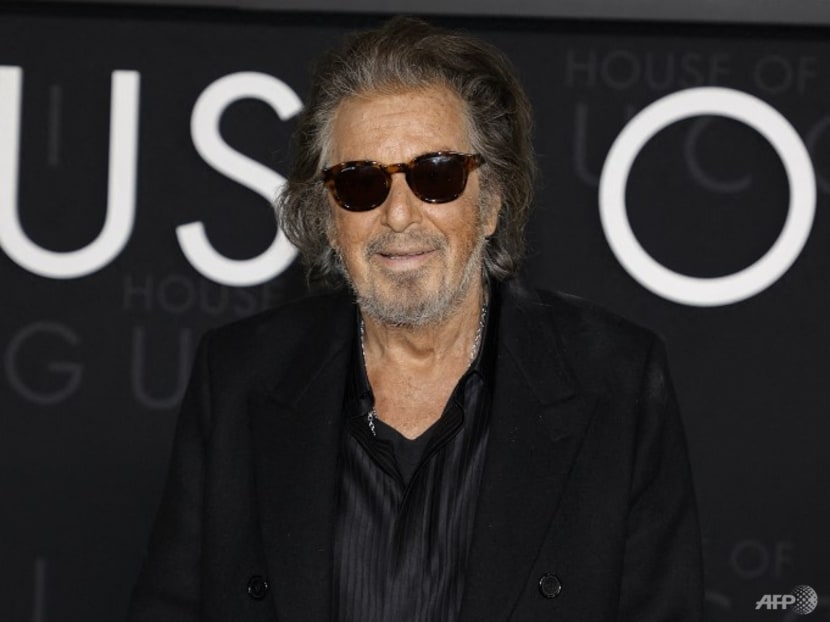 It seems Al Pacino will have more in common with longtime friend Robert De Niro besides just being Academy Award-winning actors. 
On Tuesday (May 30), US entertainment site TMZ first reported that 83-year-old Pacino was expecting a child with his 29-year-old girlfriend Noor Alfallah – his fourth overall.
This comes weeks after De Niro's interview where the 79-year-old revealed he just had his seventh child.
According to TMZ, Alfallah is currently eight months pregnant and has been linked to Pacino since April 2022. She previously dated The Rolling Stones singer Mick Jagger and billionaire Nicolas Berggruen.
Pacino currently shares a 33-year-old daughter, Julie Marie, with ex-girlfriend Jan Tarrant. He also has 22-year-old twins, Anton and Olivia, with National Lampoon's Vacation star Beverly D'Angelo.
In a career spanning over five decades, Pacino has starred in numerous films and won multiple awards. In 1993, he won an Academy Award for his role as a blind retired Army lieutenant colonel in Scent Of A Woman.