'Keep laughing at my pain': Aliff Aziz defends himself after flashing incident
The controversial Singaporean actor-singer took to Instagram to admit having "shamed his loved ones" – but also adding he doesn't "owe anybody any explanation."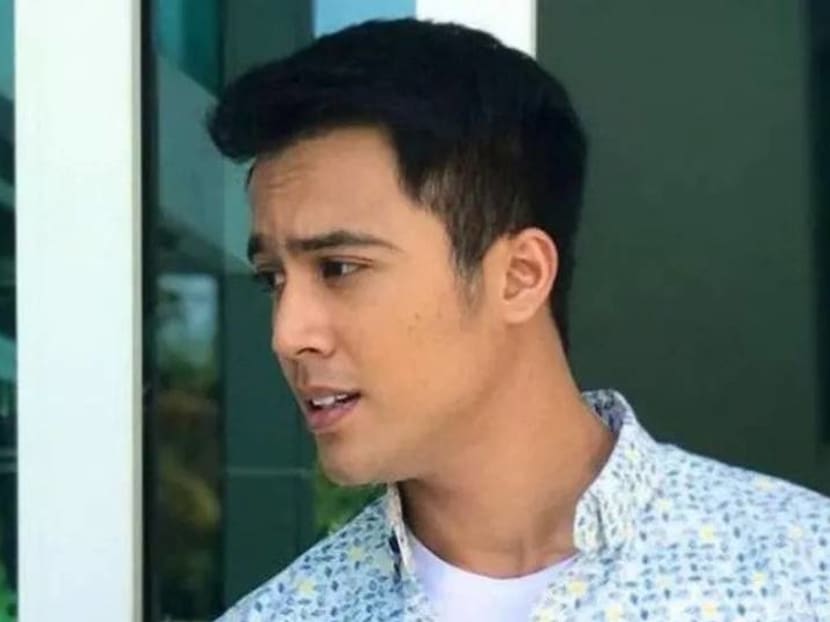 Controversial Singaporean actor-singer Aliff Aziz has come out in response to his recent public flashing incident.
The 28-year-old recently posted a text-heavy Instagram story where he admitted he "brought it upon himself" and "(has) shamed his loved ones".
"Keep laughing at my pain. Yes, I f****** up," he wrote. "But trust me, walk in my shoes and you'd probably fall the first step. Yes I shamed my loved ones. No one knows my predicament. It's okay. I don't owe anybody any explanation."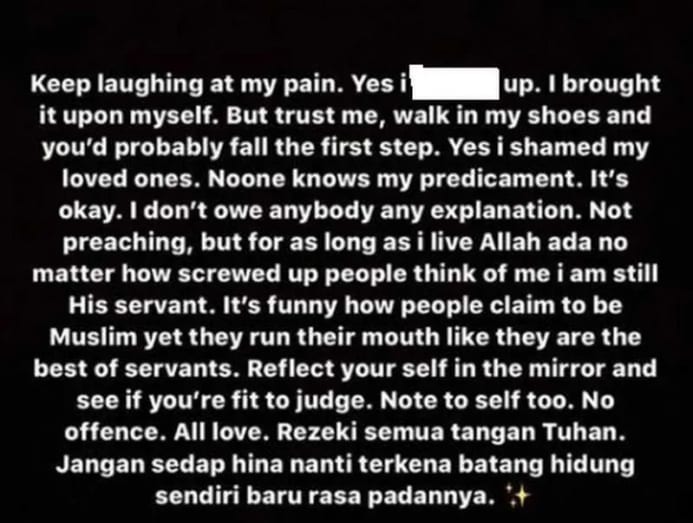 A few days ago, a short video that went viral on Facebook showed Aliff arguing with someone outside a restaurant in Singapore, and later seen throwing a chair as well as flashing himself saying "suck my ****" and shouting "Tell your boss to come down." He has since removed all his posts on Instagram.
It's the latest in a string of incidents involving the 2007 Anugerah winner including: A high-profile affair scandal that led to the breakdown of his marriage to Malaysian actress Bella Astillah; being arrested along Orchard Road after a drunken argument; and being charged with theft from a hotel room and at a Starbucks outlet.
In his Instagram story, he continued: "Reflect yourself in the mirror and see if you're fit to judge. Note to self too. No offence. All love."
Aliff ended his post saying, in Malay: "Your livelihood is in God's hands. Don't be too quick to look down on others in case it happens to you, too."