Singapore singer-actor Aliff Aziz reconciles with ex-wife, couple expecting a baby
The couple divorced last year due to his extramarital affairs. He has also faced legal troubles, including for 'disorderly behaviour'.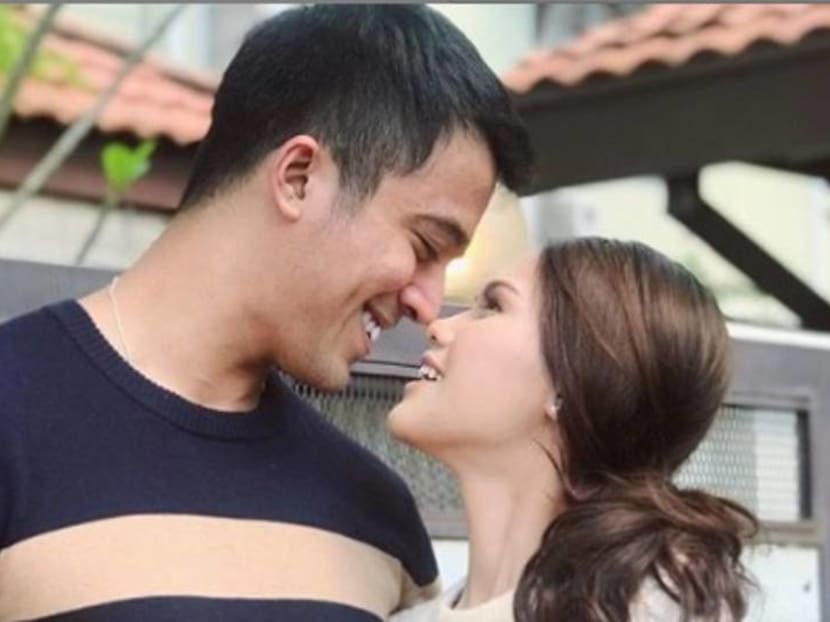 It seems that Malaysian singer Bella Astillah has forgiven her ex-husband, Singapore singer-actor Aliff Aziz, after his series of scandals and run-ins with the law. The couple are back together again and also expecting a baby.
According to the Malay Mail, Bella confirmed the rumours through comments on her Instagram, where she said that she and Aliff had reconciled during the iddah period so they did not have to re-marry. The iddah period is a span of time after divorcing which provides the allowance for a couple to reconcile.
Still, fans were concerned about their relationship, seeing that Aliff had been a source of trouble and had run afoul of the law before. Earlier this year, he was arrested in Geylang for "disorderly behaviour" and he was also involved in several cheating scandals, including with actresses Afifah Nasir and Oktovia Manrose.
But Bella said: "That's something only God knows. I endure, I trust in God, and I can only plan because God ultimately decides everything. The bitter memories will become great lessons for us all. Thank you for your prayers."
She also confirmed that the couple were expecting a baby, though she did not provide any more details about how far along she was.
The couple first tied the knot in 2016 and they have a three-year-old son.
In May 2019, they divorced after multiple extramarital affair scandals, which Aliff expressed remorse for. Bella also said shortly after that she was willing to get back together with him.
Aliff found fame after winning the local television singing competition Anugerah in 2007 when he was just 16 years old.