'Time just reminds us of his absence': Fans, family remember Aloysius Pang at memorial
Pang's family, colleagues and fans remember the actor at an emotionally charged memorial ahead of his first death anniversary.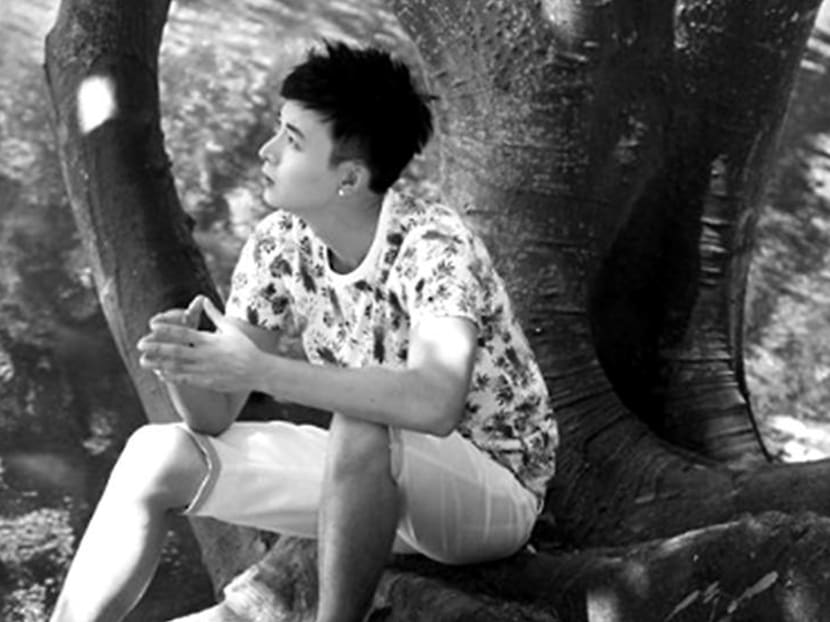 Aloysius Pang's fans, family and colleagues gathered on Sunday (Jan 5) to honour the actor at a memorial ahead of his first death anniversary.
Pang died on January 23, 2019 after sustaining serious injuries during a Singapore Armed Forces (SAF) training exercise in New Zealand.
Held at NoonTalk Media's office in ALICE@Mediapolis, Pang's manager Dasmond Koh took to the stage to thank an audience clad mostly in black.
"To be honest, I don't know what mood to bring to this occasion. But I believe everyone has come to accept that life is such in the past year."
Koh had also penned a song he titled The World Without You to "thank Aloysius for coming into my life".
Pang's older brother Jefferson thanked the crowd on behalf of the family.
"I didn't prepare a script. There's no right way to say this. They say time will heal when such things happen," he said, pausing to control his emotions. "But time just reminds us of his absence. It's been difficult for our family to try to heal ourselves for the past year," he continued. 
The actor's girlfriend and actress Jayley Woo did not attend the memorial. But on Saturday, a day before the event, she posted a message in Chinese on Instagram.
"It's already 2020. We would have been together for five years. It still feels surreal. Haven't been sleeping well lately. I have been sensing you in my dreams but you refuse to reveal your face. Are you afraid I may not be able to bear the pain? It's all right. I am well and will be better. You have sent many guardian angels to protect me and I hope they will reach everyone in 2020. I love you. Don't be shy, come into my dreams soon." 
Actor Xu Bin, Pang's good friend and colleague, was also absent at the memorial. He took to Instagram on Sunday night to express his regret for missing the event. 
"I was at a loss because I knew two days ago that I would miss the memorial because of my filming schedule," he wrote in Chinese. "I had wanted to take my wife and child, to show my son how loved Uncle Aloysius was. Although I couldn't make it today, my son represented me. I hope you're doing well on the other side. Miss you, brother."
NoonTalk Media artistes such as Kimberly Chia, wept as she thanked Pang for his guidance. "Ninety-nine per cent of the time, he was right. I called him an old man because he was very wise." 
Fellow actor and national sprinter Timothee Yap also recalled the actor's advice in a tribute.
"A few weeks before his passing, I shared with him a rough period I was going through. I was badly injured then. He told me, 'Don't overwork yourself. The tough times don't last'. So, here's a reminder to everyone at the beginning of the year. Don't overwork yourselves and keep Aloysius close to your heart."

The memorial was live-streamed on Facebook. The 200 seats made available to the public via online registration were filled by Dec 29 in three days.