Reese Witherspoon's girlfriends celebrate 43rd birthday with plenty of love
Nicole Kidman, Zoe Kravitz and daughter Ava Phillippe shower the Legally Blonde actress with affection, while Jennifer Garner puts on a one-woman marching band show.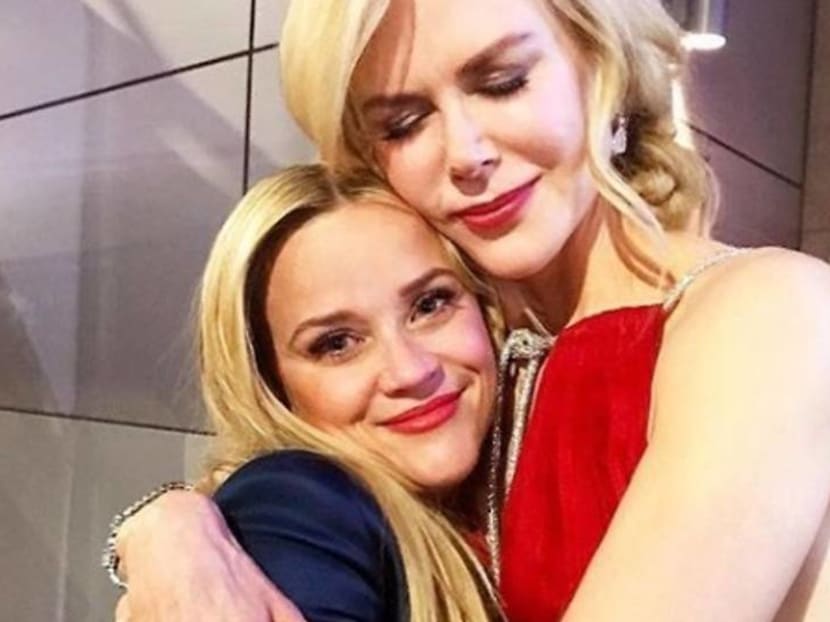 America's sweetheart Reese Witherspoon turned 43 yesterday (Mar 22).
The Legally Blonde actress had but a simple wish. "For my birthday I just want all the cake, all the flowers and all the candy... is that too much to ask?!"
Her co-stars made sure she got that and so much more.
Her Big Little Lies co-star Nicole Kidman said on Instagram, "You deserve all the love and hugs in the world. Wishing you a happy happy happy birthday beautiful woman. Love being on this journey of life with you. xx Nic"
Her other co-star Laura Dern declared a holiday in honour of Reese. "Today is one of my favorite holidays. It's Celebrate Magic Day, otherwise known as Reese's birthday. Deep, powerful, true and badass beyond measure."
But it was her daughter Ava Phillippe who brought on the waterworks by saying, "happy happy birthday to my glowingly gorgeous mama. You are such a generous, conscientious, and passionately kind person, and I am so blessed to bear witness to your light and love each and every day! love you."
Pass the tissue, please.