Katy Perry thanks firefighters for help after collapsing on American Idol
A gas leak during the competition's auditions in Oregon forced an evacuation of the premises and caused Perry to feel faint.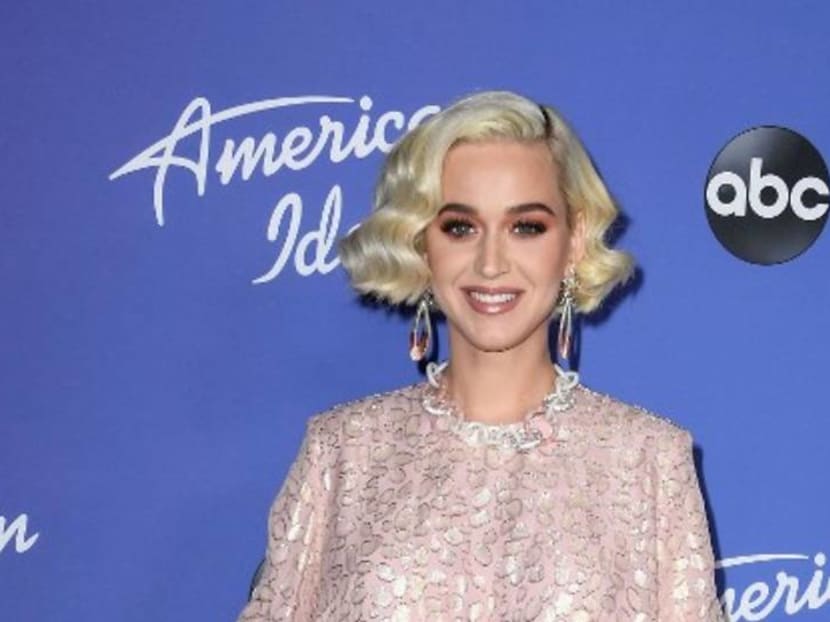 Singer and American Idol judge Katy Perry faced a medical emergency while taping an episode of the singing competition.
She got light-headed and fainted after being exposed to strong-smelling gas.
The incident took place last November but only aired on Sunday night (Feb 23) in the US, after which Perry took to Twitter to thank the first responders who helped her out.
She shared a video of herself hugging one of the first responders and saying "You saved me!"
She also captioned the post: "Big shout out to all of our first responders around the country – thanks for risking your lives every day…and all night long."
The show's judges had been getting ready to listen to a group of hopefuls during the audition in Oregon when they smelled gas.
Perry said: "Do you guys smell gas? It's pretty intense."
Fellow AI judge Luke Bryan said: "We're getting heavy propane."
The leak got so bad that it began to visibly affect Perry. "I have a slight headache from it," she said, before getting up from her table to leave. "Oh, it's bad. It's really bad."
Participants, crew, and others on site were evacuated as firefighters arrived on the scene to handle the situation.
Perry then collapsed to the ground, saying: "I'm not feeling good."
We didn't get to see the singer receive medical attention during the episode but she did later tweet a short clip of herself lying on the ground with firefighters monitoring her.
It's clear Perry has put the whole scare behind her as she was able to joke about it. She tweeted: "FIRST OF ALL, do you know how many texts I got from my mom and dad about the texts they got asking if I was okay."
"SECOND OF ALL, I'm used to smelling gas at the desk but it's usually @lukebryanonline."