'I was not likeable': How Andie Chen came to terms with not being a Romeo Tan
In the second season of our podcast series House Party For 2, actor Andie Chen tells us about why and how he's decided to streamline his life and become a "minimalist".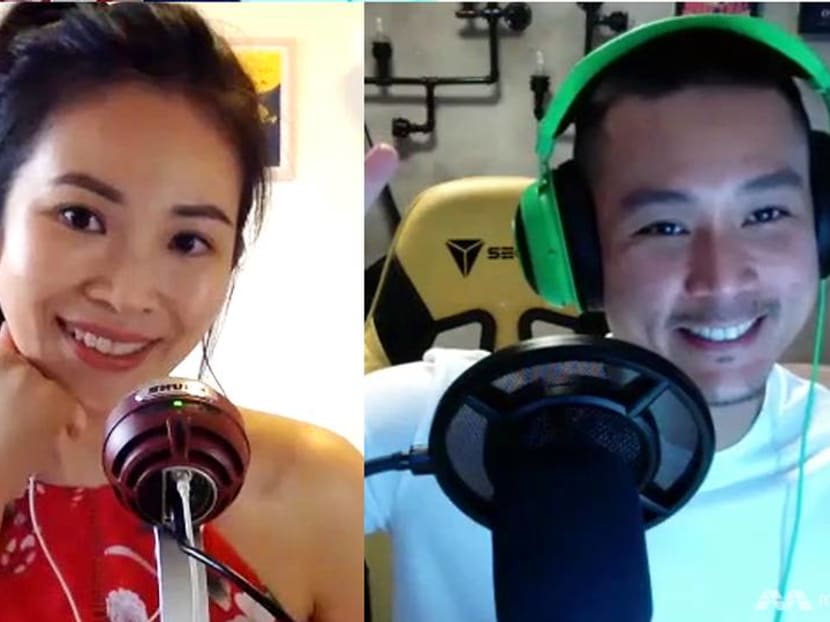 Actor Andie Chen has his own YouTube channel, produces hours of content and boasts a very healthy Instagram following of over 120,000. 
So, it may surprise you to find out, as it surprised me while chatting with him for our podcast series House Party For 2, that he actually does not like social media one little bit.
"I hate social media," declared the 35-year-old father of two, matter-of-factly. "It started out fine, and then it just kind of became a monster of its own."
Andie Chen on hating social media and Marie Kondo-ing his digital life
As it turns out, the influencer life isn't all it's cracked up to be. At this point in time, "a significant part of my income comes from that," Andie shared, but "I'm not comfortable with doing shitty things and making a living from it."
For instance, he said, showing a little more skin in a photo will get you more clicks and "likes", regardless of whether you're a girl or guy. "That's very legit on the Internet, so you just start going down that slippery slope – you start doing things while wearing less."
I pointed out that he'd done several topless photo shoots directed by me over the years, and they all turned out very impressively, even if they did come at a hefty no-carb price.
THE SHIRTLESS LIFE – NOPE
But ultimately, the shirtless life is not for him, even if there's money to be made by going down that road.
"If I'm going to make a living out of it, I want to be responsible to my followers and my clients," he said. "So, I sort of renewed my relationship with social media by first making a commitment to making better content – content that doesn't screw people over and give them more garbage, but adds a bit of positivity." 
He's also decided to stop letting social media take over his time – a trap that he, like many others, found himself in.
"You open your (social media app), and then you refresh your own picture or video, and then you kind of look at the likes, and if it's bad you feel like shit, if it's good, you get a dopamine hit. And it's free, right? Everything costs money, but Instagram is free. So you kind of do it, and often. Like, when I go to the toilet, my phone is in my hand, and it's on Instagram, and I'm swiping but I don't even know I'm doing it."
The solution he's found is a little drastic by some standards. "Now, I have two phones – a personal phone and a work phone," he said. "On my personal phone, I have some apps but only apps that I like, like e-books and podcasts." And he uses it only to chat with his family.
FROM MAXIMALIST TO MINIMALIST
All of this is part of Andie's new approach to life, which he calls "minimalism".
"I started feeling like I don't have enough time in the day or enough energy, and I just feel like I'm being pulled in all directions almost every minute of the day – which I kind of did to myself: I'm a dad; I have my own YouTube channel; I started a production house; I made a short film."
Books such as Greg McKeown's Essentialism: The Disciplined Pursuit Of Less and Cal Newport's Digital Minimalism: Choosing A Focused Life In A Noisy World offered him glimpses of a solution.
"Essentialism doesn't say less is better, but it says do less, and do it better," Andie shared. "I realised that was actually what I wanted in life."
Getting to this stage in life has been quite the journey, though.
"I used to be a maximalist," Andie confessed. "I wanted everybody to give me as much as possible. I wanted to give my number to many people; I wanted to network – the more the better."
And when it came to work, he felt like he had to take on every job and attend every event for fear of missing out on networking and sponsorship opportunities, even though it was physically draining.
It was that kind of mindset that made him "not likeable", he recalled.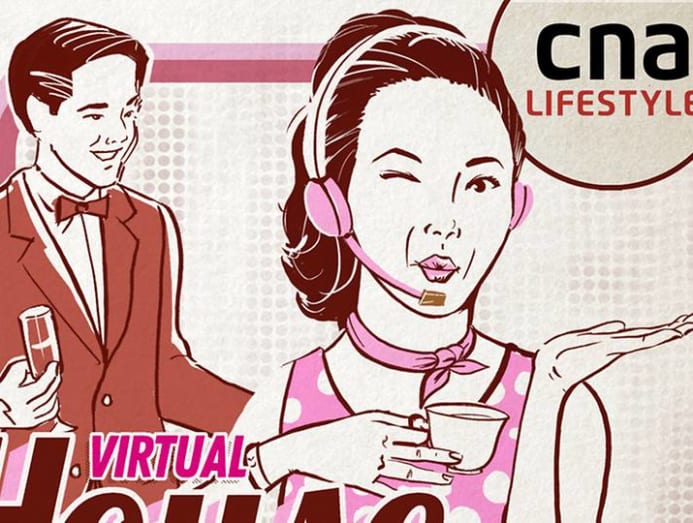 EDGY AND NOT NICE
Entering the world of showbiz right after winning the 2007 Star Search talent competition, "I think I was very uneducated in the way of social relationships," he said.
"I wasn't hurting people or backstabbing them or anything, but I was very willing to say and do whatever it took to show and prove to people that I was the right person for the job, I should be famous, I should be popular, I should be cast (in the role)… so, I was very edgy, you know, not nice."
On top of that, he laughed self-deprecatingly, "I couldn't act and I looked like shit… I overcompensated because I wasn't great, and I didn't want people to know I was not great."
Looking back, he was simply "not a Romeo", he said, referring to Romeo Tan who placed fourth in 2010's edition of Star Search.
"He was the right person in the right place with the right character. He was so meant for it, with the right talents for it. He was meant for mainstream success for sure. And that was not me."
These days, he's come to terms with occupying his own niche in the entertainment world – producing and starring in action films such as war-themed short film The Last Song, as well as making his own video and online content.
He's also very selective about the events and invitations he chooses to respond to. "And that has also helped me become much happier."
I guess I'm lucky he agreed to have a long conversation with me – even though my number is saved in his "work" phone.
Listen to the full House Party For 2 podcast to find out why Andie thinks no one wanted to make television shows with him, coping with dyslexia and an autoimmune disorder, and how many pairs of shoes he used to have before he became a wardrobe minimalist.
New episodes of House Party For 2 are published every Sunday at cna.asia/podcasts.