Andie Chen releases short war film starring Nas Daily (it doesn't end well for him)
Both the first-time producer and social media personality act as national reservist men who have to fight for their country when a battle breaks out.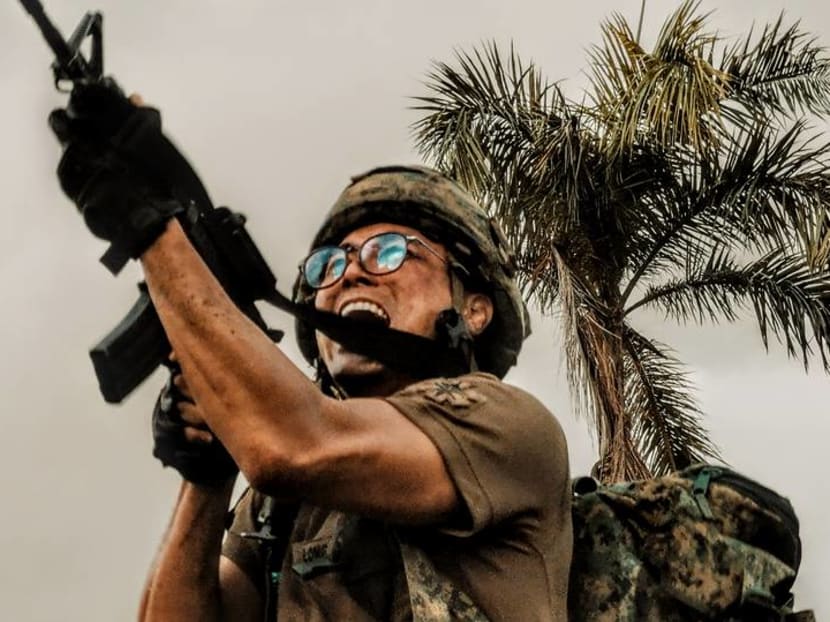 We know Andie Chen as an accomplished actor, but now, he's made his first foray into film production with a gritty short film.
Heading up a new company called Vagabond Media, Chen's first project is The Last Song, about a war in Singapore's near future.
He also plays a lead role alongside Aaron Mossadeg, Sivakumar Palakrishnan, Jeremy Chan, Hirzi and Nusseir Yassin, better known as social media personality Nas Daily.
The story follows seven national reservist men who find themselves in the thick of a full-on battle after war unexpectedly breaks out in Singapore in the year 2026.
Directed by Gavin Lim (Diamond Dogs, Fighting Spiders), The Last Song is part of the Storeys campaign supported by IMDA to promote independent content creators.
Yassin was one of the campaign's mentors, but after discussing the film with him, Chen and his team decided to ask him if he wanted to play an acting role. "I asked because it would be cool to have him in the film – he's a super star," Chen said. "I also wanted to take the chance to get to know him better."
Yassin said yes, and plays a soldier alongside Chen.
"He is actually really easy-going – and very committed," Chen said of his co-star – although "I think the hours and effort of filmmaking presented quite a culture shock to him." For instance, Yassin hadn't expected that each scene would take several hours to film.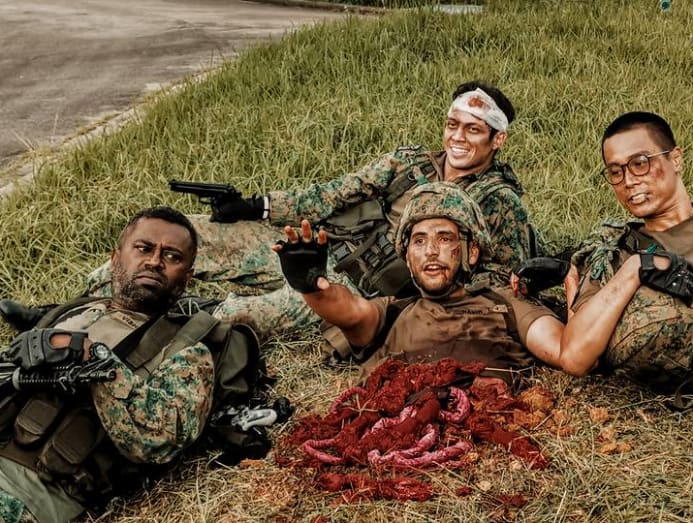 One of the most memorable scenes was of Yassin's character meeting a gory end. "We got a special effects team and it took hours to set up. It's cool to see talents in different fields do their magic," said Chen, who himself had to play dual roles, toggling between actor and producer on set. "I'm totally new at producing, so this was like a crash course for me," he said.
Making the film last year, "We were just toying with the idea of Singapore at war. Would Singaporeans actually stay and fight, or just pack up and leave? How would we behave in a battlefield?" Chen shared. "Singaporeans seem to have no sense of danger – as if war were impossible… We thought these were really cool questions to explore." And in light of the current pandemic situation, some of the film's themes are "almost eerie", he thinks.
With some jarring scenes, The Last Song isn't for the faint-hearted, but weighty storylines have been on Chen's wish list for a long time. "A war film is every male filmmaker's dream," he quipped. "I hope this is the start of a lot more edgy and gritty films from Singapore."
The Last Song is available from Apr 12 at 12pm on Vagabond Online's YouTube channel.