Leaving Singapore and Michelin stars: Chef Andre Chiang's story revealed in new film
The documentary directed by Singaporean Josiah Ng has been a box office hit in Taiwan and will be shown in Singapore in January 2021.
Remember Chef Andre Chiang and his beloved two-Michelin-starred restaurant that shut its Singapore doors for good in 2018? 
The Taiwan-born, French-trained chef is back in the spotlight – this time as the subject of a documentary titled Andre And His Olive Tree, which is directed by Singaporean filmmaker Josiah Ng.

The film, which made its world premiere on Aug 21, is currently the highest-grossing documentary in Taiwan this year, having earned more than NT$10 million (S$470,000) to date.
It follows the 44-year-old Chiang's journey as he closed his eponymous restaurant in Singapore, returned those coveted Michelin stars and prepared for his move back to Taiwan, where he opened his new restaurant RAW in Taipei.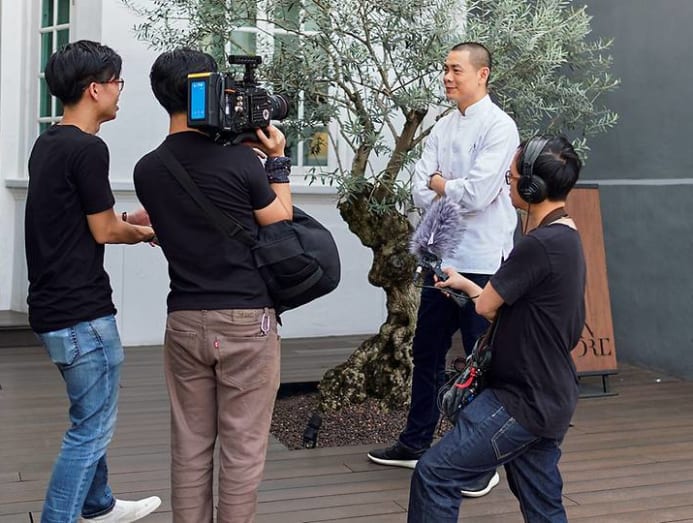 Billed as a deeply personal adventure, the film was two years in the making. It's presented in eight chapters and inspired by his trademark "octaphilosophy" or Chiang's eight elements of gastronomy: Salt, texture, memory, pure, terroir, south, artisan and unique.
The film also explores the man not just as chef and artist but as husband to Sudarampai "Pam" Chiang, who was just as strong a presence at Restaurant Andre as Chiang himself.
Andre And His Olive Tree has so far been impressing on the festival circuit, including the San Antonio and Reykjavik International Film Festivals in Texas and Iceland, respectively.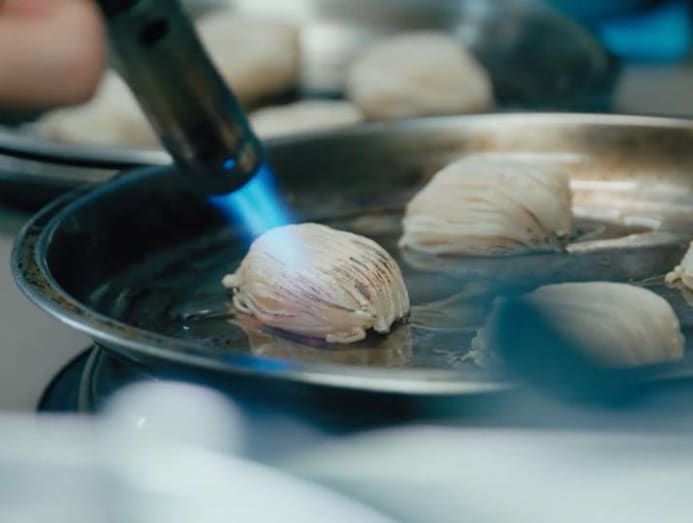 And Singapore foodies and film buffs can also catch it in Singapore next year, with Golden Village bringing it in. Co-produced by creative agency Tribal Worldwide Singapore and local production house AMOK, the 104-minute film will start screening on Jan 14, 2021.
For the filmmaker behind the documentary, following Chiang around changed his perception of the celebrated chef.
"I first thought that Chef was an 'unreachable snob'. Even the notion of fine dining was to me pretentious and unnecessarily elitist," said Ng.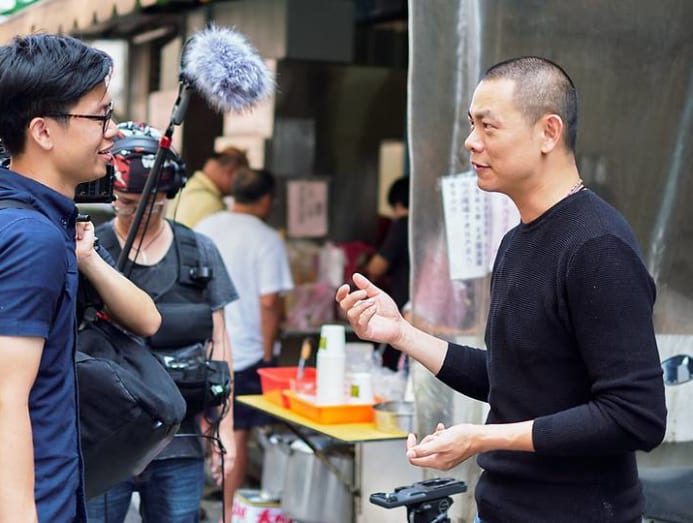 "Having spent a considerable amount of time with him later on, I saw that he was no different from the man on the street and was, in fact, incredibly thoughtful, sincere, and down-to-earth. This discrepancy was also what later drew me to want to tell his story."
With a film that reveals a lot about one's personal life – from the relationship with his mother to intimate private conversations with his wife and hardships in France – how did Chiang himself feel about being constantly filmed?
"I didn't really pay attention to the crew while shooting," he shared, via email. "I'm still doing what I do every day, as I hope to show everyone this documentary as real as possible, share my true passion and emotion towards cooking, and hopefully inspire everyone out there to 'keep it real'!"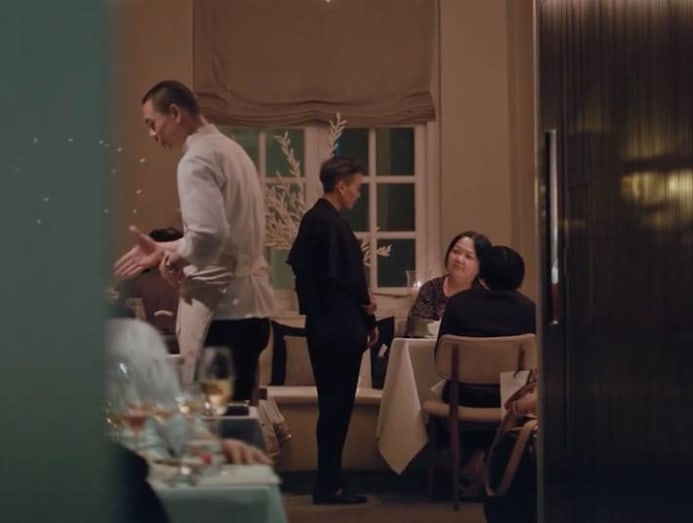 As for how Chef Andre would like to be remembered by Taiwanese, Singaporeans, and Asians in general, he said: "As the chef that sets a world-class standard and example for all the Asian chefs. As the first person making Asians proud by taking European interpretation and technique (to) redefine Chinese cuisine, and as the chef that creates a new era of Chinese cuisine as well as French cuisine in Asia."
Andre And His Olive Tree will open in Golden Villages cinemas in Singapore on Jan 14, 2021.