Andy Lau's magic touch calmed agitated fan who waited 8 hours to meet him
The star also managed to shush the crowd with just a simple gesture.
A recent fan meet in China showed that Hong Kong Heavenly King Andy Lau, 59, still has his heavenly touch. ­

Proof of that comes in a video that has been making its rounds on the Internet, in which the popular actor-singer was seen signing autographs and taking pictures with a huge crowd.

As you would expect of such events, it was chaotic. But it was made even more so when a middle-aged man wearing glasses started shouting and pushing his way to get past the bodyguards.  

The man had apparently spent eight hours queuing to meet his idol but as soon as the star appeared, the man was pushed to the back of the line as fans started clamouring for Lau's attention.

Naturally, the fan wasn't happy and acted out.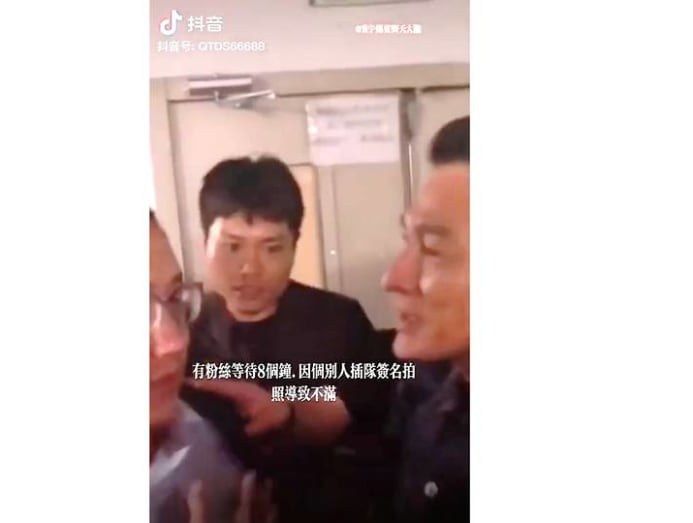 When Lau found out about the situation, he approached the man, patted him on the shoulder and softly said, "Please calm down". 
The star then put his finger to his lips to signal the crowd to quiet down. Amazingly, the veteran actor's simple gesture succeeded in hushing the unruly mob.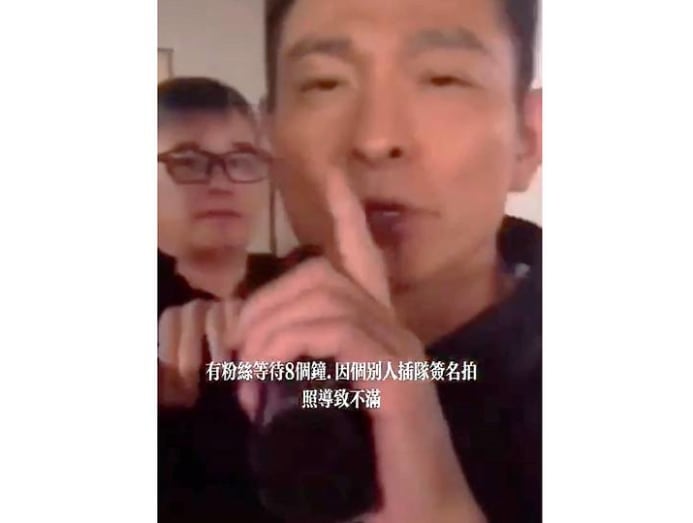 The icing on the cake, at least for the man, was when Lau leaned in smilingly for a photo with him.

According to 8 Days, netizens praised the star for his "friendly attitude" and that he had "no look of displeasure on his face at all".

Others chimed in to say that "He is worthy of being a Heavenly King who has been popular for 40 years", "Andy really loves his fans", and "Being able to remain popular for so long depends on strength, and of course character".