Anne Hathaway confirms script is ready for The Princess Diaries 3
Julie Andrews is keen to be a part of it too, the actress says.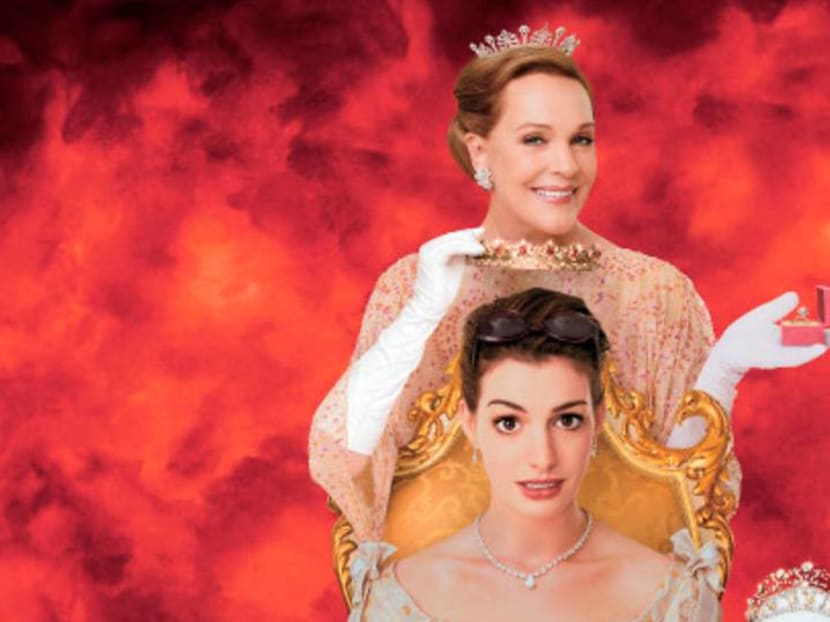 It's been 15 years since we last saw Anne Hathaway in a tiara, but it seems like The Princess Diaries 3 might finally be on its way.
Anne Hathaway revealed on Watch What Happens Live with Andy Cohen last Friday (Jan 28) that the third installment of her breakout film role is closer to reality than we thought.
"There is a script for the third movie. I want to do it, Julie [Andrews] wants to do it, Debra Martin Chase, our producer, wants to do it," she said to a wide-eyed Cohen.
"We all really want it to happen. It's just that we don't want to do it unless it's perfect because we love it just as much as you guys love it," Hathaway added.
"It's as important to us as it is to you, and we don't want to deliver anything unless it's ready. But we're working on it," she said.
The Princess Diaries grossed US$165.3 million (S$223.65 million) on a US$26 million budget upon its release in 2001. The then-19-year-old Hathaway established herself in Hollywood with her role as the newly-discovered Princess Mia of the fictional Genovia, with Julie Andrews playing her grandmother.
It marked the end of Andrews' semi-retirement and her first return to Disney films since playing the lead in 1964's Mary Poppins, then her feature film debut. 
The 2004 sequel saw Princess Mia falling for love interest and rival royal Nicholas, played by Chris Pine, and ended with her ascending the throne as Queen Mia of Genovia.
The Princess Diaries is based on a series of young adult novels by American author Meg Cabot. The latest volume in the series, The Princess Diaries, Volume XI: Royal Wedding, was published in June 2015.