Love bubble tea? You can show the world your devotion with a new emoji
There will be 117 new emojis when the latest update hits iOS devices later in the year, including a boomerang, a beaver, nesting dolls and an anatomical heart.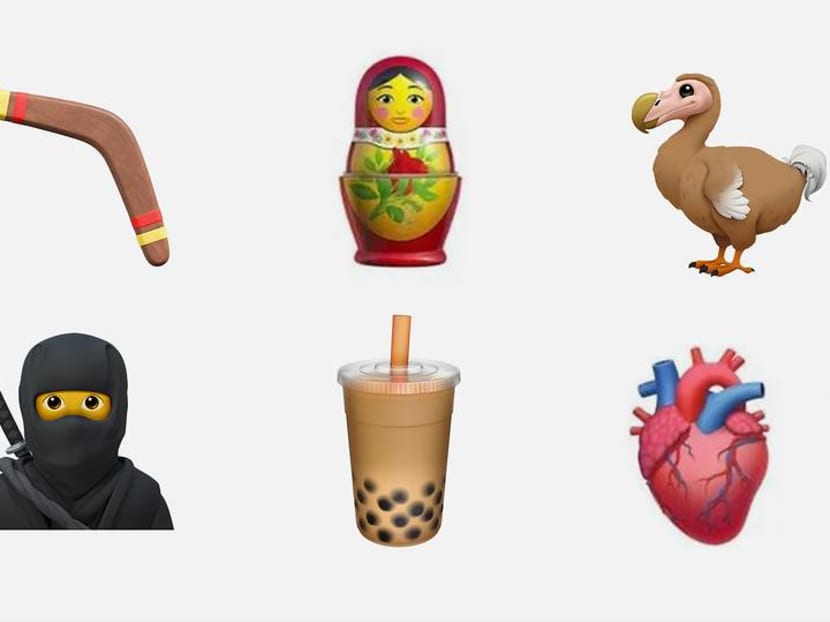 It's World Emoji Day on Friday (Jul 17) and to mark the occasion, Apple has revealed the new emojis that can help you express the best version of yourself.
Love bubble tea? Feel free to pepper your text messages with the new boba emoji to show your devotion to the drink.
Fancy yourself a ninja? There's an emoji for that.
The 117 new emojis also includes a boomerang, pinched fingers, a beaver, parents feeding a baby, the dodo, nesting dolls, and an anatomical heart and lungs.
There will also be updates of existing emojis to better reflect diversity with gender and skin-tone variations.
These additions are part of the Emoji Version 13 update that will likely come with the iOS 14 update later in the year.
One thing you won't see with the new update is more face masks. Despite the fact that face coverings is a normal part of life now, we're not likely to see an updated emoji from the current face with medical mask option.
According to Emojipedia, that's because it takes two years for new emoji proposals to arrive on phones.
For the time being, you can update your Memoji with different-coloured face masks to use in the iOS messaging app. You can also change up your headgear and hairstyle with new options, including rocking a man bun or a top knot.