Aquaman has made S$357 million internationally – and it hasn't even opened in the US
The superhero film starring Jason Momoa has done especially well in China.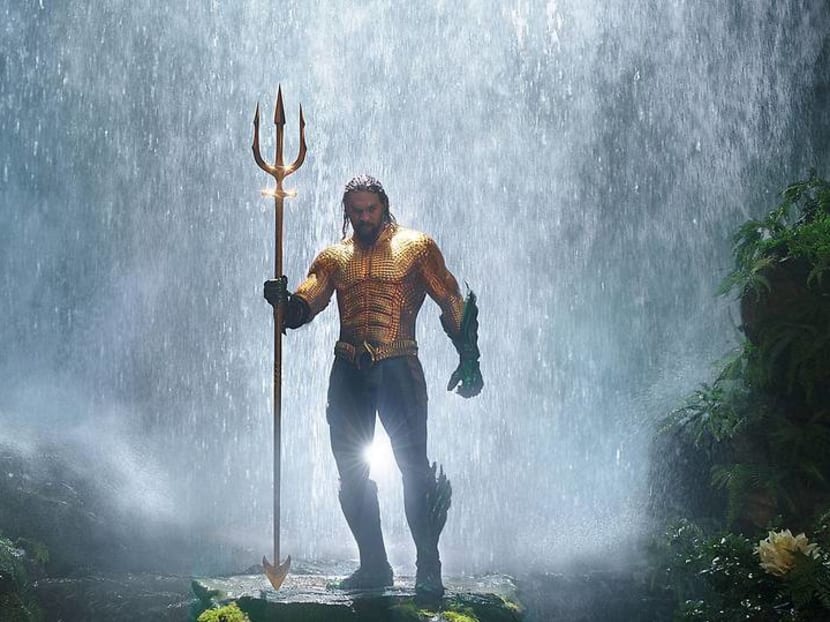 Superhero action movie Aquaman has already made US$260 million (S$357 million) at international box offices, reigning as the number one movie globally for two weeks.
This is in spite of the film not having opened in the US, where it has a Dec 21 premiere date.
The movie has raked in the most takings in China – a cool US$189 million – where it is now the fourth highest-grossing superhero film of all time and the second-highest-grossing Warner Bros film ever.
Aquaman is the epic story of Arthur Curry, played by Jason Momoa, the heir to the underwater kingdom of Atlantis, who must protect his people against his half-brother, Orm.
The movie, directed by James Wan, also stars Amber Heard, Willem Dafoe, Dolph Lundgren and Nicole Kidman.
It is the first live-action film centred on the character of Aquaman, who previously appeared alongside other superheroes in 2016's Batman V Superman: Dawn Of Justice and 2017's Justice League.
Aquaman is in cinemas now.