Aretha Franklin's 77th birthday commemorated with a private memorial and premiere of gospel film
The Queen of Soul passed away last August.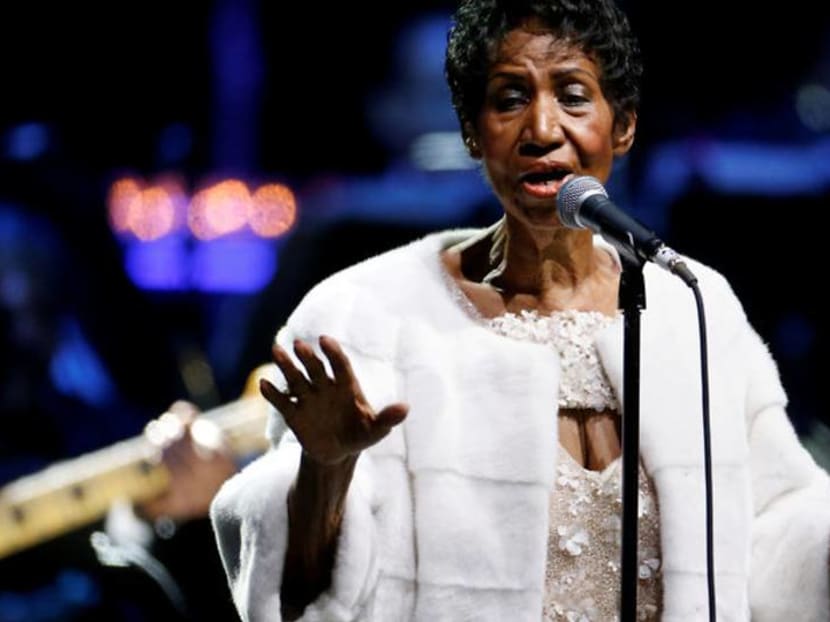 Family members are celebrating Aretha Franklin on what would have been the Queen of Soul's 77th birthday, with a memorial service and a screening of a documentary film, reported Billboard.
The service was held Monday (Mar 25) inside a chapel at Woodlawn Cemetery in Detroit.
Franklin died last year after battling pancreatic cancer and was laid to rest inside a crypt not far from Woodlawn's chapel.
According to Billboard, Sabrina Owens, Franklin's niece, said "our family thought it might be a good idea for us to start the day the right way - in prayer."
The Detroit Institute of Arts also hosted the premiere of Amazing Grace earlier this morning (Mar 26), a feature film which chronicles Franklin's 1972 performance at a Los Angeles church.
An audience of about 1,100 will go to church with Franklin in her 29-year-old gospel prime, reported the Detroit Free Press.
Expected guests include the Reverends Al Sharpton, William Barber II and Carlton Pearson, all long-time friends of Franklin up through her death last August. The audience will also include about 300
Amazing Grace will make its wider theatrical debut in the US on Apr 19. The Detroit premiere is the first of several special events planned around the country ahead of that, including Montgomery, Alabama (Mar 27), Atlanta (Mar 27), Las Vegas (Mar 28), Los Angeles (Mar 31), New York (Apr 2) and Nashville (Apr 9). Many of them are community events coordinated with black churches and pastors.
Long delayed by technical issues and Franklin's resistance to its release, Amazing Grace captures a two-day gospel session in 1972 at Los Angeles' Missionary Temple Baptist Church. Filming was overseen by Oscar-winning director Sydney Pollack. The Franklin family green-lighted the film's release after a private screening in September.