Avengers: Endgame stars Robert Downey Jr, Scarlett Johansson and more leave their Hollywood handprints
The original six Avengers took part in a ceremony. leaving their mark on Hollywood's famous street.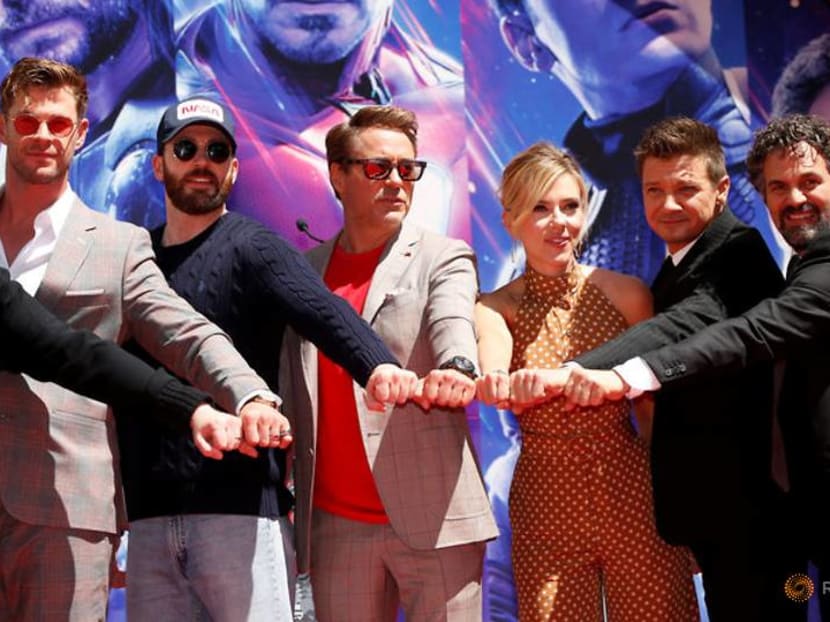 As Avengers: Endgame opens to much fanfare, the original six Avengers actors are making their mark in a more concrete fashion.
Robert Downey Jr, Scarlett Johansson, Chris Evans, Mark Ruffalo, Chris Hemsworth and Jeremy Renner took part in Hollywood's age-old ceremony of leaving their handprints at the TCL Chinese Theatre on Apr 24, going down in pavement history alongside entertainment greats such as Frank Sinatra, Judy Garland and Shirley Temple.
They were joined by Marvel Studios chief Kevin Feige.