Want a Baby Yoda T-shirt or plush toy? They're coming really soon
The breakout star of the Disney+ Star Wars series, The Mandalorian, was left out of the initial marketing in order to preserve the surprise. Now he's ready for his merchandising debut.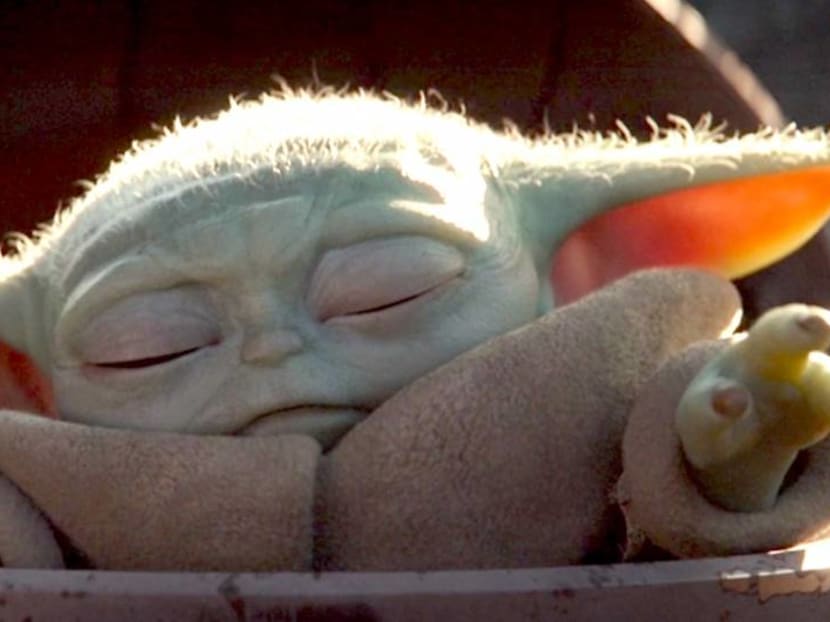 Pedro Pascal may be the lead actor in the new Star Wars spin-off on Disney+ but the real breakout star of The Mandalorian is The Child, the character that was revealed at the end of the first episode.
Also known as Baby Yoda – because, well, just look at it – The Child is the bounty that Pascal's character was hired to find.
Baby Yoda was absent during the initial marketing and promotions of the show because showrunners Jon Favreau and Dave Filoni didn't want to ruin his big reveal.
But now that the cat – or whatever Yoda's species is actually called; George Lucas never gave it a name – is out of the bag, he's ready to make his retail debut as a plush toy, on a T-shirt and in other merch form.
There are a couple of T-shirts already on sale on Amazon starting from US$22.99 (S$31.30) and according to a source, Disney is planning to release a number of products relating to The Child soon – just in time for the festive season. 
Favreau said in an interview with Entertainment Tonight that he had asked Disney to hold off marketing the character so as not to ruin the surprise. He said: "I have to thank Disney and Lucasfilm, because the way the cat usually gets out of the bag with that stuff is merchandising and toy catalogs and things like that. So they really back us up. We really wanted to have it be that you had to watch it yourself, so that every time you watch the show, there are new twists and secrets that come out. That requires a lot of restraint from the people who are footing the bill, saying they're gonna hold back on certain things so that the public doesn't know ahead of time. Part of that was holding back on some of the merchandise and holding back on some of the characters."
If you think Baby Yoda is the cutest thing you've seen since goat yoga, you're not alone. He became a hot topic on social media after his surprise appearance, sparking numerous doting tweets, including one from Hector J Navarro who wrote: "Can we all just stop calling it #TheMandalorian and start calling it what it really is? The Baby Yoda Show."