Barbie Hsu says she's divorcing husband, he says he's unaware of divorce
The couple's mothers and Hsu's manager have also denied that a split was impending.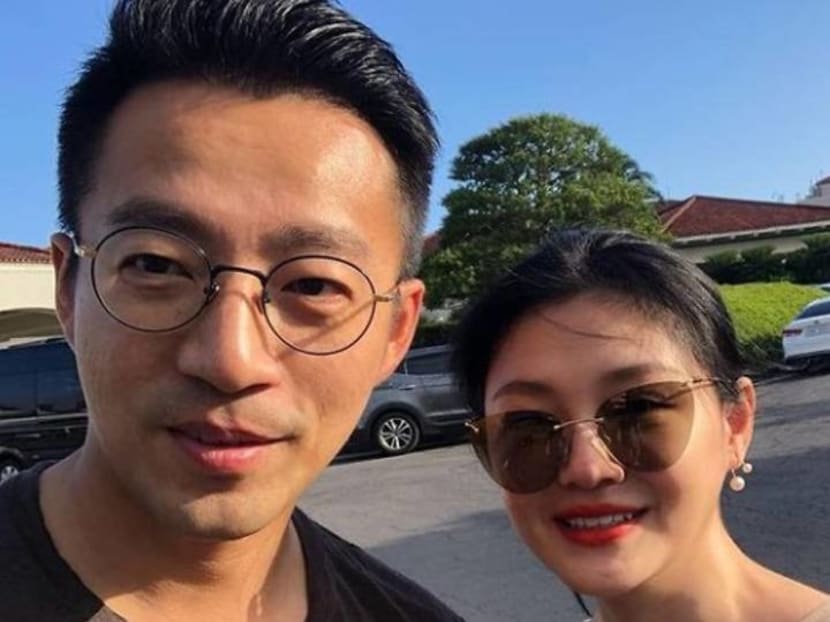 Taiwanese actress Barbie Hsu announced on Saturday (Jun 5) that she has filed for divorce from her husband of 10 years, businessman Wang Xiaofei. However, Wang has refuted the claim, saying he was unaware of the divorce.
He's not the only one though, as the couple's mothers and Hsu's manager have also denied that a divorce was impending.
The 44-year-old Hsu made the announcement to Taiwan newspaper Apple Daily, saying that she was working on divorce papers and that she can't comment on her husband's words and actions.
Her mother also spoke to the paper, saying: "Barbie talked about (the divorce) in a fit of anger. What divorce? I'll persuade her. Both Barbie and Xiaofei would be worried sick about their children. I'll ask Xiaofei and Barbie to bear with each other."
Hsu's manager told the paper that the couple just had a fight. "Which couple doesn't? It's no big deal."
The actress' friends, however, painted a different picture, saying that she had been contemplating a divorce since last year, for various reasons including that she and her husband have different values and principles. The couple have been living apart since Wang returned to China for work. 
Wang, who is 39, is also known to post controversial statements on Weibo, which has led to arguments between the couple. 
One such example, which he posted on Saturday, was his criticism of how Taiwan has dealt with COVID-19, while praising China's management of the pandemic. He later posted an update on Weibo, saying that he said some "nasty things" because he was worried about his family. "It's easy to get emotional during the pandemic. I hope my family can be healthy and safe."
The couple have two children: A daughter and a son.