Nerf battles and banana costumes: Welcome to work at this Singapore gaming company
BattleBrew Productions' 34-year-old CEO Shawn Toh shares how they went from dreaming over Mala hotpot to creating the popular BattleSky Brigade mobile games.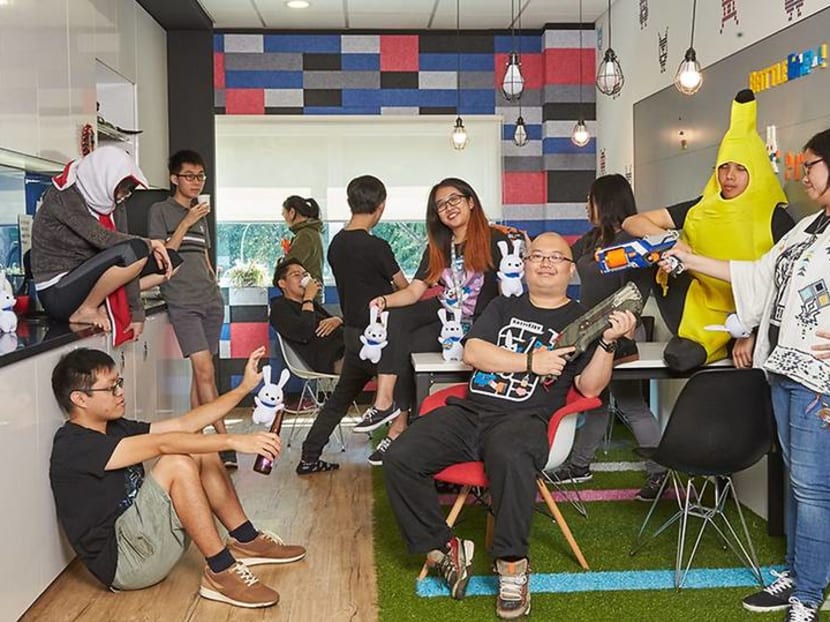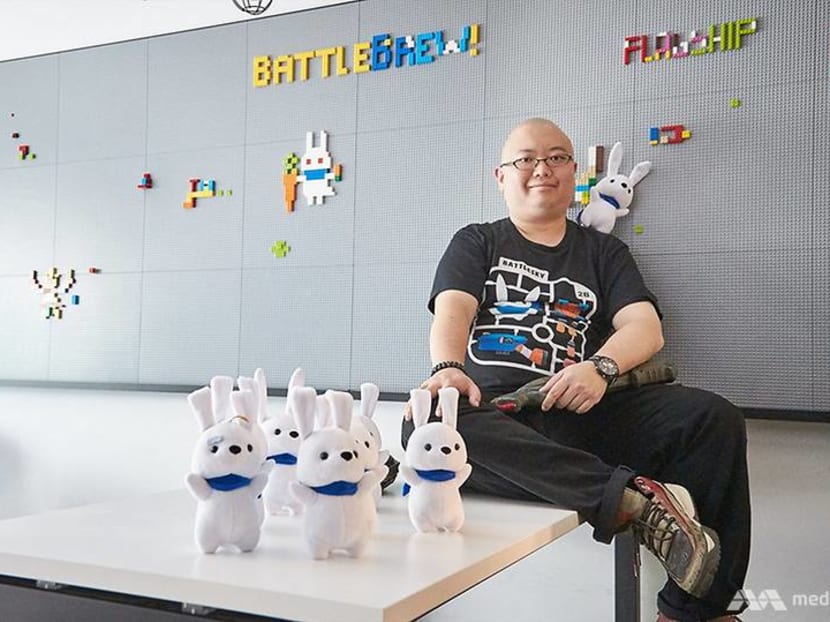 In one corner of a building at One North, a bunch of young people are quietly going about their work inside a cramped office. Just the clickety-clack of keyboards and mice as everyone focuses on their respective computer screens. It's been a quiet afternoon for the folks at indie gaming company BattleBrew Productions. For now, at least.
Occasionally, people have been known to whip out a Nerf gun – of which there's a bagful near the entrance – and take aim across the room. It can get pretty chaotic.
"It happens," remarked Shawn Toh, the 34-year-old CEO and co-founder, with a mock "what-to-do?" shrug.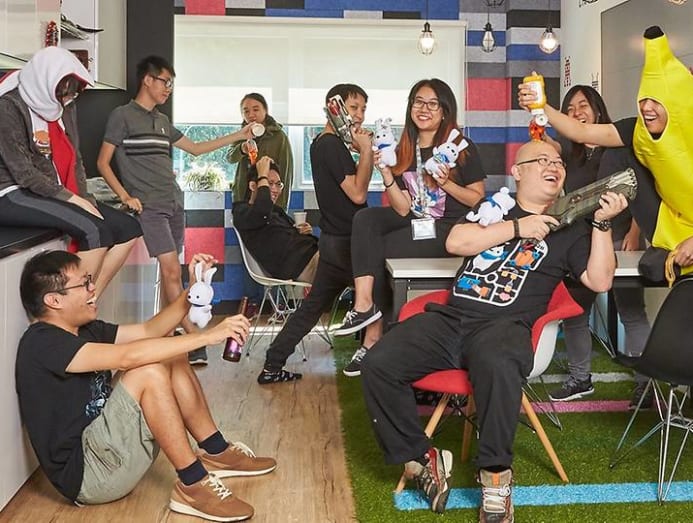 WHAT IF WE STARTED A COMPANY?
Impromptu shoot-ups in their office at Pixel Building are par for the course for this fun bunch. After all, you do need a sense of humour to come to work wearing a banana suit (as one of them actually did that day), or invent games populated by devil-may-care bunnies, armour-wearing goldfish with high IQs, and birds with anger management issues (no, not that one).
The three-year-old Singapore company has been slowly making a name for itself in the region and beyond with its award-winning BattleSky Brigade games: The idle-clicker Tap Tap and vertical-shooter Harpooner versions on Android, iOS and other platforms.
Early this month, Toh and his colleagues were in Busan for the annual G-Star event, Korea's biggest gaming industry trade show, to showcase their games. Meanwhile, BattleSky Brigade: Harpooner was also included in the 100-game lineup for the newly-launched Apple Arcade.
Not bad for a company that started as a "what if" idea by friends who regularly got together for Mala hotpot, paintball and drawing sessions.
BATTLEBREW'S CAULDRON OF IDEAS
"A lot of us used to hang out together on Tuesday evenings and we were all working for different companies back then," Toh recalled.
The gang back then were in their mid-20s and early 30s – and many were in a transitional point in their careers, some of whom were working for the big names. Toh himself was open to a new challenge after being a game designer for companies such as Nubee and Gumi Asia, and for the Singapore University of Technology and Design (SUTD) Game Lab.
"Some of us were looking for more creative freedom and ownership, and we realised we had enough to form a full-fledged production team – designers, programmers, artists, people who knew marketing. So the question wasn't 'why' but 'why not?' We were young enough and thought we had a decent shot," Toh said.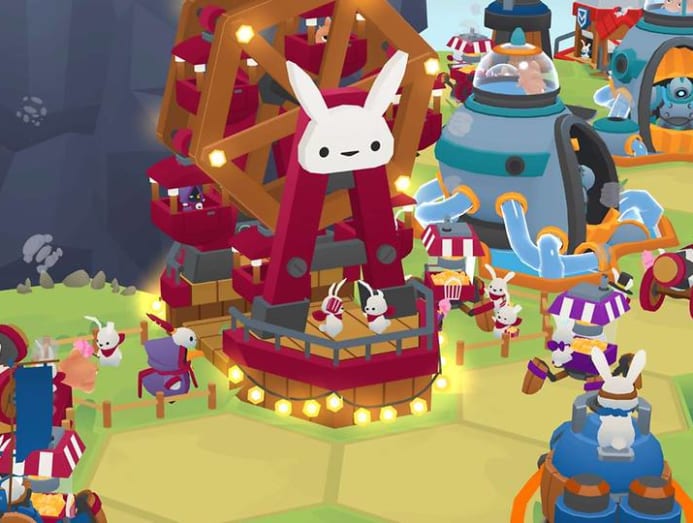 BattleBrew planned to create a big strategy multiplayer game called BattleSky Brigade, inspired by initial sketches of mecha (giant robots) and small animals by lead artist Ian Ho (who happened to be the guy wearing the banana suit that day). These eventually morphed into the idea of three races or tribes on floating islands.
"There were overcompensating goldfish in mecha suits (called Tecks), really angry magical flightless birds (Plempings) and bunnies (Smolians) that reproduce a lot. They're on floating islands, so land becomes scarce," he explained. "It was a cauldron of ideas – I guess that's where the brew part of BattleBrew comes from."
A HUGE REALITY CHECK
But it wasn't plain sailing for the group – who weren't able to secure enough funds. Investors, at that point, were looking for other types of games. "It was tough times and that was a huge reality check," he recalled.
Luckily, during one demo at a Taipei game show, some casual gamers suggested they do something a bit simpler instead of a huge game. That was how BattleSky Brigade: Tap Tap version was born.
"Tap Tap saved our lives," said Toh, sharing how they spent around 10 months working on it. The game was released at the end of 2018 on Android with an iOS version a bit later – it picked up two nominations and two awards, including Visitor's Choice at GameStart Asia 2018 and landing in the Top 3 at the Big Indie Pitch @ G-Star that year as well.
And then, of course, there was their follow up, BattleSky Brigade: Harpooner, which was picked for Apple Arcade's launch.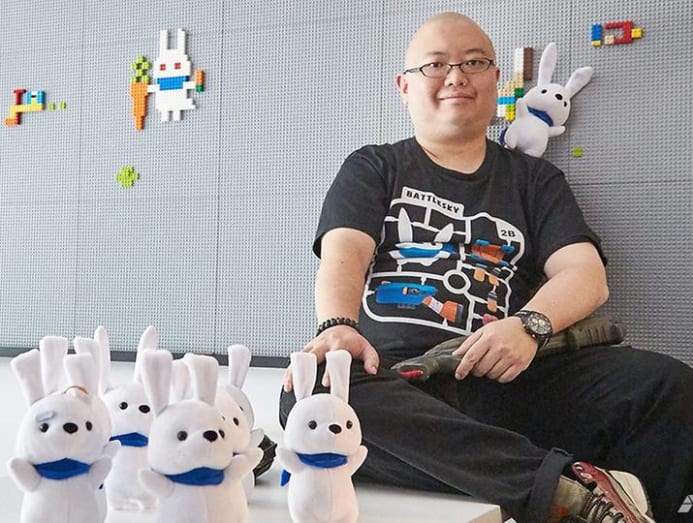 While there's no official numbers for how many times Harpooner has been downloaded, Toh reckoned Tap Tap's is "more than 300,000" – which means there's a high chance someone on your public transport is, well, tapping away at BattleBrew's game on their smartphones and tablets.
"Nothing beats the feeling of seeing people playing what you've all made and they're enjoying it," shared Toh. "I've seen it on the bus, on the train. I think that's what makes this whole thing worthwhile."
WHEN YOUR PARENTS NOW PLAY GAMES
It now looks like BattleBrew's coming up at the right time. "The whole (gaming) scene is in a better place now. When we were starting out, there were less options. Now, you've got Ubisoft, Gumi Asia, Namco Bandai… A who's who of large companies," shared Toh.
"Then you go down to the indie level and every year you see interesting new folks coming – which is inspiring and partly terrifying, when you look at what they're making and go 'that's amazing'. The guys at General Interactive have a cyberpunk game set in Singapore, there's Cat Quest by The Gentlebros, who are friends of ours. On a slightly bigger scale, you have XII Braves' Valiant Force, which is commercial and well-received. There's a lot of interesting things happening."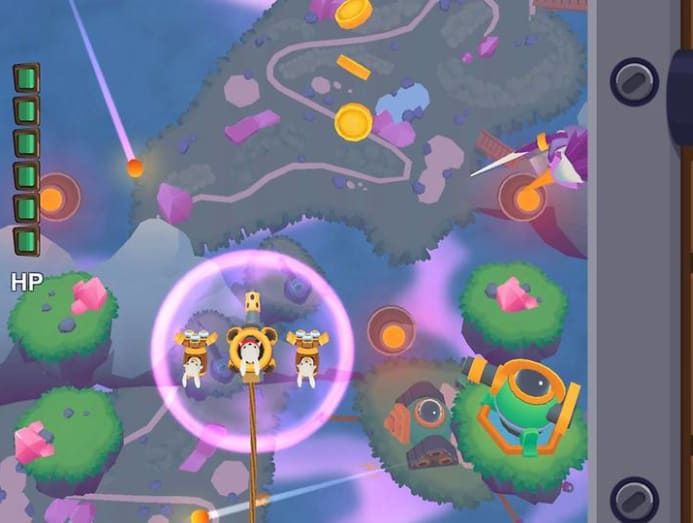 And there's nothing more telling about the rise of gaming than when your parents have finally caught on to what you've been doing all these years.
"My dad used to make fun of me when I played the Nintendo Entertainment System and Sega Mega Drive. He'd say it would be good if I'd get a job doing that next time. And I kind of literally did that," Toh recalled.
And yes, his parents do play games now. "It's funny that the roles are reversed. I have to tell my mum, 'Please stop playing Pokemon Go and eat your dinner. They've been supportive. My dad prefers more action-type games I think, while my mum likes casual games. She's specifically requested for a farming type game," he quipped.
For now, however, Toh and the rest of BattleBrew Productions are busy fine-tuning Harpooner – tweaking the snowflake effects, adding new things to blast or collect. Oh, and yes, they occasionally still go out for hotpot and paintball.
"I've got friends who do more normal nine-to-five jobs and some don't seem too happy. But we find fulfilment in what we do – it's more than a job to us; it's a lifestyle and a cause," said Toh.
And with that, it's back to work for the gang – and the possibility of someone whipping out a Nerf gun and taking aim.
In partnership with Singtel.