Fancy staying in Bella Swan's home from Twilight? It's S$450 a night on Airbnb
Recreate your favourite scenes from the 2008 movie when you rent the five-bedroom 1935 house, which can accommodate 10 people.
Still shipping Bella and Edward hard? You (and nine of your fellow Twilight-lover friends and family) can now rent the home she stayed in with her father, Charlie, from the first movie in 2008.
The five-bedroom, two-bathroom 1935 home in St Helens, Oregon, is now listed on Airbnb for US$330 (S$450) a night, excluding fees and with a two-night minimum. It was the home where Bella the human's love triangle with Edward the vampire and Jacob the werewolf began.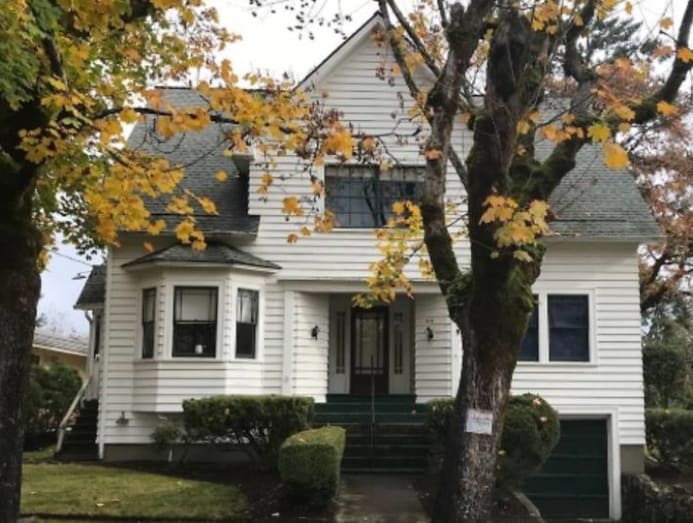 According to the Airbnb listing, you can recreate all your favourite Twilight scenes, such as having a meal "at Charlie's actual dining table that was used in filming" and sleeping in Bella's bedroom.
Bella was played by actress Kristen Stewart in the film, with Robert Pattinson as Edward and Taylor Lautner as Jacob. Bella's father, Charlie, was played by Billy Burke.
The house was put up for sale last year for US$349,900 (S$477,870) and the new owners have embraced the movie's fans by listing the property as the "Twilight Swan House" on the accommodation website. 

They've gone several steps further by placing cardboard cutouts of Bella and Jacob in the appropriate rooms, although one Airbnb reviewer warned that the cutouts may give you a "fright" in the dark.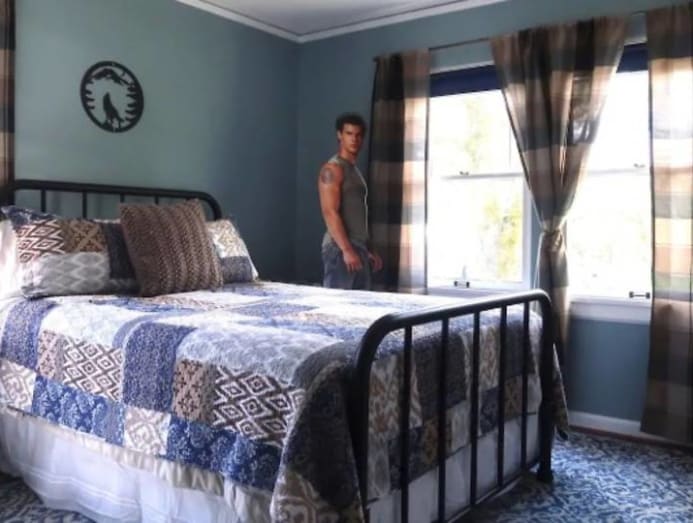 It doesn't matter if you're Team Edward or Team Jacob, the house caters for both teams. According to the listing: "Team Edward? Sleep in the 'lookout' room, overlooking the front yard, which is where Bella looks out the window to see Edward parked. Team Jacob? Sleep in the 'Jacob Black guest room', located off the main entry downstairs."
The house has a five-star rating from 22 reviewers with 14 reviewers rating it sparkling clean. One happy Twilight fan called Mayra gushed over the experience: "Our experience in this place was amazing, to be able spend two nights where the Twilight movie was filmed was a dream come true! Was unforgettable was awesome!! There's no words to describe the feeling and joy."
This isn't the only house from the movies that you can rent. The lakeside cabin from Avengers: Endgame is also on Airbnb where you can pretend to live like Tony Stark for a few days.